With apologies to the adorable Bambi character, in the modern NFL being labeled a "thumper" isn't always considered a good thing for an aspiring linebacker prospect in a game where spread passing attacks have replaced power running schemes.
But for Patriots 2018 fifth-round pick Ja'Whaun Bentley, it's a description he embraces and even promoted in his initial conference call after the former Purdue star got the nod from New England on Day 3 of the draft.
"I would describe myself as a thumper - definitely a physical football player," Bentley said with confidence. "I would say that's a thing that a linebacker must have."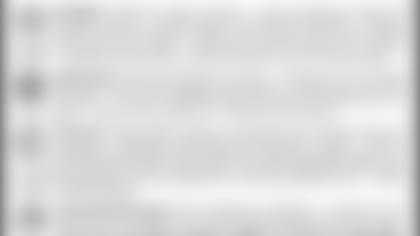 Boilermakers co-defensive coordinator Nick Holt agreed with his star pupil's assessment of himself, but was also quick to defend the other attributes Bentley brings with him to the field and Foxborough.
"Getting a physical linebacker who is good in the run game and surprisingly he's very effective in the passing game," Holt said. "He's a lot niftier than people give him credit for. The reason why is he's a big kid so people don't think he moves as well as some other guys, but actually he does. I think people are going to be surprised with his athleticism for such a big kid. But you are getting a really good, solid football player."
That's a reputation Bentley put together over four highly productive seasons as a starter for Purdue, establishing himself immediately upon his freshman arrival. He was elected a team captain as a sophomore, becoming the first three-time captain in the history of Boilermakers football that dates back to the late 1800s.
Patriots director of players personnel Nick Caserio used the description "awesome kid" when describing Bentley on draft weekend, focusing as much on his personality and "really, really impressive" pre-daft visit to Gillette Stadium as he did the throwback middle linebacker's playmaking.
But as Holt said, there is clearly playmaking ability, too. There was probably no better example of that than Bentley's 72-yard interception return for a touchdown against Minnesota last season. Scouting reports may question the linebacker's speed and viability in the passing game, but on that snap the only question was how he would celebrate his big-play touchdown.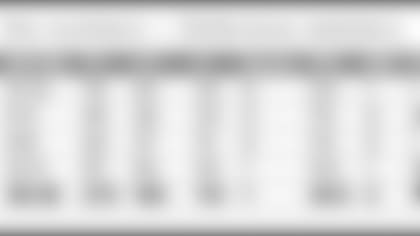 "I've always run well," Bentley said, downplaying the scouting-report concerns. "I tried to put those questions behind me against Minnesota."
"I don't know if you saw his interception return? He never got caught," Holt said. "That shows you that he catches the ball and nobody catches him. He's a little faster and a little more mobile than you think. It's just he's so big he just doesn't look like he's going anywhere. He's going somewhere."
Despite not getting an invitation to this year's NFL Scouting Combine, where Bentley's going is a New England defense in which he'll compete for a roster spot and playing time on the inside with third-year veteran Elandon Roberts and others. During the season Purdue players and coaches watch a lot of NFL film and Holt says his defense played some schemes that are very similar to what Bentley will be asked to do for the Patriots.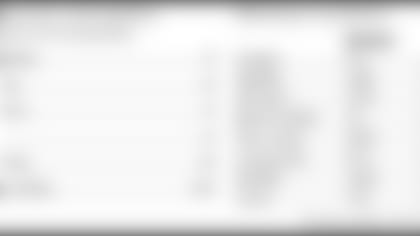 "I've definitely watched a lot of football, so I've seen a lot of guys from the Patriots, even back to Tedy Bruschi, Adalius Thomas days," Bentley said of a group that historically has included a few other Purdue alums. "Especially Rosevelt Colvin, like you said, Rob Ninkovich, guys like that - I definitely watched a lot of ball, watch some guys play, the history of 'backers. Dont'a Hightower is one of my favorites. It's definitely a good system as far as the linebacker is concerned. I'm just excited to get to work."
Though Bentley didn't play on special teams last season for Purdue, Holt believes he has the mental and physical skills to be a key contributor in the kicking game as a rookie.
"He should be a core special teams guy," Holt said. "You are getting a smart football player and obviously smart players made good decisions. You want guys out there on special teams that make good decisions and he'll do that."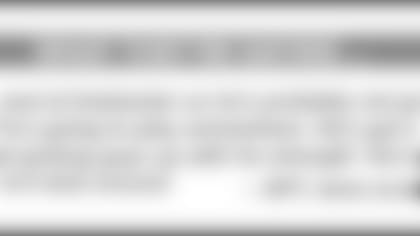 Really, based on the praise from Holt and even Caserio, it sounds like Bentley will do whatever is asked of him on and off the field. It's a reputation and personality that should serve him well working under Bill Belichick's roof, so to speak.
"He's really fun to coach," Holt concluded. "He loves football. He's very coachable and loved to practice. And responds to good coaching. I'll sum it up with this, I was around him for a year for his senior season and I really enjoyed my time with him. I don't have much negative to say about Ja'Whaun Bentley because he did everything I asked him do to.
"He's just a natural, what you think of a linebacker being a leader and a really good football player."