For hundreds of hopeful prospects the time leading up to the NFL draft can be a trying one.
Though their days making plays in pads on a college field have concluded, they continue to take hits in the scouting process as teams and media alike try to unearth any flaw that might derail a player's professional future.
For Patriots sixth-round pick, linebacker Christian Sam, the critiquing included a line in his profile on NFL.com that reads, "scouts say he's not the alpha leader in the locker room and doesn't love to practice."
Not exactly a glowing recommendation for a guy who earned honorable mention All-Pac-12 honors last fall at Arizona State by piling up 127 tackles, 9.5 tackles for a loss, three sacks and two passes defensed as what many would describe as a three-down linebacker.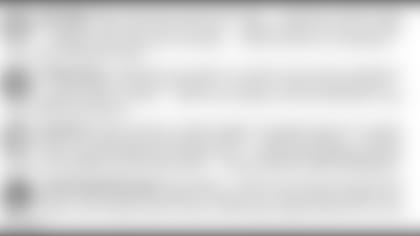 "Everyone has their own opinions," Sam said, answering the scouting report criticisms on the third question of his introductory conference call with the New England media. "They're entitled to their own opinion. I feel like that was something that was put out there that wasn't true. I'm a guy who when I practice I take pride in practicing because I know it'll prepare me for the game and I know how big practice is to be able to prepare for the game and play at a very high level that week. So I feel like everyone is entitled to their own opinion and that's something that got out there that I couldn't control. The only thing I control now moving forward is that I'm the best practice player I can be."
Whether true or not, the negative perception is just a small part of Sam's resume. The rest includes a lot to like, clearly more than enough for Bill Belichick and Nick Caserio to add the versatile youngster to a linebacker depth chart in New England that's been undermanned at times in recent years.
A defensive back and the hybrid-linebacker in his career at Allen (Texas) High School - one of those massive programs that plays in front of tens of thousands of fans in a stadium worth tens of millions of dollars - Sam helped lead the school to consecutive state titles, including a 16-0 perfect season to rank as the second-best high school program in America. A similar role was considered for him for the Sun Devils before Sam grew into a job at linebacker.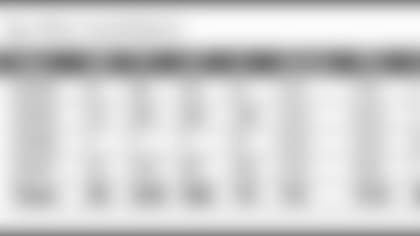 "Athletic, runs really well," Caserio said, describing Sam as a Will linebacker. "A smart kid, ran the defense."
That athleticism, versatility and football IQ have helped get Sam to Foxborough and will key his fight to find a spot on the New England roster.
"I would describe my game as fast, intelligent, physical and a guy who gets to the ball and tries to make plays for his team," Sam said before relaying some knowledge of how the Patriots use their linebackers. "Knowing football like I do and watching the Patriots, I know they like their linebackers versatile and I feel like that's something they saw in me and I thank them for that. Just in the past I've always seen that they move their guys around and they want their guys to be able to do a lot of jobs. I'm thankful they saw that in me and was able to give me an opportunity to come in and try to help the team out."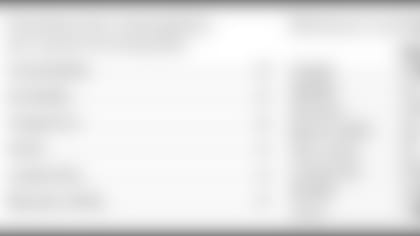 Sam also proclaimed an off-field lifestyle that should do nothing but endear him to his new employer
"I'm a high-character guy. You can always count on me to get the job done," Sam said. "I'm never going to be in the wrong place doing the wrong thing. I'm a guy who's going to take care of his business and help the people around him."
That business is now figuring out a way to carve out a niche for himself on the New England defense and special teams units. It will take place in the coming weeks and months on the practice fields of Gillette Stadium, a place Sam plans on excelling even if his critics assess such work as a weakness in his makeup.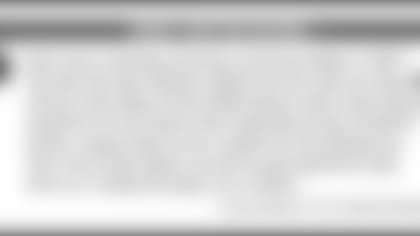 "I'm going to go in there and do what they tell me to do and be coached up and just make sure I'm doing the right thing the first time and not having to be told over and over again," Sam said. "That's my job and responsibility going forward.
"They took a chance on me and that's my job to go in there, like I said, and be coachable and show them that I can do what they saw in me."