If you're looking for a study in contrasts, you might consider a certain offensive lineman from the University of Georgia. This is how Isaiah Wynn describes himself as a person.
"I'm a - how do I put this? I'm a happy person. I'm always smiling. That's the first thing you're always going to see on my face is a smile," Wynn proclaimed via conference call with reporters shortly after the Patriots selected him with the 23rd overall choice.
Sure enough, when Wynn arrived for the first time at Gillette Stadium the very next day, he was grinning ear to ear the entire time he and running back Sony Michel - New England's other first-round draft choice this year - met with the media.
"I'm a family guy and I just love everybody around me," Wynn continued during his initial conference call. "Very lovable guy."
In the same breath, the 22-year-old acknowledged that he has another side to his personality when he puts on football pads.
"I'm a very physical offensive lineman."
That might be an understatement coming from the player who earned Georgia's Physicality/Headhunter Award during spring practices in Athens a year ago.
"You've got to dominate up front," he explained, "and not only dominate, I mean, you've got to lead up front as well."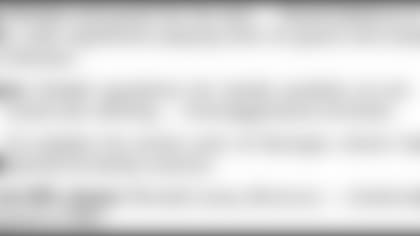 Wynn's size, relative to his position, is also somewhat of an anomaly. At the NFL Scouting Combine in Indianapolis this past February, Wynn measured precisely 6-2 5/8 tall. Many of us wish we were so "short," as Wynn is considered by many football analysts when he lines up at offensive tackle, where he started all 15 games for the Bulldogs last season. The Patriots don't seem to believe Wynn's height is a problem, however.
"Just watch him play," player personnel director Nick Caserio, New England's chief scout, told reporters the night the Patriots chose Wynn. "He was a good pass blocker, blocked a lot of good people. They play some good teams [at Georgia], and he was effective doing that."
"I believe I'm very physical and I'm quick off the ball," Wynn emphasized in his defense. "My point of attack is good, as well as my technique. I'm kind of a perfectionist when it comes to my technique so I feel like I can contribute that to the team."
Whether Wynn contributes as a tackle or elsewhere on the offensive line remains to be seen. Like many players that are brought into New England's program, Wynn has considerable versatility, having started as Georgia's left guard as a sophomore and junior before moving to tackle last year.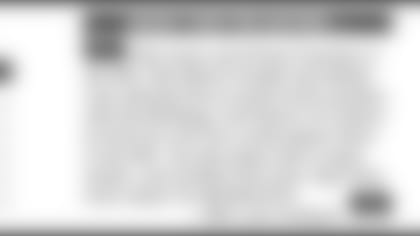 "He's been productive in both of those areas, he's got good traits," added Caserio, "so we'll put him in the mix and see how it goes. Our whole philosophy on the whole offensive line is that we'll put the best five guys out there and however it sorts itself out, it'll sort itself out."
"It doesn't matter," Wynn insisted when asked where on the line he'd like to play for the Patriots. "Wherever the coaching staff thinks to put me, I'm ready to help contribute to the team in any way I can. [Versatility] plays a very big part in my pride just because I know that I can play all throughout the offensive line and not just be steady at one position."
Few people can claim to know Wynn better as both a person and a football player than Michel, his Georgia teammate, roommate and fellow co-captain.
"I would say he's the best offensive lineman. I'm not even going to put a position because I'm not a coach," Michel remarked, "but I'm going to say he's the best offensive lineman that I've seen in a long time. His skill set, he's able to do everything you ask of him. He's a coachable player. He's one of those players that if a coach tells him to do one thing, he'll do it."
Aside from height and position uncertainty, another question hovering over Wynn as he embarks on his rookie season in New England is his health. Following what many observers considered an impressive performance at the Senior Bowl all-star game and the week leading up to it, Wynn underwent surgery to repair a torn labrum in his left shoulder. The procedure limited his workouts at the Combine, but Wynn believes he's on schedule to be ready when the Patriots head back on the field for spring practices.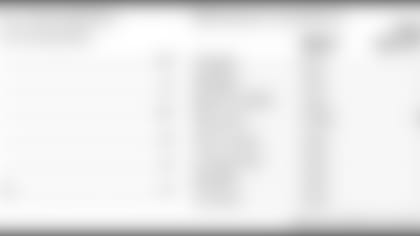 Whenever he does suit up, he'll have a familiar face on the offensive line to help him get comfortable - Patriots center and 2017 co-captain David Andrews, another former Bulldog.
"I'm actually very close with him," revealed Wynn. "Coming in as a freshman at Georgia, he was one of the guys who was like a big brother and took me under his wing. I just learned a lot from him coming into my freshman year because, as a freshman, it's kind of rough just getting adjusted, but David Andrews helped me a lot. He helped me a lot."
Another person with whom Wynn must get acquainted soon is legendary offensive line coach Dante Scarnecchia, an on-field firebrand with a reputation for being one of the nicer guys off the field.
"I know he's a heck of a coach," added Wynn. "Talking to David Andrews, I mean, he'll get on you, but at the end of the day, it's all love and he's going to make sure he gets the best out of you. So I'm looking forward to it."
Whether Wynn plays guard or tackle in New England, the Patriots feel there is a lot to love about this rookie.