FOXBOROUGH, Mass. - Since retiring from the NFL, Drew Bledsoe hasn't had many opportunities to trek back East to visit his former home in New England. He's been plenty busy overseeing his specialty coffee roasting business and Doubleback winery — among other business interests — all the while balancing family life with his wife, Maura, and their four children.
Bledsoe returned to Massachusetts this week to show off his first vintage of Doubleback cabernet sauvignon. But in between engagements, the former No. 1 draft pick returned to Foxboro on Wednesday to take a tour of The Hall at Patriot Place presented by Raytheon.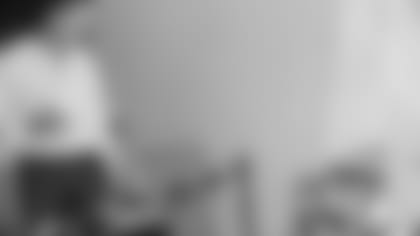 While perusing the exhibits, Bledsoe recalled some of his own vintage years.
"It's really neat," he said. "It's a little surreal when you think about what this place looked like when I got here in '93 to where it is now. It's good though to see all of this."
Bledsoe has an appreciation for what it takes to build something from the ground up, as he has now done with his Flying B Vineyard, which is located outside of Walla Walla, Washington.
Coinciding around the time of Bledsoe's arrival in New England and Robert Kraft's ownership of the franchise, the Patriots were engaged in their own kind of building phase. Those building years culminated in the form of three Super Bowl titles during the 2000s.
Likewise, Bledsoe can now taste the result of the labor of his post-football career for the first time.
"It's been really gratifying because it's been a seven-year process to get where we are now," he said. "Now that we've finally released our first vintage, it's really exciting. The response has been great. We sold everything; we sold out in about five weeks, which is great, and nobody wants their money back so far."
Bledsoe's 2007 cabernet has received rave reviews, most notably from The Wine Advocate, which gave it an "outstanding" grade.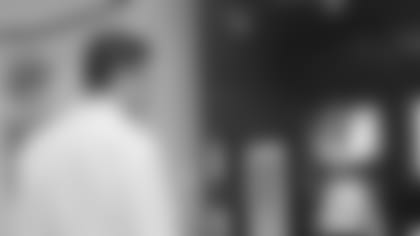 Bledsoe also assigned high marks to The Hall on his first visit since its opening.
"To come back and see all of this and to see what this organization has done under the stewardship of the Krafts is pretty amazing," he said.
Clearly, the times have changed.
"People still don't believe that we used to put our helmets and pads to drive over to the old abandoned mental hospital for practice," Bledsoe said. "People don't believe it, but it's true. That's how it was in those days. Now, this is very obviously a first-class place to come and play in New England."