The day was unseasonably warm for Pittsburgh in late January - 50 degrees and bright blue skies - entirely fitting for Drew Bledsoe's last moment in the sun as a Patriots quarterback.
There was vindication in the air the first time New England and Pittsburgh met in an AFC Championship game, 15 years ago this month, when the upstart Patriots stunned the favored Steelers 24-17 at newly opened Heinz Field, thanks in large part to the strong relief work Bledsoe produced in place of an injured Tom Brady.
The left ankle injury that Brady suffered late in the first half after being rolled up by Steelers safety Lee Flowers opened the door for Bledsoe's reemergence on those 2001 Patriots, if only for one triumphant day, more than four months after the ninth-year Patriots franchise quarterback had lost his job and potentially his life on that crushing hit from Jets linebacker Mo Lewis in Week 2.
Bledsoe didn't play in Super Bowl XXXVI in New Orleans the following week, when the Patriots upset the vaunted St. Louis Rams to earn the New England's first NFL championship, making that memorable day in Pittsburgh his final victory lap. Bledsoe shared his memories of that game this week, days before yet another Steelers-Patriots AFC title game is on tap, and they are rich in detail and personal meaning. The team's storied Brady era was already underway, but for one glorious afternoon, the ball was back in Bledsoe's hands, as was the fate of his team.
And he delivered for the 9.5-point underdogs, helping make his last turn on stage in New England perhaps his sweetest yet, albeit bittersweet.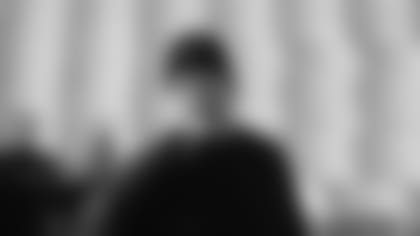 "There are a handful of pretty clear recollections that I have leading up to that game, but the first one is, for whatever reason, I just had sort of a premonition that I was going to play in that game," said Bledsoe this week on the phone, from his home in Oregon. "I don't know what it was or why I had that feeling, but it was just something I felt, that there was a strong likelihood that I would play in the game. I went into it with the mindset of, 'Hey, I'm probably going to be on the field in this one.' And it happened."
It did indeed, and I remember being there that Jan. 27, 2002 to witness it, covering the game for the long-gone CNNSI.com. The plot twist of Bledsoe replacing Brady, reversing the season-long story line in New England, was irresistible, and sudden in its arrival. One minute the Patriots led 7-3 with New England driving in Steelers territory, and the next, there was Bledsoe, shaking off four months worth of rust to take over at the Pittsburgh 40 with 1:40 left in the first half, leading his team to a hugely important second touchdown and a 14-3 lead.
"I remember seeing the play Tom was hurt on (a 28-yard completion to Troy Brown), but I was fallowing the ball downfield and I didn't know he was hurt until I turned around and looked back," Bledsoe said. "I don't recall thinking about my premonition coming true. I just remember thinking, 'Well, it's time to go play,' and I was fired up for it."
"That hit just really made me feel like I was playing football again"
Bledsoe's first pass connected with David Patten for 15 yards and a first down at the Steelers 25, and then he surprisingly scrambled for 4 yards, taking a big shot from Steelers linebacker Chad Scott near the sideline, a play that was eerily similar to the career-altering blow he absorbed from Lewis in September. With the New England sideline holding its collective breath, Bledsoe bounced back up, dabbed at his cut chin, and made an animated return to the huddle. Another 10-yard pass to Patten followed, and then the duo connected for an easy touchdown in the right corner of the end zone, boosting the No. 2 seeded Patriots into a 11-point lead over the top-seeded Steelers with just 58 seconds remaining before halftime.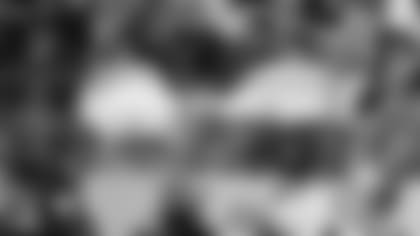 Bledsoe was all the way back, and feeling it. But it turned out to be the last of the 172 touchdown passes he would throw in a Patriots uniform.
"On that hit by Scott, there were a lot of times as a quarterback, if the game's going really well, you don't really have much contact," Bledsoe said. "There were times where if things were going right, throughout my career all the way back to high school, where it didn't feel like I was into the game until I wound up taking one good hit.
"Then you pop back up, because as a quarterback you don't really get to hit people. So the way you get into the physical side of the game is taking a hit and jumping back up. That hit just really made me feel like I was playing football again."
As an aside, at halftime, while Bledsoe and the rest of the Patriots were the locker room plotting to further frustrate the shell-shocked Steelers and quarterback Kordell Stewart, there was an ill-timed scene unfolding on the field that I'll always recall as one of the most incongruous of my years covering the NFL. The league had pop singer Sheryl Crow perform that day in the end zone near the open end of Heinz Field, and there she was at halftime, wearing a big fury hat and belting out her new mega-hit "Soak Up the Sun," with its happy, upbeat lyrics befitting the splendid weather, but falling totally flat in a near-silent stadium drenched in misery. Maybe 20 percent of the 64,000-strong Steelers crowd stayed in their seats for the free concert, but best I could tell, absolutely no one wanted to see her or hear her at that moment. It was tone deafness raised to art form.
"That's pretty funny, but we didn't know anything about it,'' Bledsoe said, when I filled him on the cringeworthy Sheryl Crow concert. "But I do know that during that week we were made fairly aware that the Steelers had already started talking about their hotel rooms and their flights and getting Super Bowl tickets for family and all those kind of things.
"I know that didn't sit well with any of us, that they had already kind of chalked it up and won the game before we even kicked off. That didn't sit well with our team, and I don't know if that made a difference in the outcome of the game, but it was certainly a motivating factory to go out and play well."
A coin-toss tussle, Troy Brown dazzles and better lucky than good
In fact, the two AFC rivals had already skirmished a bit over that perceived Pittsburgh over-confidence factor during the pre-game coin toss ritual. Notoriously short-tempered Patriots linebacker Bryan Cox and Steelers running back Jerome Bettis were jawing at each other, and two days earlier New England safety Lawyer Milloy took Pittsburgh to task for prematurely counting its Super Bow chickens.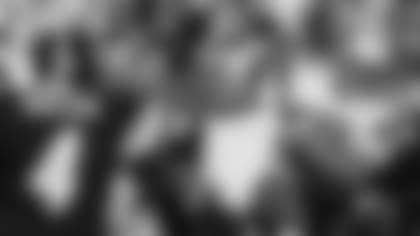 When the game resumed, this much became clear: No one on either team that day could match Troy Brown for impact. The ever-versatile Brown was seemingly everywhere, with a big hand in two of the Patriots' three touchdowns, to go with eight catches for 121 yards. He had the game's first score on a 55-yard first-quarter punt return, then was the key man in the afternoon's most pivotal play: a blocked 34-yard field goal attempt by Steelers kicker Kris Brown in the third quarter.
Patriots defensive tackle Brandon Mitchell got his meaty hands on the kick, with the ball bouncing directly to Troy Brown, who returned it 11 yards, then lateraled to the trailing Antwan Harris, who took it to the house for the final 49 yards and an insurmountable 21-3 New England lead. The Steelers faithful were stunned into silence once again.
"Troy had been a great player, a special player, for a long time," Bledsoe said. "From the outside looking in it may have seemed a coming out party for Troy, but it wasn't a huge surprise to any of us that had been playing with him for a long time. That's just what Troy did. He showed up and made plays. He really shined in that particular game, and his special teams plays were ultimately the difference in the game."
The Steelers eventually came alive in the third quarter and posted two touchdown drives to cut it to 21-17 with more than a quarter remaining. Bledsoe nearly connected with Patten again on what would have been dagger-like 91-yard touchdown pass down the left sideline in the fourth quarter, but then moments later escaped disaster when Steelers linebacker Joey Porter blitzed but dropped what would have been an easy pick-6 touchdown to give Pittsburgh the lead.
"That would have changed the story pretty dramatically if he holds on to that one," Bledsoe said. "Sometimes you have to be a little lucky. I also remember the long pass to Patten that he almost hauled in. That would have been a backbreaker for the Steelers, so they dropped one and we dropped one and it all evened out."
Getting to wear his 2001 Super Bowl ring with pride
When it was over, and the upset completed, Bledsoe, not Brady, held the AFC Championship trophy aloft on the on post-game podium, becoming emotional when he looked over and caught the eye of his father, Mac, who had surprised his son the day before by making the trip to Pittsburgh for the game, perhaps having his own premonition of what lay in store.
"It was definitely an emotional year personally on a lot of different levels,'' Bledsoe recalled. "It was conflicting emotions all year. I was really excited for my team and for my teammates and all the success we were having, but at the same time personally it was tough. I'd been the guy there forever and all of a sudden the team was playing at a super high level, but I didn't get to go play with them. That was really difficult to swallow.
"So to get to that chance to take the field and contribute to that game, it felt really good. There was probably a certain level of vindication in that; 'Hey, look, I've been the guy here for a long time and everybody's completely forgotten,' and I was able to come in and play well enough to help us win the game. I enjoyed that. It just felt really good to be back out there playing the game as opposed to just helping game plan and running the scout team in practice. It was a pretty meaningful moment."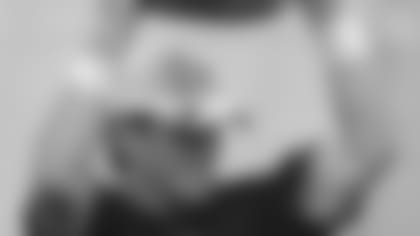 Bledsoe finished a solid if unspectacular 10 of 21 for 102 yards passing in his two-plus quarters of action against the Steelers, with one touchdown and no interceptions. He did the job of a backup quarterback that day, keeping the chance of victory alive, and he did it well. And that game served not only as his successful Patriots swan song, it provided a balm of sorts after the personal challenges he endured in 2001, both physical and mental.
"The fact that I actually got to go on the field and play in that game has allowed me to wear that Super Bowl ring from time to time with some pride," Bledsoe said. "It made the whole thing feel a bit better. I enjoyed that moment with my teammates. I had a ton of great friends on that team and there were a lot of guys extremely happy for me, that I got to go in there and take part in that game, which was cool. The only hard part was that I tell people it was like giving starving man a cracker. You just get a little taste of it, and then I had to go back to the sideline for the Super Bowl."
Fifteen years have passed, and things have come full circle, with another Steelers-Patriots AFC title game at hand, this time in Foxborough. Brady will be there, of course, but not Bledsoe, 44. He has a skiing trip planned this weekend in British Columbia, but he'll be there for the Patriots when game time comes, ready to watch and re-live the last time he played quarterback in New England red, white and blue.
"We'll find a barstool somewhere to sit and watch the game on our travels," he said. "It's pretty interesting that it's the same two teams. But if things go anywhere close to to where my expectations are, the Patriots would come out on top."