Julian Edelman and Dion Lewis took game day operations to a new level on Wednesday afternoon. With great precision and focus, they played surgeon – with the help of some real surgeons – in a giant-sized game of "Operation" at Massachussetts General Hospital's annual employee luncehon. 
The two Patriots teamed up and went against members of the MGH staff, steadying their hands and zeroing in on the writer's cramps and butterflies in the stomach.
Julian and Dion hopped around the nine teams throughout the competition and had three minutes to remove as many of the pieces from the patients' bodies as possible. The teams were vying for a grand prize of tickets to the Patriots home opener. Team Broken Hearts, named for one of the game pieces, came out victorious.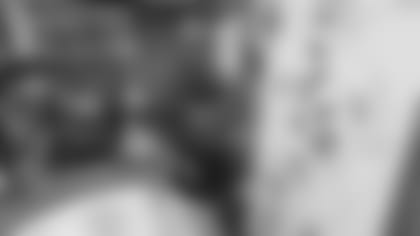 The 36 employee-participants donated to the My Giving Helps, an employee donation campaign and were chosen via raffle. The event serves as a kick off to the campaign, and in the past, Patriots have helped bring the excitement – though not always the best surgical tactics. Rob Gronkowski and Matthew Slater participated in the event last year, and Julian said that motivated him to snag more "bread baskets" and "brain freezes."
"They put on a lot of pressure saying that Rob [Gronkowski] and Matthew Slater were terrible at it last year, so I had to go in there and use the double handed technique that I was learning from one of the team docs," Julian said, after helping Team Broken Hearts win. "We practiced hard for this one."
Before playing games, high fiving and posing for selfies with MGH employees, Julian and Dion took a page from the rookies' book and visited with patients on the pediatric floor. They took pictures, shook hands and signed autographs for the kids and families.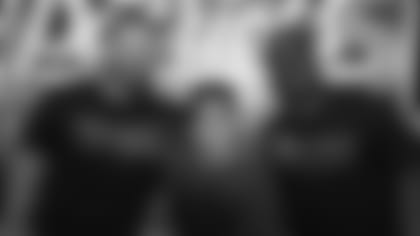 It's these types of trips that help to put things in perspective.
"It's one of those things where you can do something like this and you see these tough people who are in here having less fortunate times and it really puts your life in perspective," Julian said. "When, hey, I had a bad practice and I'm upset, but this guy has a kid in here who is battling for his life and he's over here smiling because he sees an athlete. Those are the real tough people."
For more pictures from Julian and Dion's trip, check out the gallery below. 
Full Gallery
Patriots WR Julian Edelman and RB Dion Lewis joined the staff at Massachusetts General Hospital for their annual employee picnic on Wednesday, June 22, 2016. The guys played a life-size version of the game Operation after visiting with patients in the hospital's pediatric ward.