It is not unusual for Patriots players to be standing with a microphone, typically in the context of media availability, but when Deatrich Wise Jr. grabbed a microphone and stood in front of a crowd of people on Sept. 30, he wasn't fielding questions about the week's opponent.
He was singing Bruno Mars.
Deatrich and more than a dozen of his teammates stepped up on stage at The Grand in Boston to sing karaoke for a good cause. Duron Harmon and his wife Christine brought back the night, that had previously been a tradition starting with Larry Izzo, to raise money for Autism Speaks and local charities supporting autism awareness. The event raised about $90,000 overall.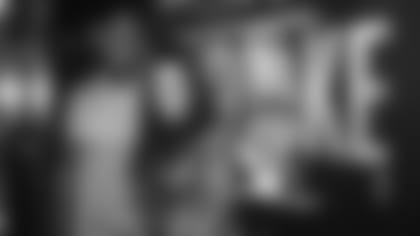 "It's amazing. It's humbling to realize that me throwing an event could attract this many people to come out here and raise awareness for autism," Duron said. "I couldn't do this without all their support."
This mission is one that is personal for the Harmons. Duron's nephew was diagnosed with autism at 3-years-old. Devin and Jason McCourty, who played college football with Duron at Rutgers, know exactly what this event meant to his family.
"Obviously, I'm really close to Duron and really close to his family," Devin said. "I know his nephew well. I know his sisters and his mom. To get to know them and to see him put this on tonight, it's awesome obviously for their family, but [also for] all the families that deal autism."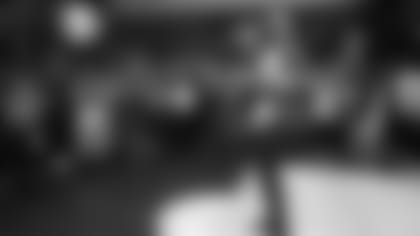 Devin, Jason and Deatrich weren't the only Patriots players to turn out for the event, either. Dont'a Hightower, Elandon Roberts, David Andrews, Kyle Van Noy, Ja'Whaun Bentley, Phillip Dorsett II, Joe Thuney, Terrence Brooks, Lawrence Guy, Joejuan Williams, Jonathan Jones, Shaq Mason, JC Jackson, Jarrett Stidham and more joined in.
Dont'a said the support that guys get at every event speaks volumes about how much they care about one another, on and off the field.
"Our locker room is definitely tight-knit. We have a great locker room, a great culture. We know how hard we work together on the field, whether it's in the locker room, break room, film room or on the field. We know how precious it is whenever we get down time," he said. "For Duron and his wife to put as much time and effort to wanting to build more awareness into this foundation, I think it's awesome. I think you can see all of his teammates support him. It's something all of us try to do, support one another – both on and off the field."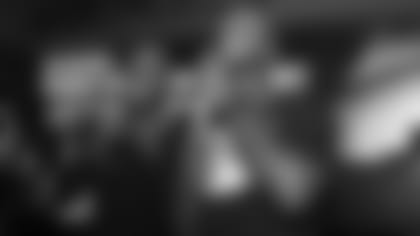 Aside from being there to support a great cause for their teammate, the guys seemed to, simply put, have fun. After Deatrich jammed out to "That's What I Like," Phillip took the microphone to sing "Come & Talk to Me" by Jodeci.
Of course, leading in to the event, Patriots players were ribbing one another about their skills. Duron said Devin would be the worst singer, while Devin said it would be Duron, but for the most part, the guys agreed Ja'Whaun would take the cake as the best singer of the night. Later in the evening, he sang a rendition of John Legend's "Ordinary People" that proved them right.
You can check out some of the performances in the videos below.