A semana começou com celebração e muitas emoções em Foxboro. Milhares de fãs uniram-se à imprensa, jogadores e staff do Patriots para a introdução de Kevin Faulk no Hall of Fame, em uma tarde com emoções, surpresas, lembranças, bom humor e gratidão aos 13 anos de dedicação do jogador.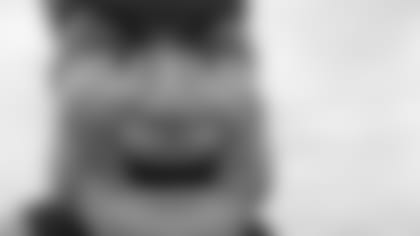 A festa começou muito antes da cerimônia, marcada para as 5pm. Por volta das 12:30pm, um grande grupo de pessoas já se aglomerava no entorno do local montado para o evento. Cadeiras, bonés, lanches e máquinas fotográficas mostravam que os fãs estavam prontos para aguardar o quanto fosse necessário. Em meio às crianças, homens e mulheres de todas as idades, o olhar ansioso de Ty McGrath se destacava. Carregando um pôster de Faulk e acompanhado do pai, Sean McGrath, o garoto de 12 anos chegou à 1pm. "Viajamos uma hora até aqui, mas vale muito a pena. Desde que mudamos de uma cidade perto de Nova Hampshire para Worcester, há oito anos, sou fã dos Patriots. Não pudemos comprar ingressos para a temporada, então precisamos aproveitar os treinamentos e eventos abertos", disse Ty, que também revelou ter raízes brasileiras. "A família da minha mãe é de Belo Horizonte.
Junto à Ty e Sean, torcedores de diversas partes se acomodaram em todo o Patriots Place, formando um denso aglomerado de pessoas desde o topo das escadarias. A emoção tomou conta da multidão já no início da celebração, quando lendários membros do Hall of Fame passaram pelo tapete vermelho e posicionaram-se no palco.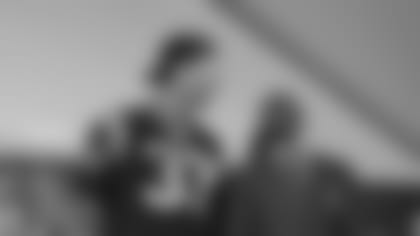 O primeiro discurso foi de Robert Kraft, proprietário do time, que lembrou, com um misto de humor e emoção, de momentos especiais da história do 25o. membro do Hall of Fame. "Kevin não era o jogador mais alto, mas, na Nova Inglaterra, heróis do esporte não são reconhecidos pela estatura mas pelo coração. Amamos jogadores desprovidos de egoísmo, que entregam tudo de si em cada jogo", disse o executivo. Kraft ainda ressaltou que as ações de Faulk são maiores que suas palavras e exemplificou: "Ele foi chamado pela NFL para anunciar o 3rd round pick e aproveitou a oportunidade para mostrar seu apoio ao companheiro de time, Tom Brady, usando sua camisa durante o evento. Suas ações representam o sentimento de toda a organização Patriots e de toda a nação Patriots".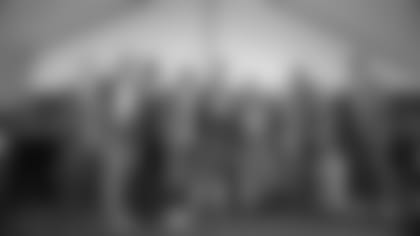 Os presentes foram tomados pela emoção com as palavras do homenageado, que agradeceu desde sua família e treinadores da época de escola, até parceiros de time, grandes jogadores, Kraft e Bill Belichick. "Deus me deu o dom de jogar futebol, mas foi necessário muito trabalho para chegar a esse momento, muitos acontecimentos e muitas pessoas foram essenciais nessa jornada", disse o running back. Um dos pontos altos foi a expressão de gratidão à Tom Brady. "Sem ele e sua confiança em mim, muitas recepções não seriam possíveis. Um dos maiores presentes que ganhei nesse time foi saber o que o Brady sabe", reforçou ele.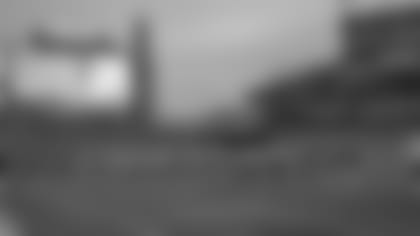 Bill Belichick, em nome de todos os mencionados pelo atleta, devolveu o "obrigado". "Nós é que agradecemos por tudo que fez por nós. Sua capacidade de se adaptar é admirável", disse o treinador. Em seguida, todos foram surpreendidos com a chegada de Tom Brady. O quarterback fez questão de estar presente no momento especial vestindo a camisa 33. "O comprometimento dele é excepcional. Obrigado por apoiarem o Kevin, por nos apoiarem. Temos os melhores fãs do mundo", disse Brady, que finalizou declarando seu carinho ao companheiro de time. "Além de um grande jogador, um grande amigo", concluiu. Kevin e Brady juntos causaram verdadeiro furor nos fãs e na imprensa, que se acotovelava em busca do melhor clique da reunião.
Ao final do evento, mais um presente aos fãs: o training camp noturno, que a princípio seria apenas para quem tivesse ingressos para a temporada, seria aberto à todos. Rapidamente o Gillette Stadium foi tomado por apaixonados torcedores que vibravam a cada lance, principalmente nos passes dos astros Brady, Gronk e Garoppolo.