For the first time this season, Bill Belichick has had his team practicing on the Foxboro Stadium field for the last two days in effort to create game-like situations in practice.
The coach said the team needed to work on a couple areas, such as clock management in late game situations. In order to do that, he felt working on the game field with the scoreboard clocks fully operational was in order.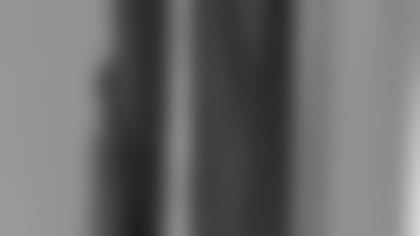 ]()
            "Yesterday we did what I think was some beneficial work for our football team. We did a lot of situational work. We practiced inside here in the stadium and got in some end of the game type situations so when you are working against yourself you are ahead and behind at the same time," Belichick said. "So I think that was good. We spent some time this morning going over those things and just generally tried to clean up some areas that were either ones that we need to devote a little more time to or that we are not doing as well as we need to do. Things like that and we will continue to do that today on the regular practice field, so that is where we are at today."  

With all the struggles the Patriots offensive line has had, Belichick is very pleased with the performance of second-year center Damien Woody.
Woody, the team's top draft pick last year, is the anchor of the line. He has teamed well with guards Sale Isaia and Joe Andruzzi to stabilize the middle of the line.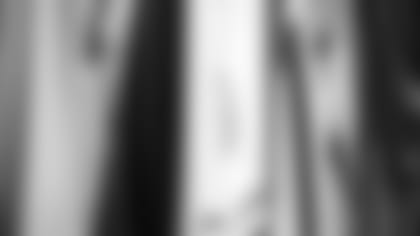 ]()
            I think Damien has got good talent," Belichick said when asked if Woody was a Pro Bowl-caliber player. "The Pro Bowl question goes relative to some other good players in the league and that is a comparison that I am sure you will get some different opinions on that, but he is a talented player. He has got good athleticism, he is strong, he has got pretty good quickness and he is smart. He doesn't make many errors which is for a center is probably if not number one it is certainly in the top two up there in terms of qualifications."  

In a lighter moment, Belichick discussed the strategies he employed during his days as a trick-or-treater for Halloween.
It appears Belichick has always had a knack for scouting and game-planning. For him, dressing in a good costume wasn't as important as figuring out which houses were giving the best candy.
"It wasn't so much the costume it was getting the candy from the different houses. Sometimes you would have to go back and put on a different mask so you could make the rounds again," Belichick said. "You make that first round through and see what everybody is handing out and then go back do the quick switch and hit the ones that you want to hit again and don't go to the one that gives you a stick of gum. Go back and get those Snickers bars."… New England's 18-play touchdown drive to open the game last Sunday tied a team record for longest drive. On Dec. 13, 1981 the Patriots went 64 yards on an 18-play drive that resulted in a 42-yard field goal by John Smith… Bruce Armstrong has played in 204 games, and needs just three more to break Julius Adams' team mark (206) for a career… The Patriots had the ball for 23:19 of the first half against the Colts, exactly 1:13 more than they had it for the entire game against the Jets the week before.