You might not think of a 47-year-old former broadcast TV CEO as the model leader of a youth movement designed to connect millennials (18-34) and youngsters with sports video content on mobile devices and the web.
But what the NFL sees in Jordan Levin, its newly-named first chief content officer, is his expertise in creating programming for young demographics while at The WB. They also coveted his experience working as a top exec handling on-demand and live programming with Microsoft's Xbox entertainment Group – with gaming systems arguably the top non-mobile means for young age groups to access content.
His lack of sports experience matters not. League power brokers such as New England Patriots Owners Robert Kraft, who's Chairman of the NFL's Broadcast Committee, are quite concerned that young consumers – NFL fans or not – are using a wide array of mobile and other non-TV devices to consume content be it from the NFL or elsewhere. This has become Levin's most important of marching orders in his new post.
A recent Interactive Advertising Bureau survey claims half of Americans are watching more video on mobile, with 36% of users globally saying they view videos longer than five minutes every day. And Cisco Systems Inc. predicts online video will account for 80% of global Internet use by 2019, a jump from last year's estimate of 67%. The vendor claims the U.S. and China will be the top users, with 85% of the former's IP traffic used by video
In fortifying a feeder system for the league, the NFL has in the last year alone cut a non-game programming deal with Whistle Sports, the self- proclaimed "ESPN for kids" sports video mega-portal, launched a YouTube channel and introduced NFL Now, an app that lets users customize the video (by team and player) that they wish to view. This October, it will stream its first game over the web live and free with partner Yahoo in a self-described "experiment."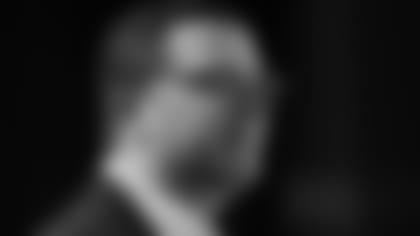 Enter NFL Chief Content Officer (CCO) and Senior Vice-President Jordan Levin.
In announcing the news earlier this week, the league mentioned items such as the creation of a single strategy/plan to reach current and potential-fans of all ages and around the world spanning every viewing platform. That's the lofty goal, but job one is making sure through non-game video content that the NFL feeder system ensures a thriving sport for decades to come.
That's an uphill battle for the league when you consider years of youth and older age groups playing video games arguably foremost as their top form of entertainment to the point where the onetime punishment "go to your room" has become a vacation to what I call "broadbanders."
It gets worse. The gaming obsession goes far beyond playing games to watching others play them, and betting on the outcome. It's called e-sports and it has already taken much of Asia by storm, one that isn't going away.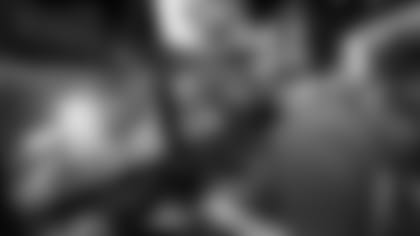 Competing with and/or supplanting gaming is a tough road to hoe, especially for gamers with limited if any exposure to the NFL. E-sports, which is essentially gamers watching others playing games (and betting on the outcomes) has already swept through – and beyond - regions like Asia.
Virtual reality headsets advance the gaming cause by offering new dimension for gamers. Facebook wouldn't have bought Oculus for $2 billion otherwise. And Amazon's near $1 billion purchase of Twitch - a web video channel for watching folks play video games - ups the ante competitive-wise in this fast growing entertainment industry.
But wait, there's more. Just this week, Google unveiled live streaming gaming services – YouTube gaming.
What struck me as being most notable and valuable in the CCO's resume was his time spent as an exec in the pioneering Xbox entertainment operation. Sure, he might be in his late 40s now, but the knowledge and experience working with live and on-demand content from a gaming system perspective is gold. It goes directly to the power brokers' concern about reaching younger and new fans bases.
Certainly the league is anything but a stranger to gaming from a game perspective (the Madden brand and NFL 2016 franchise) but from the gaming system and content side there's likely much new intel the CCO can bring to the table.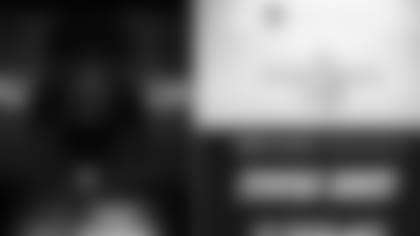 The league is adamant about moving beyond TV's one-size-fits-all approach to content consumption having listed personalizing the fan's video experience as a top focus.
Last summer's launch of the NFL Now app put the walk after the talk by giving users the ability to customize (aka personalize) the live and on-demand video they received by team and player.
Look for major advancements and enhancements to NFL Now given feedback from its inaugural year as the 2015 season approaches. It's not crazy to expect new products or feature enhancements that let fans customize what they receive from the long-running video content machine that is the NFL.
Remember, the league owns one of the largest (and ever-expanding) video vaults in the content industry, and that includes on-demand footage and programming dating back decades with NFL Films, and more recently featuring original programming created for the league's NFL Network. And then there's footage of all past games.
Add the team and player-specific content created to drive NFL Now and you can understand what personalizing, or letting the fan personalize/customize what they access and watch represents a bonanza like none other.
Like other sports and movie studios, the NFL has only scratched the surface with personalization applied to its vast video assets. Thankfully, there are tech vendors that specialize in helping power personalization by automating the search and discovery of video down to an individual frame.
Knowing that you can't monetize what you can't find and deliver, companies such as TiVo's Digitalsmiths have already developed patented approaches to power those tasks, and have been embraced by those producing sporting events such as the NBA, NCAA,  ESPN, PGA.com, Turner Sports and many more.
Content (Creation) is King
The clear and present direction here is the creation of magnetic content to better engage current fans across more mobile devices and win young consumers with programming targeted directly at them.
That's apparent when you see Levin lack sports experience by quickly climbed the ranks to CEO at The WB, which created and grew such youth-focused programming franchises as* Buffy the Vampire Slayer, Dawson's Creek, Felicity, Smallville, Gilmore Girls,* and One Tree Hill. Check the" been there, done that" box.
The CCO will be turned loose on program creation and distribution with coveted resources such as NFL Films and NFL Network at his disposal. The league made huge gains in recent years with original programming series the air on NFL Network and can be accessed on NFL Now as well. These and new youth-targeted titles will need to be brought down to younger demographics in more (non-TV) ways.
Shorter form programming will be a focus given the league stated interest in reaching consumers with mobile devices. '"Short(er) attention span theater" reigns supreme on smartphones, "phablets" and other TV viewing alternatives.
The extra upside with Levin is that some of his companies have both succeeded (largely through pioneering) and later failed. This provides priceless knowledge on what works and doesn't when targeting millennials and youngsters. That's precisely why the league chose him for the newly-created post – that and his vast experience creating captivating programming.
Creating a single, multi-faceted video content game plan spanning countless assets and platforms for a league possessing an embarrassment of content riches is bigger than most of the biggest jobs in the business world.
But, reaching young demographics to ensure a strong fan feeder system for the league in fast-changing content consumption and entertainment times is clearly the top priority.
Expect plenty of change. And remember, you don't have to be young to benefit from a youth movement.
Bob Wallace is a technology journalist with over 30 years of experience explaining how new services, apps, consumer electronic devices and video sources are reshaping the world of communications as we know it. Wallace has specific expertise in explaining how and why advances in technology, media and entertainment redefine the way football fans interact with the league, teams, players and each other. He's the Founder of Fast Forward Thinking LLC.