Devin McCourty put it bluntly on the first day of Patriots training camp a few weeks ago.
"It's time to go to work," he said in a media availability ahead of his 13th camp at Gillette Stadium. "So, definitely some excitement, but I think anybody that tells you they love being back at training camp, that's a bold-faced lie."
That back-to-reality sentiment was probably shared by many of his teammates, as summers off with family never seem to last long enough. But when the hard work is done for the day, there is a silver lining for players who have their loved ones in attendance: getting to watch their kids run around the field and play together.
A handful of first-time dads got to experience that for the first time this year, with David Andrews, Kyle Dugger, Henry Anderson, Adrian Phillips, and Mack Wilson among those who are new to fatherhood. Here is how they felt about having their kids at camp:
David Andrews (and baby boy Ford):
"Man, it's like full circle, you know? I used to be the guy coming over here when Mackenzie -- my fiancee and girlfriend and now wife -- we were not married, and then engaged, and then married. Coming over here and seeing the Slaters have their first son and McCourty have their first kids. Now they're on like, number three and four. And, you know, we're having our first one. So now it's Mac and guys like Cole Strange coming over and seeing me with a kid. It's kind of crazy but it's super fun. You know, it's the highlight of the day really. Getting to come out here and compete, do all that, and then you get to come over here and see them. It's really awesome, so definitely a highlight of the day. I think it's a highlight for the all the families. The wives get to be around each other, and all the kids that can play together. It makes training camp a little bit different, that's for sure."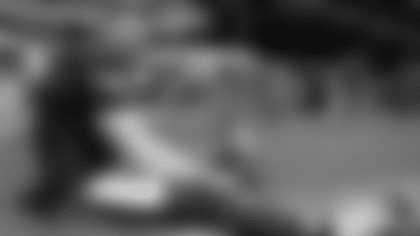 Henry Anderson (and baby girl Bowen):
"It's awesome. This is my eighth year, and every year you see some of the older guys and they got their families out here. Their little kids are running around on the field. It's just something that I've always kind of wanted to share, an experience that I wanted to share with my kids at some point. It's cool to finally be able to do it."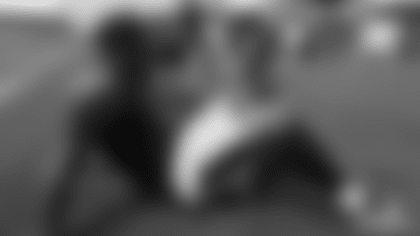 Mack Wilson (and baby boy Mack II):
"It's a blessing, honestly, coming up after a long practice -- you're sore, tired, and you just see your mini-me, walking towards you or crawling, whatever the case may be. It just lights up your whole day. It's my first son and every time I see him I get happy. I get butterflies still."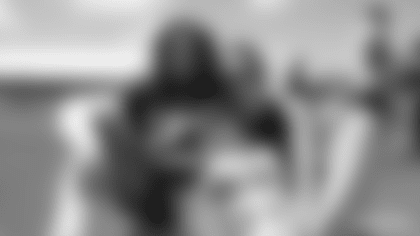 Kyle Dugger (and baby boy Zairo Christian):
"It's huge. After coming off of practice, we're going hard, maybe everything's not great on the field, there's a lot of stuff that goes up and down, and then you come over here at the end of practice and we see a toothless smile. It's huge for me and it definitely turns my day around when things might not be going so well on the field."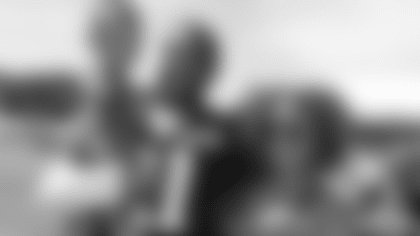 Adrian Phillips (and Dylan):
"It's a whole new outlook. I was always in it for my family and the name on my back but now that I have a literal mouth to feed it takes it to another level. It lets me know that I can never take a day off because I want to be able to set my son up for success and set our future children up for success. I thought my biggest accomplishment was being in the NFL and making my dreams come true, but my biggest accomplishment is being a father and being able to pave the way for him."