The Patriots set the table for a two-week road trip to Green Bay and Tennesee with two practice sessions at Gillette Stadium, including a two-hour Monday practice in full pads.
After breaking out in the final eight games of his first season with the Patriots, Bourne fell out of favor with the prior offensive regime for several reasons. Bourne's target share fell from 800 yards on 70 targets in his first season with the Pats to just 434 yards on 48 targets in his second season. Although there were several factors, Bourne shouldered some of the blame earlier this summer when he discussed his play in 2022.
Now 14 practices into training camp, Bourne looks more like the 2021 version of himself, or possibly even better than the player we saw in Josh McDaniels's offense. On Monday, Bourne made the highlight catch of the day with a one-handed grab running the seam into the end zone, a perfectly placed pass by Jones to beat man coverage, and Bourne plucked it out of the air.
"Good overall team play. Offensive line blocking, Mac threw a good ball, made a good catch. It was good," Bourne said, opening his media availability following Monday's practice.
"I feel the best I've ever felt. Best shape of my life. I'm just able to do more and feel better. That's the key for me. I'm just taking care of my body better. Just rehabbing and doing the things I need to do off the field so I can perform better on the field."
O'Brien is also featuring Bourne's abilities as a ball carrier. As the Pats offensive coordinator begins to add more complex schemes into the offense, Bourne got free on a slant off a run-pass option (RPO) and carried the football on a jet sweep during 11-on-11 drills.
The Patriots offense looks more modern and complex with each practice as O'Brien adds more motion, play-action, and RPO designs. To Bourne, that's making the offense less predictable and more challenging to defend, thanks to all the ways they can attack the defense.
"It feels more complex, but it's better. Not being so one-dimensional. The defense, they have to do more to stop us. So I feel like we're more versatile in that sense," Bourne said.
Along with more complex scheming, the Patriots wideout also feels like New England's communication as a group on offense is improving.
"We're really poised, knowing what we're doing together. Knowing each other and communicating well. I think our communication is a lot better than it's been. So I think we just need to keep talking to each other. Knowing what we're seeing and things like that," he added.
Bourne projects to be a top-three receiver in New England's offense, joined by veterans DeVante Parker and JuJu Smith-Schuster. The Pats could also have a diamond in the rough in sixth-round receiver Demario Douglas, and tight ends Hunter Henry and Mike Gesicki will likely work plenty alongside running back Rhamondre Stevenson to form their top skill group.
The Patriots offense was highly productive when Bourne was on the field during the 2021 season, accumulating +0.08 expected points added with Bourne versus without him on the field. Based on recent happenings at training camp, Bourne will have a role more in-line with his first year with the team in the 2023 season.
After Bourne and the other starters sat out the preseason opener, the Patriots offense, which has been gaining momentum since the second week of camp, will now go against another defense for the first time this summer. Although they face a projected top-five defense in practice every day, we'll now see this group against an unfamiliar opponent, which is a good litmus test.
Following a quick two-day practice window before the team heads to Green Bay, here are five more takeaways to set the table offensively for joint practices with the Packers: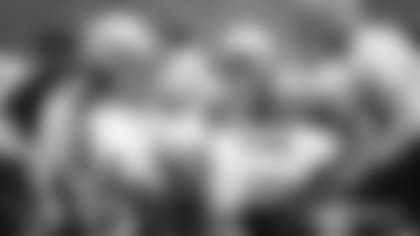 1. QB Mac Jones's Comfort Level Growing at the Line of Scrimmage
The other positive takeaway for the Patriots offense under O'Brien is how it's empowered quarterback Mac Jones at the line of scrimmage. Although the Pats starting quarterback might lack the physical tools that other top signal-callers possess, one of his carry traits is his ability to process the game quickly and dissect defenses before and after the snap.
Over the first 14 training camp practices, we've seen Jones's control at the line of scrimmage grow immensely, with New England's QB1 routinely making tweaks before the snap to get the offense into the best possible play, and Jones's teammates are taking notice.
"Mac is doing a great job controlling the offense. Having control knowing what he's doing," Bourne told Patriots.com following Monday's practice.
When the Patriots are in Green Bay this week, Jones and the offense will face Packers defensive coordinator Joe Bary's system. Barry spent time with the Los Angeles Rams learning under now-Chargers head coach Brandon Staley. This scheme branches off Dolphins coordinator Vic Fangio's system, which is gaining popularity around the NFL.
Fangio majors in two-high quarters coverages that sometimes rotate post-snap into single-high match zone schemes. New England will face the scheme multiple times this season. Obviously, the two division games against the Dolphins, and a matchup with the Chargers, amongst others, making this week in Green Bay a nice preseason exposure to the system.
2. TE Mike Gesicki Leaves Monday's Practice WIth an Apparent Right Arm/Shoulder Injury
The Patriots have luckily avoided any major injuries this summer, but their luck might've ended in Monday's session when a key piece of the offense walked off the practice field.
During a form tackling drill that the Patriots routinely run in padded practices, tight end Mike Gesicki exited practice with an apparent right arm/shoulder injury after being tackled by linebacker Jahlani Tavai. Gesicki appeared to be in considerable pain and was helped off the field by the team training staff. The severity of the injury is currently unknown, which makes Gesicki's availability in joint practices this week worth monitoring.
The free-agent addition has made his fair share of plays throughout the spring and summer, connecting with Mac Jones on crossers, passes up the seams, and slot fades in recent practices. Although the veteran pass-cacher is listed as a tight end, Gesicki's routes mostly come detached from the formation in the slot or out wide as essentially a jumbo wide receiver.
With fellow veteran tight end Hunter Henry playing a more traditional tight end role, Gesicki and Henry are blossoming into a productive duo that can play in two tight end sets, an O'Brien staple. If the Pats tight end misses time due to Monday's injury, tight ends Anthony Firkser and Matt Sokol are the current favorites to climb the depth chart until Gesicki returns.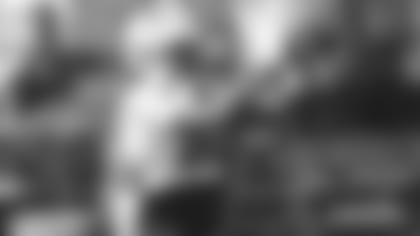 3. Rookie WR Demario Douglas's Route-Running Continues to Shine in Practice
Another positive development this summer for the Patriots offense is the emergence of sixth-round draft selection Demario Douglas at wide receiver. Douglas's dynamic routes with instant burst off the line and separation quickness make him a natural in the slot.
After playing only two snaps in the preseason opener, many read Douglas sitting out the game against the Texans as a signal that he's considered a frontline player already. On Monday, Douglas's reps in a two-minute drill was another signal that the team views him as a potential immediate contributor this season.
During the two-minute drill, Douglas caught an underneath route where the defense was in a cover-two man coverage. In two-man, the man coverage defenders play with inside leverage because they have split-safety help over the top. Despite the defender sitting inside of him, Douglas was able to cross the defender's face to win inside on the route, showing off that quick-twitch route-running ability that has made him a training camp favorite.
Although it was only one route, Douglas's savviness to set up defenders in his route stem, which opens pathways for him to create separation in his route breaks, was on film last Thursday night. Now, the rookie will go against Packers Pro Bowl corner Jaire Alexander and company this week out in Green Bay, giving Douglas a chance to showcase his skills against other elite corners.
If the rookie wideout passes that test, we'll move beyond discussing Douglas as a 53-man roster lock and into instant-contributor territory.
4. OT Trent Brown Sees First Live Action in Monday's Padded Practice
With the hulking left tackle spending the bulk of the summer on the conditioning field, it was notable to see Trent Brown participating in team drills in a fully padded session for the first time this summer. Until now, Brown has only repped in non-padded or slower-paced team drills.
Brown told reporters last week that an undisclosed injury was holding him out of practice. But with joint practices signaling a ramp-up in intensity with the regular season around the corner, it's a great sign that the veteran OT is getting healthier and doing more at practice.
New England's offensive line has been dealing with several injuries to projected starters, with Cole Strange, Mike Onwenu (PUP), and newcomer Calvin Anderson (NFI) joining Brown as non-participants for most of camp. The voids left behind by the Pats frontline guys in the trenches have led to uneven offensive line play in camp and the preseason opener.
However, with Brown back in the fold and Strange hanging around practice more in uniform, the Patriots might be getting some reinforcements back along the offensive line. Although the O-Line play has been tough to watch at times, it's important to remember that the projected starting five in front of Mac Jones has yet to take a single practice rep together.
Over the last two practices, the Patriots have experimented with different offensive line configurations coming off last Thursday night game. Among the changes were kicking veteran Riley Reiff inside to guard and giving rookie Sidy Sow more opportunities at right tackle.
With Onwenu's unknown status, Reiff, who doesn't have the foot speed he once did heading into year 14, could be better-suited for guard, while the team must've liked Sow's preseason performance. It could also open the door for Onwenu to play right tackle as he did as a rookie.
Between the tinkering and getting players back healthy, the Patriots will hopefully settle on a five-man unit that can deliver more consistent play over the next 11 days on the road.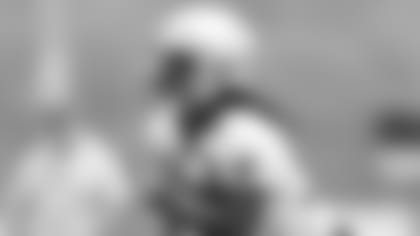 5. RB Rhamondre Stevenson Finds Some Daylight in Monday's Session
On the day the Patriots signed three-time Pro Bowler Ezekiel Elliott to pair with lead-back Rhamondre Stevenson, one last bright spot from Monday's practice was Stevenson finally finding some daylight. Stevenson's first big-gainer came on an inside handoff, likely duo or inside zone, which got a round of applause from his offensive teammates on the sideline. The other explosive play came on a mesh crossing concept. The Pats ran two wideouts on short and intermediate crossers while Stevenson crisscrossed with them in the middle of the field from out of the backfield. Stevenson got lost in the traffic and got loose for a roughly 40-yard touchdown to end Mac Jones's two-minute drill. Even with Elliott now in the fold, Stevenson is heading toward another monster year.
DISCLAIMER: The views and thoughts expressed in this article are those of the writer and don't necessarily reflect those of the organization. Read Full Disclaimer