It's pretty common for it to be said that someone was born for a certain job.
But, when it comes to Patriots sixth-round pick Ted Karras, that description is almost a literal characterization.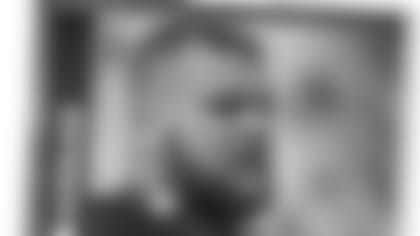 The Illinois guard, a four-year starter for the Illini, comes from the famous Karras football family that's now produced seven sons that played in the Big Ten, and if all goes well the latest Karras will be the fifth to play in the NFL. Great-uncle and former Lions Pro Bowl defensive tackle Alex Karras is the most notable of the group, but Ted's father and grandfather also played at the professional level.
"My whole family is football players and football coaches," Karras said in his introductory conference call with the New England media. "I'm very grateful to join that fraternity. I'm very grateful for the opportunity to play in the NFL."
More than just bred to play football, Karras knew from the day he donned pads in the third grade that he was destined for nothing other than trench warfare.
"I never had the fantasy of being a quarterback," Karras joked. "I knew from an early age I was going to be a lineman. My first position was nose guard. My first [jersey] number was in the 60s, so it was pretty predetermined for me. I knew what my role was going to be on a football field."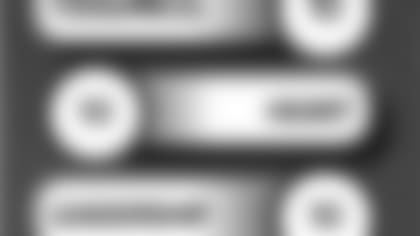 A captain and obvious leader on the high school football field in Indianapolis, Karras took that same role with him to Illinois. He started all 12 games as a red shirt freshman in 2012 and by the time veteran offensive line coach Tom Brattan arrived in Champaign in 2014, Karras was clearly entrenched as a team leader on and off the field for the Illini.
"He was the unquestioned captain of our team," Brattan said. "He's the guy. He's the guy that controlled the locker room. He controlled the meetings. He had the utmost respect from his peers."
And just as much respect or more so from the man who coached him through the final two years of his impressive career that concluded with 43 starts at the right guard spot.
"He's one of the finest individuals I've had the pleasure of coaching," said Brattan, whose experience coaching linemen dates back to the early 1980s and includes stops at Northwestern, Stanford, Maryland and Illinois. "He's outstanding. He's what you want, in my opinion. Now, he may not make your squad. I don't know. But he'll give you all he has."
A four-year starter and team captain, Karras doesn't have great length or athletic ability and he's had some problems staying healthy. However, he's a tough overachiever who finds a way to get the job done both as a pass-blocker and a run-blocker. - ESPN.com
That's a claim that Karras himself also makes, planning on bringing the same mentality that's worked so far in his career with him to the next level.
"I felt I was a leader. I felt I brought a hard-nose attitude," Karras said of what he brought with him to Big Ten battles each week. "I worked every day, maybe not considered the most elite athlete but I got the job done and excelled at the job. I not only got the job done but did the job well. That's kind of how I've always been. I've always been a little less highly regarded than the next guy but seemed to step in and do the job well."
Now, Karras brings his old-school mentality and work ethic to a Patriots offensive line group that's seen guys with those characteristics thrive over the years. The likes of Joe Andruzzi, Dan Connolly, Ryan Wendell, Josh Kline and endless others were never top athletes or prospects, but they found a functional home on Dante Scarnecchia's offensive lines.
"Teddy is kind of a throwback. Tough as nails. Sharp. Intelligent. I think he's versatile," Brattan continued to rave. "Things you don't measure, the heart, the toughness, the intelligence. Then as far as leader and ambassador of the program, you couldn't describe somebody any better."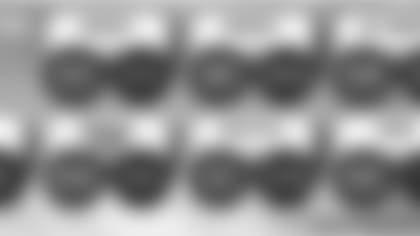 As Brattan acknowledged, there is no guarantee that a sixth-round guard prospect is going to make it in the NFL, regardless of his family name. But if want-to matters, New England certainly added a young guy for the offensive line development program who has a shot. Maybe that's as a versatile interior backup. Maybe that's as a guy who can compete down the road for a starting job. Maybe that's just a guy to battle it out in training camp and the preseason.
"He's going to be the guy that's last off the field and first on the field," Brattan predicted. "He's going to be the one to take one more rep in weight lifting and things like that. He's gonna just devour watching tape. He's going to be frustrated when he can't get a particular line skill down and work on it until he gets it. He's going to be the one that asks questions. He's going to be the one that represents you very well when a reporter asks him something. He's not going to do any silliness off the field. You drafted a class, class person."
STRENGTHS: 
Good playing strength and power to finish blocks … Focus and intensity both on the field and in his preparation … Comes from a true football family with playing lineage and father as small-college coach … Decent hand placement … Penalized just twice over his final two seasons … Tough, throwback player.
WEAKNESSES:
Needs to work on his flexibility … Tore his ACL late in the 2014 season … Lacks functional knee bend … Below average ability to get to the second level and make blocks … Struggles at times sustaining his blocks.
PERSONAL: 
Seventh member of his family to play football in the Big Ten, could become the fifth to play in the NFL … Great uncle is Alex Karras, late former Lions Pro Bowl defensive tackle who went on to a major acting career that included roles in the 1980s sitcom "Webster" as well as "Blazing Saddles" … Earned bachelor's degree in communications in Dec. 2014 and added a master's in recreation, sport and tourism … Three-time Academic All-Big Ten selection … 2015 Illini Warrior Effort Award winner … Pours water all over himself prior to each game: "I always felt I had to play football being wet."
COMPARABLE NFL PLAYER: 
Josh Kline G, Patriots - Like Kline, Karras will have to scratch-and-claw to survive in the NFL but his functional athleticism and interior versatility should serve him well in that endeavor.
This article came from the May 2016 issue of Patriots Football Weekly.Read