After watching his beloved Patriots win 12 games in the three years since joining the NFL, Sullivan was determined to bring stability and a winning attitude to New England in 1973. To accomplish his goal, Sullivan searched for a major college coach that could run the entire Patriots operation. After the disastrous results of the past few seasons, he was convinced splitting the head coaching and general manager duties between two men was not the way to go. Instead he would find one strong man to be both, as he had with Holovak in the 1960s.
Unfortunately, high profile coaches such as Joe Paterno of Penn State, John McKay of USC, Ara Parseghian of Notre Dame, and Darryl Royal of Texas all turned Sullivan down. Perplexed, Sullivan turned to his lifelong friend Frank Leahy, the former head coach at Boston College and Notre Dame. Leahy recommended Chuck Fairbanks of Oklahoma, and a new era in the history of the Patriots began.
Described as low-key, calculating, and moody, there was no question about Fairbanks' ability to turn out winning football teams, as his impressive 52-15-1 lifetime record at Oklahoma clearly indicated. Upon evaluating his new team, Fairbanks realized he had one major asset in quarterback Jim Plunkett and little else. With two first round picks at his disposal, Fairbanks decided to beef up the club's punchless offense.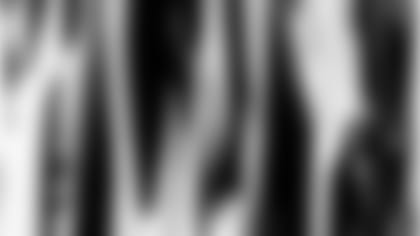 ]()
            With the fourth overall pick in the entire draft, Fairbanks selected John Hannah, a 6-3, 265-pound guard from Alabama. Fairbanks' drafting philosophy was to select the best athletes available on the board and with the second first-round pick, he took muscular fullback Sam Cunningham from Southern California. Cunningham possessed outside speed and inside punch and proved to be an adept receiver out of the backfield, abilities that would eventually make him one of the best overall running back in team history.  

Since Plunkett also needed someone to throw to, Fairbanks pulled off the coup of the draft by sending problem-child Garrett to the Chicago Bears for a first round pick, which he used to grab fleet wide receiver Darryl Stingley from Purdue. With his trio of first rounders in tow, Fairbanks began his summer training camp, which resembled a Marine Corps boot camp. But the rookie head coach's taskmaster style did not immediately translate into victories. Though his rebuilt offense was vastly improved, Fairbanks' patchwork defense was overmatched all season.
Buffalo's O.J. Simpson ruined Fairbanks' debut as head coach by running for 250 yards in the season opener at Foxborough, as the Bills won easily 31-13. Two more losses followed before New England registered its first victory under Fairbanks in Week Four with a 24-16 win over the Baltimore Colts. The Patriots would win only once over the next five weeks, but the new spirit Fairbanks had infused in his players showed on the field, which translated into a rekindling of fan interest in the team.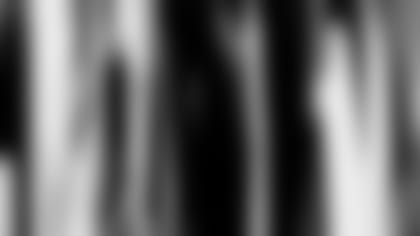 ]()
            Saddled with a 2-7 record, the Patriots finally showed signs of life with a three-game winning streak. New England exploded for 24 second-half points and Plunkett threw for a career-high 348 yards in an exciting 33-24 comeback win over the defending NFC Central Division Champion Green Bay Packers in Week 10.  

The following week New England trounced the lowly Houston Oilers 32-0 at the Astrodome and capped the three-game streak with a 30-14 triumph over the San Diego Chargers in Week 12. Despite two losses on the road to close out the season, the Patriots 5-9 final record represented progress and cause for renewed optimism in New England.
It proved to be a season unlike any other in Foxborough. Starting with summer camp, 168 players had appeared on the Patriot roster at one time or another. Although some of the free agent pickups like offensive tackle Leon Gray proved to be shrewd acquisitions, most of them ended up on waivers and went unclaimed by any of the other clubs.
New England finished dead last in the entire NFL in rushing defense in 1973, allowing an astonishing 203 yards a game on the ground.
]()
            While Billy Sullivan was confident he had found the right man to solve those problems, his concerns were far from over. A hostile takeover by the minority partners of the club had ousted the team presidency out from under him. After a dozen years of struggling to keep his franchise afloat and find it a true home, Sullivan was forced aside from his beloved football team. Rather than accept the verdict handed him by his board of directors, Sullivan embarked on a two-year quest to regain control of his club. By the time he regained the presidency, his choice for head coach would have molded his club into one ready to challenge the power teams of the NFL.