In the days leading up to the start of NFL free agency on March 9, the writers of PFW will take a snapshot look at New England's greatest roster needs, and how those might be filled with veteran players who are slated to become available to sign. Today's focus: running backs.
Potential Patriots: Matt Forte (Chicago), Chris Johnson (Arizona), Chris Ivory (NY Jets), Lamar Miller (Miami), Alfred Morris (Washington)
New England has a pair of ball carriers from the 2015 roster whose contracts set to expire next month: LeGarrette Blount and Steven Jackson. Blount has certainly had his moments for New England in recent seasons, but in 2015, his limitations were exposed. Given more time in the offense, Jackson, who came on board in late December, might have been a more reliable role player, but at 32, it's hard to see the Patriots going back to him again in 2016.
Returning players at the position include Dion Lewis (coming off left knee injury), James White, Brandon Bolden, James Develin (fullback coming off IR), Tyler Gaffney (IR for two straight seasons), and Joey Iosefa (practice squad trooper re-signed last month to a futures contract).
To upgrade the backfield, New England would find no better option on this year's market than Forte, who is both a running and receiving threat. Durability and versatility are as prized a set of traits as any on Bill Belichick teams, and Forte has plenty of both. He's also made it publicly known that he would like to play for a Super Bowl contender (something he wasn't really part of in Chicago) if he can't cash in on a mega-contract, which would seem to make New England a perfect fit.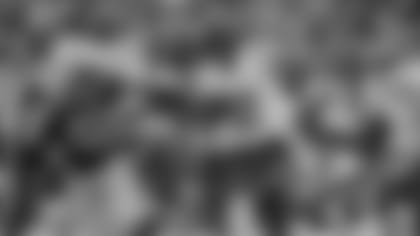 Forte's a between-the-tackles runner who can also catch with the best of them. His 102 receptions in 2014 were an NFL single-season record for a running back. He's an every-down player, which would help make New England's offense more threatening because defenses wouldn't be able to assume as easily what the Patriots would be looking to do, unlike when an obvious bruiser like Blount would enter the huddle.
Johnson is perhaps a less attractive version of Forte, and also has some mileage at age 30.
If a younger player is what the Patriots desire, Miller, Ivory, and Morris are as good as it gets this year. Ivory, who'll turn 28 in March, was the AFC's top rusher last season, just barely eclipsing the 1,000-yard mark, his career best and fifth overall in the league. Ivory also had more carries (247), rushing scores (7), and catches (30) in 2015 than ever before. Those distinctions helped him earn his first Pro Bowl selection as an all-star alternate.