It's that time of year, sports fans, and we don't mean "Bedbugs in Nike's flagship store" time, 'though it appears to be that time, as well. (Made-up quote from pretend PHIL KNIGHT memo: "Fumigate the building - Just Do It!") Yes, boys and girls, as you may have been barely able to suss out from those DVR'd promos you keep quadruple-fast-forwarding through, it's Fall TV Preview season!
You've seen it on the cover of Rolling Stone - Don Draper & his Busty Lady Friends! (Worst. Porn Title. Ever.) and inside Entertainment Weekly, whose Fall preview issue is always good for a little extra oomph in the gloss, page-count and "Lindsay Lohan's digital sobriety anklet" departments. Sure, you may've grown weary and leery of the oversaturated, network-generated, commercial-tastic media hype, but fret not. Out-Takes is here to tamp down the coverage, or at least class it up a bit, by connecting the dots between the NFL and Shakespeare's Henry V - this isn't the first time we've done it, this was - in charging, "Once more unto the breach, dear friends, once more..."
Yep - it's a Fall TV Preview-inspired Out-Takes!
*MAD MEN * abound in and around the National Football League, but perhaps no one has been as P.O.'d lately as two NFC East giants - well, one Giant and one Cowboy, to be precise. First, there's Olympic hopeful (Event: Helmet Toss) BRANDON JACOBS, whose Sunday Night tantrum resulted in Colts fans fighting over Giants equipment, the hurling, burly running back getting docked $10K by the league, and a much appreciated lost-in-the-shuffle-ness of all that Manning Talk. Also, Jacobs's immediate, permanent expulsion from Mensa, Phi Beta Kappa and the IOC.
Then there's part-time *ENTOURAGE * star (and full-time Florence Henderson impersonator) JERRY JONES, who's gonna need some more plastic surgery to keep that smile pasted on if the Texas-based team playing in his stadium this February turns out to be "the other guys," down in Houston. We imagine 0-2 after consecutive home games isn't exactly what Jerry was expecting, and we're not basing that solely on the Dallas owner's ever-present wide-eyed look of surprise. If ANDRE JOHNSON and the currently undefeated Texans wind up representing the AFC against anyone other than Jessica's Ex- & Friends, it'll be one hell of a Schadenfreude Super Bowl.
GLEE is what Florida-based NFL fans are experiencing right about now, as the solid-even-post-Parcells MIAMI DOLPHINS and, more
heart-attack-inducingly, TAMPA BAY BUCANEERS have nary a loss between them. (It's also a ridiculously overrated show on Fox. Just sayin'. Who does the lip-synching for Glee, LIZA MINELLI on Arrested Development?)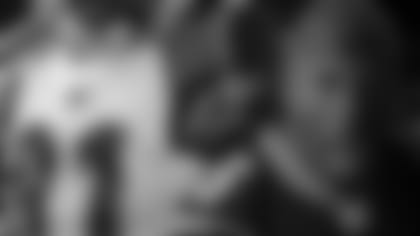 MODERN FAMILY - our pick for Must-See TV, BTW - is alive and well in Cincinnati, and split out wide. After all, in an age where the definition of family is constantly evolving, what better place to look than "wide receivers corner" in the Bengals locker room? (Okay, *Bravo * maybe, but the Cincy locker room is a close second.) Recently, brothers in arms CHAD OCHOCINCO and TERRELL OWENS, two men with reality TV programs, began angling for a third one, their first joint venture.
The T. Ocho Show debuted earlier this month as a segment on the Versus Network's Daily Line, which airs nightly features, highlights and the occasional Q & A from the world of sports. In a week or so, *T. Ocho * takes off the training wheels, as the self-proclaimed Batman and Robin of the NFL will avoid film study and nose-in-the-playbook time by broadcasting their own half-hour, Twitter-iffic program. Sounds like trainwreck-y fun, 'though we're pretty sure Bengal Nation, not to mention Head Coach MARVIN LEWIS, ain't exactly thrilled, no matter how dynamic the duo.
*EASTBOUND AND DOWN * is about as good a way as we can find to describe the sad-sack state of the BUFFALO BILLS. For those of you who suspect loved ones in the afterlife played a role in the championships bonanza of the 2000s, ask yourself this: "What the Hell is TIM RUSSERT doing up there?!" (One thing's certain, he's not pulling the levers to civilize the political discourse.)
So, given the lack of help coming from up on high, what's this downtrodden fan-base supposed to do? Count on an attack composed only of wide receiver LEE EVANS and about a dozen running backs? Sure, it makes for some potentially thrilling, off-beat formations, but, pray tell, who will block? More to the point, who's gonna distribute the ball? Not TRENT EDWARDS. He's been benched on the off-chance that Harvard Man RYAN "He May be Irish" FITZPATRICK can provide a spark. But unless Captain SATs has an angle on that whole "Who *Really * Invented Facebook?" thing, we're pretty sure it'll be less a "spark" than more of the same. And are Bills fans really willing to up their hopes based on what CHAN GAILEY considers exciting? Speaking of...
*BORED TO DEATH * isn't just another place to see ZACH "Like Starbucks, but with a beard" GALIFIANAKIS, it's also how we'd describe anyone stuck watching the BROWNS play football these first two weeks. Fine, there's the possibility of seeing Out-Takes "binky" JOSHUA CRIBBS break off a punt return or bubble-screen, and hit the open field with the kind of joyful reckless abandon that conjures words like "Gale," "Sayers" and "ridiculous hyperbole," but so far MANGENIUS and his double-not-so-secret-probation status haven't given us (or Cleveland-based Mustache Overlord MIKE HOLMGREN) much to cheer about. Incidentally, how did Holmgren manage not to get fined for blatantly renting out his facial hair to that "Burn the Quran" guy in Florida?
30 ROCK * really deserves better than this, if only for the moments when ALEC BALDWIN and periodic guest-star MATT DAMON show up on-screen, but we couldn't find a notable running back, a guy who "carries the rock," who also wears the number 30. So we'll leave it at this - while TRACY MORGAN and "that blonde musical theatre girl" have us scrambling for the remote, Baldwin is hilarious, TINA FEY's okay and none of it is as good as *THE OFFICE. (And none of *that * is as good as its BBC predecessor of the same name. Seriously, the hilarious RICKY GERVAIS original should be at the top of your NetFlix queue. Here endeth the commercial.)
THE BIG BANG THEORY...for this show we could've gone one of two ways:
"Big Bang" in the sense of "those hits we hate-to-love to see," like Gang Green's Week One blind-side sack of JOE FLACCO (Where were you, Michael Oher?!) and RAY LEWIS's payback on TE DUSTIN KELLER later in the game.
"Big Bang" in the sense of Jets cornerback ANTONIO "Octo-Dad" CROMARTIE not being able to name all of his kids, never mind all of their moms, on HBO's Hard Knocks.
We decided, in the end, to offer you both. Never let it be said that Out-Takes doesn't give you big bang for your buck. (That's the theory, anyway.) Oh, and one last thing: We're happy folks enjoy CBS's Thursday night geek-fest, but how on Earth does JIM PARSONS cop an Emmy while Baldwin, NEIL PATRICK HARRIS and STEVE CARELL walk out empty-handed? Yikes, almost forgot - insert own Antonio Cromartie *HOW I MET YOUR MOTHER * joke here! Phew...
COMMUNITY...as in "a sense of," as in "VINCE YOUNG, JEFF FISHER and THE TITANS have it." Last week the Tennessee QB was excused from a team meeting to attend a "Dear Dads Breakfast" with TYLER and TRENT MCNAIR, the sons of the late STEVE MCNAIR. Air McNair was a mentor to VY when he entered the league and now Vince is returning the favor, and then some, providing leadership, a father figure and, presumably, a ride to the Alcorn State great's offspring. Rumor has it, Vince was a big hit at the kids's school. (We'll just skip the part where he got benched mid-game a few days later.)
SURVIVOR: NICARAGUA - not to be confused with the political lives of George Bush the Elder, Oliver North, et al, and that whole illegal arms deal in the '80s - continues to chug along, now in its 21st season on CBS. As we mentioned last week, former NFL coach JIMMY JOHNSON is one of the twenty contestants joining presumed shark-tooth necklace enthusiast JEFF PROBST on this year's installment of the historic reality TV series.
The kick-off episode saw two-time Super Bowl champ Johnson seeming pretty darn sincere in his desire to help someone else win the million bucks. (Since it's a stone-cold lock that no Survivor Jury will ever award the grand prize to a guy who they know owns a boat, not to mention an iffy amount of hair product and a stash of male enhancement pharmaceuticals best described as, shall we say, "extensive.") Unfortunately for the coach, his cynical tribe-mates weren't buying. Jimmy, meanwhile, was puking on the beach - in night-vision! Talk about appointment viewing.
Episode two shows Johnson at his "coaching up" best, leading the crazy old-timer tribe, but may be best remembered for one hilarious confession from crazy lady #1: "I took your [$1600 alligator-skin] shoes out of your bag, filled them with sand and I put them in the water. I'm sorry." It's pretty amazing, really, and we haven't even gotten to the self-destructive, hot-head ass-hats on the younger tribe. They're worth tuning in for, just to watch 'em lose - games AND composure.
Promising (and not-so) Rookies
OUTSOURCED looks like one of those abominable sitcoms that will somehow find a home in the vast American Television wasteland. (Thanks, Columbus-based Nielsen boxes!) It is also what seems to have been done to the judgment of NFL OFFICIATING CREWS. The Tuck Rule, the CALVIN JOHNSON debacle in Week One (Weak One?), the two-point conversion nonsense on Monday Night - all examples of a rule put in place to take judgment calls out of the hands of the refs. Has anyone bothered to ask why? These men are alleged to be experts on the ins and outs of football, experts who get paid a decent wage to run around in ridiculous Spawn of Hamburglar-type costumes, blowing little whistles and throwing little yellow flags, all so some semblance of fairness and order can be maintained. In the spirit of simply getting things right, can we not trust them to exercise common sense as regularly as ED HOCHULI exercises those pythons of his?
DETROIT 1-8-7 features captain of The Sopranos (JV squad), MICHAEL IMPERIOLI, aka "Spider" in Goodfellas, with more time spent as a good guy and less time spent getting gunned down by bad guys like JOE PESCI's Tommy "Funny How?" DeVito. Detroit 1-8-7 also eerily resembles what could be the final record of the LIONS this year -1 win, 8 regular losses and 7 games called on account of the slaughter rule. Actually, that's a cheap shot, we just liked how the math worked out. JIM SCHWARTZ and his staff seem to have these cats on the right track. They're a couple plays (and one crappy call - see previous paragraph) from being undefeated.
HAWAII FIVE-0 has a Mob theme, too, if a totally tangential one, given the presence of SCOTT CAAN, son of The Godfather's * crazed, garbage can-wielding JAMES CAAN. (Younger readers know James as "the dad in *Elf!") Fresh off his too convincing role as über-douche Manager Scott Lavin on HBO's Entourage - did he and Jerry Jones have a "most unlikable character"-off on-set? - Caan now gets to play Danno, of "Book 'em!" fame, a cop with less clout than McGarrett, but with a bad attitude, all the good lines and a place in Hawaii. (You win some, you lose some.)
As for the Five-0 NFL tie-in - we mentioned Jerry Jones, didn't we? - feel free to use this space for Pro Bowl offensive line references. We're opting for an excuse to mention Pats long-snapping sophomore sensation JAKE INGRAM, formerly of the Hawaii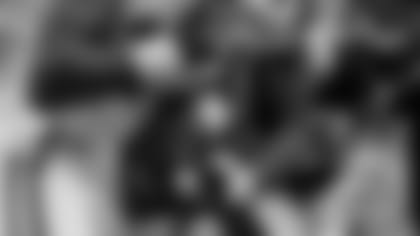 BOARDWALK EMPIRE*, in addition to being an HBO show we're not quite sure we like yet, is what we assume the Jets'll start calling themselves now that they've managed to set sail for 15-1. Originally angling for something more quintessentially New York, like, say, "Broadway Joes," recent ugliness between all-time #1 Jet - some guy called NAMATH - and pretty much every loudmouth on sexy Rexy's roster, kinda put the kibosh on that. Speaking of...
Kudos to noted Terrorist-Beard Model BRAYLON "Glug Glug, Vroom Vroom" EDWARDS for his celebratory DUI earlier this week. Typical of the culture in the AFC locker room at "New Giants Stadium" (pass it along), the Jets finally find a reason to run their mouths and less than twenty-four hours later they're too busy chugging and blowing into breathalyzers to do so. What a bunch of clowns. If nothing else, this season should go a long way in determining the viability of Karma.
So there ya have it, folks. Your Fall TV Preview, NFL-style. After a tough week for some - BRETT FAVRE (HA-ha!), KEVIN FAULK (aw crap...) and Pats fans in general - and a tragic one for others, like old friend JOSH MCDANIELS, the good folks in Denver and anyone who loved the late KENNY MCKINLEY, Out-Takes figured some channel-surfing might be just what the doctor ordered. But don't get us started on the medical dramas. If we have to read any more about the royal pains on Grey's Anatomy, we'll have to call Nurse Jackie to the house.
John Cockrell is a writer for USA Network's "In Plain Sight," and a screenwriter, whose other work has run the gamut from "Sesame Street Parents Magazine" to Playboy TV's "The Weekend Flash." (He figures everything else is pretty much in-between.)