NEW ENGLAND PATRIOTS (10-3) at CINCINNATI BENGALS (1-12)
Sunday, December 15, 2019 at 1:00 p.m. ET. Paul Brown Stadium.
The New England Patriots hit the road for their final regular-season road trip this week when they attempt to snap a two-game losing streak against the Cincinnati Bengals at Paul Brown Stadium. The Patriots are 5-2 on the road in 2019 and will play at Cincinnati for the first time since a 13-6 loss to the Bengals on Oct. 6, 2013.
Overall, the Patriots hold a 16-9 edge in a series that dates back to 1968. Robert Kraft's first regular-season victory as Patriots owner came at Cincinnati on Sept. 18, 1994, when the Patriots defeated the Bengals, 31-28, at Riverfront Stadium.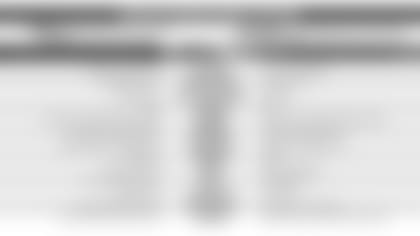 The Patriots and Bengals will meet for the 26th time in team history, the first time since 2016 and for the first time at Cincinnati since the 2013 season.
The two teams last met in a 35-17 Patriots win at Gillette Stadium on Oct. 16, 2016. The last time the Patriots traveled to Cincinnati was Oct. 6, 2013, dropping a 13-6 decision to the Bengals.
New England leads the all-time series by a 16-9 margin in a sequence that dates back to 1968. The Patriots have emerged victorious in eight of the last 10 meetings.
While New England is 10-2 all-time at home against Cincinnati, including 4-0 at Gillette Stadium, the Bengals hold a 7-6 edge in games played at Cincinnati. The Patriots are 2-2 at Paul Brown Stadium.
In 2013, the Patriots traveled to Cincinnati with a 4-0 record and failed to score a touchdown in a 13-6 loss to the Bengals at Paul Brown Stadium. Tom Brady ended a streak of 52 straight games with at least one touchdown pass in the loss to the Bengals, the second longest streak in NFL history. The Bengals win also snapped a four-game winning streak in the series by the Patriots.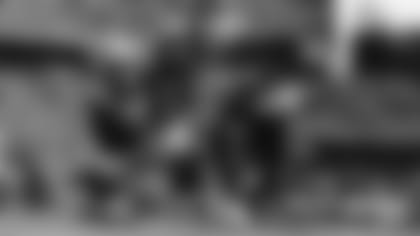 SCOUTING THE MATCHUPS
When the Patriots run - Edge: Bengals
For the second time this season I've reached the point where I cannot give the Patriots the edge when running the ball until proven otherwise. Heading into a matchup with Kansas City, owners of the 31st-ranked run defense in the NFL, there was some optimism that Sony Michel & Co. could get things going. That didn't happen. In fact, it never came close to happening. Michel opened the game with runs on three of the first five plays. Those carries resulted in gains of 1, 2 and 3 yards. He finished with 8 yards on five carries. Rex Burkhead fared no better, picking up 15 yards on his seven attempts. If the offensive line can't generate any running room for those two against the Chiefs, it's hard to imagine it happening against anyone. But now here come the Bengals. Guess where Cincy ranks in run defense? You guessed it, dead last. The Bengals surrender 156.7 yards per game on the ground, even worse than the Chiefs. Obviously teams have spent a lot of time running the clock out against the 1-12 Bengals, but their 4.87 yards allowed per carry still places 29th. Can Michel and Burkhead find some space this week on the road? I'm not banking on it.
When the Patriots pass - Edge: Patriots
The Bengals secondary has fared a little better, ranking 19th in the league in pass defense. Corners Darqueze Dennard and William Jackson have been competitive while B.W. Webb and Tony McRae fill the sub roles. Jessie Bates and Shawn Williams fill the safety spots, but the Bengals have managed just seven interceptions all season, with Bates accounting for three of them. There isn't much in the way of a pass rush to help the back end either as Carlos Dunlap (5.5), Sam Hubbard (5) and Geno Atkins (4.5) have 15 of Cincy's 21 sacks. The Patriots offensive line has struggled to protect Tom Brady, even since Isaiah Wynn returned for the last three games. Brady has been consistently forced to throw the ball away in the face of immediate and heavy pressure, leading to his plummeting completion percentage. Dunlap is a talented edge rusher while Atkins is capable of collapsing the pocket on the interior. James Ferentz may be forced to play in place of Ted Karras (knee) once again, so that's a matchup worth keeping an eye on. Even when Brady has had time he's had a tough time finding anyone other than Julian Edelman. He'll need to find ways to get the ball to his secondary receivers, and the Bengals weak defense should provide him some opportunities to do so.
When the Bengals run - Edge: Patriots
Anytime a team struggles to win as badly as Cincinnati has it's tough to establish much of a running game. Constant deficits make it difficult to pound away and the Bengals are no exception, averaging just 85.8 yards per game and 3.9 yards per attempt. Both numbers ranks near the bottom at 28th and 25th, respectively. Joe Mixon is a solid running back but hasn't had the space nor the opportunities to do much damage. He has 789 yards and three touchdowns on 206 carries for a 3.8-yard average – not great, not terrible. Gio Bernard has been relegated to more of a pass catching role and has just 43 carries on the season. Still, this backfield has some talent and first-year coach Zac Taylor may try to establish the running game in an attempt to protect his defense. The Patriots front has been much better stopping the run as of late after a few weeks of spotty efforts. Lawrence Guy has been dominant at times as he and Danny Shelton have done a nice job of clogging lanes and allowing the linebackers to fill. Mixon can make some plays if the Patriots aren't focused, but this is a running game New England should hold in check.
When the Bengals pass - Edge: Patriots
Taylor recently reinserted Andy Dalton as his starting quarterback after going with rookie Ryan Linley for a month. Dalton clearly gives the team a better opportunity to win, and it was his first game back that resulted in Cincy's only victory of the season in Week 13 over the Jets. Dalton has been inconsistent throughout the season but has managed to keep the Bengals competitive most weeks. Seven of Cincy's 12 losses have been by one score. Only Baltimore and San Francisco blew the Bengals out. If Dalton is to pull off the upset he'll need to find someone other than Tyler Boyd to make it happen. Boyd is an excellent possession receiver, leading the team with 73 catches for 833 yards and three touchdowns. John Ross is a home-run threat and just returned off IR after grabbing three touchdowns and averaging almost 20 yards per catch over the first four weeks before injuring his shoulder. Alex Erickson and Auden Tate round out the receiving crew as A.J. Green has yet to play this season due to an ankle injury. Tight ends Tyler Eifert and C.J. Ozumah also are involved in the passing game, as are Mixon and Bernard. The offensive line has struggled to keep the quarterbacks upright this season, surrendering 43 sacks. That looks to be an area the Patriots can dominate on Sunday, especially with the linebackers getting involved.
Special Teams - Edge: Patriots
The Patriots special teams have been quite a mixed bag. On one hand, Nate Ebner's blocked punt was the fourth of the season for New England. That's far and away the most in the league this season. But Nick Folk also had a field goal blocked, the second time that's happened to New England in a season full of kicking misadventures. Randy Bullock is enjoying a solid season, going 21-for-25 on field goals with all four misses from beyond 40 and two beyond 50. He's also perfect on PATs. Brandon Wilson took a kick back 92 yards for a touchdown but he's lost for the season on IR, leaving all the return duties to Erickson. He hasn't generated much, as has been the case with the Patriots duo of Brandon Bolden and Mohamed Sanu. Credit the Patriots coaches for continuing to find ways to put pressure on opposing punting units, and that will be another thing to keep an eye on Sunday. Given that success, coupled with Cincinnati's struggles, the Patriots earn another edge.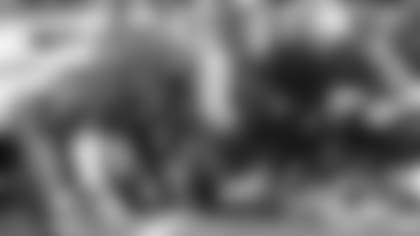 Table inside Article

| 2019 REGULAR SEASON | NEW ENGLAND | BENGALS |
| --- | --- | --- |
| Record | 10-3 | 1-12 |
| Divisional Standings | 1st | 4th |
| Total Yards Gained | 4,607 | 4,063 |
| Total Offense (Rank) | 354.4 (15) | 312.5 (25) |
| Rush Offense | 96.2 (23) | 85.8 (28) |
| Pass Offense | 258.2 (9) | 226.8 (18) |
| Points Per Game | 26.0 (8) | 15.2 (31) |
| Total Yards Allowed | 3,442 | 5,193 |
| Total Defense (Rank) | 264.8 (1) | 399.5 (31) |
| Rush Defense | 93.0 (4) | 156.7 (32) |
| Pass Defense | 171.8 (2) | 242.8 (19) |
| Points Allowed / Game | 12.9 (1) | 25.0 (23) |
| Possession Avg. | 31:56 | 28:41 |
| Sacks Allowed / Yards Lost | 25/176 | 43/309 |
| Sacks Made / Yards | 41/282 | 21/139 |
| Total Touchdowns Scored | 40 | 19 |
| Penalties Against / Yards | 81/714 | 75/639 |
| Punts / Avg. | 70/44.7 | 61/44.15 |
| Turnover Differential | +19 (1) | -11 (30) |
Patriots QB Tom Brady: Passed for 169 yards with TD vs. INT last week. Has completed 52 of 70 passes (74.3 pct.) for 668 yards (334 per game) with 5 TDs vs. 0 INTs for 127.6 rating in his past 2 vs. Cin. Has 2+ TD passes & 90+ rating in 2 of his past 3 vs. AFC North. Needs pass TD for 17th season with 20+ pass TDs, surpassing Peyton Manny for most all-time.
Bengals QB Andy Dalton: Passed for 262 yards last week. Has passed for 3 TDs vs. 0 INTs for 109.5 rating in his past 2 vs. NE. Needs 243 pass yards to become 8th player in NFL history with 3,000+ pass yards in 8 of 1st 9 seasons.
Tom Brady is scheduled to start at quarterback against Cincinnati for the eighth time in his career. He enters this week with a 6-1 record against the Bengals.
BELICHICK'S ADMIRATION FOR PAUL BROWN
A connection between Bill Belichick and Cincinnati Bengals founder Paul Brown can be traced back to when an eight-year old Belichick attended a Browns training camp and watched the head coach walk the sidelines first-hand. Belichick's godfather, Bill Edwards, played and coached with Brown before going on to coach alongside Belichick's father, Steve, at Vanderbilt. While Belichick didn't personally know Brown, he studied and admired his forward-thinking football philosophies.
Brown, who was the first head coach and general manager of the Cleveland football franchise from 1946-62 as well as the founder of the Cincinnati Bengals in 1968, is credited with creating the draw and trap plays and implementing practices broken down by position groups, among other innovations. "He was so far ahead of his time in all other organizational things, a lot of schematic things," Belichick said. "The preparation that we all do, it's all very similar to what he did half a century ago. The more I know about Paul Brown, the more impressed I am with him." Belichick had such respect for Brown that when he tied him for most career wins on Nov. 14, 2010, in a victory over the Steelers in Pittsburgh, he wore a fedora to the stadium in honor of Brown's trademark style.
Running Back Rex Burkhead - Running Back (2013-16).
WR Mohamed Sanu Sr. - Wide Receiver (2012-15).
Since 2001, the Patriots are 96-13 (.881) when they do not turn the ball over and 94-3 (.969) with a positive turnover margin. In 2019, the Patriots lead the league with a +19 turnover entering Week 15.
The Patriots have blocked four punts in 2019, a franchise record. With one more blocked punt this season, they would tie the 1990 Kansas City Chiefs for the most blocked punts in a season in NFL history with six.
With one defensive score, the Patriots will tie for third-most defensive scores in a season (5) in franchise history.
The Patriots defense is leading the league with 21 interceptions through 13 games. They are on pace to finish with 26 interceptions this season, which would be the second-highest tally in the Belichick era.
The Patriots have held teams to just 36-for-159 (22.6%) on third down in 2019, the league best. The fewest third downs allowed in a 16-game season is 49 by the 1991 New Orleans Saints. Against the Jets in Week 3, they did not allow a single third-down conversion, a feat they've achieved five times since 2000. Only five teams have managed to allow zero third downs twice in the same season: Packers (2005), Eagles (2009), Giants (2010), Dolphins (2011) and Saints (2013).
Bill Belichick is 41-0 since 2000 when leading the Patriots to a 40-point outing. He is 128-7 (.948) when leading the Patriots to a 30-point outing and 210-35 (.857) when leading them to a 20-point outing.
With 300 or more yards passing, Tom Brady will record his 93rd 300-yard passing game, tying Peyton Manning for second in NFL history. Drew Brees is first with 119 300-yard passing games. The Patriots are 76-16 in Brady's 300-yard passing games.
With 30 or more completions against Cincinnati, Brady will register his 40th career game with 30 or more completions, breaking a tie with Peyton Manning for second-most in NFL history. Drew Brees is first with 63 such games.
Brady has 73,951 career passing yards in the regular season, second-most in NFL history to the 76,577 yards by Drew Brees.
Julian Edelman needs three receptions to pass Wes Welker for most receptions from Tom Brady in his career.
The Patriots will have an opportunity to clinch a spot in the playoffs for the 27th time in the team's 60-year history, with 21 of those playoff berths coming in Robert Kraft's 25 seasons of ownership, compared to the team's six playoff appearances in the team's prior 34 years of existence.
The Patriots will have an opportunity to extend their own NFL record with their 11th-straight playoff berth (2009-19). The club set a new NFL record last season with their 10th consecutive postseason appearance.
The Patriots will claim their 11th victory of the season for the 21st time in team history and extend their NFL record to 10 consecutive seasons with at least 11 wins. The Patriots have had 11 or more wins 16 times in Robert Kraft's 25 seasons of ownership after having only four 11-win seasons prior to Kraft purchasing the team (1976, 78, 85-86).
The Patriots will earn their 113th win on or after Thanksgiving day since 2001 (including playoffs).
The Patriots will improve to 87-30 (.744) from December through the end of the regular season since Kraft purchased the team in 1994.
The Patriots will extend their NFL record for the most regular-season wins in a decade (2010-present) to 124. The team will also extend their record for the most total wins in a decade to 140, including the playoffs.
The Patriots will improve to 46-9 (.836) in regular-season games following a loss since 2003. They have dropped back-to-back regular-season games in 2006, 2009, 2011, 2012, 2015 (twice), 2018 (twice) and 2019. As a starter in his career, Tom Brady is 47-13 (.783) in games following a loss.
... and a player eclipses 100 yards rushing, the team will improve to 52-1 in the regular season since 2000 when a player rushes for at least 100 yards.
Belichick is looking for his 18th postseason berth, which would tie Tom Landry for second all-time among NFL head coaches. He has led his team to 16 berths with New England and one with Cleveland.
Belichick will coach the Patriots to their 11th straight postseason berth, setting a new NFL record for the most consecutive playoff berths by a head coach. Belichick enters this week tied with Tony Dungy (1999-08) with 10 consecutive playoff appearances.
Belichick will earn his 17th 11-win season as a head coach, which is most in NFL history. He has 16 11-win seasons with New England and one with Cleveland. Don Shula is second with 13 seasons with 11 or more wins.
Belichick will earn his 303rd all-time win (regular and postseason) as a head coach, which is third in NFL history behind Don Shula (347) and George Halas (324). It will also mark Belichick's 272nd regular-season win, behind Shula (328) and Halas (318).
Brady will improve to 62-15 (.805) in the month of December, the most wins in NFL history. His winning percentage in December is second all-time among quarterbacks in the Super Bowl era with at least 20 starts. Roger Staubach is first (17-3, .850).
Brady will claim his 218th regular-season win, second in NFL history.
Brady will earn his 248th career win (including postseason), extending his NFL record for a quarterback. Peyton Manning is second with 200 career wins.
TELEVISION: This week's game will be broadcast by CBS and can be seen locally on WBZ-TV Channel 4. Andrew Catalon will handle play-by-play duties with James Lofton as the color analyst. Amanda Balionis will work from the sidelines. The game will be produced by Steve McKee and directed by Andy Goldberg.
NATIONAL RADIO: Sunday's game will be broadcast to a national audience on Sports USA. Larry Kahn will call the game with John Robinson providing analysis. Troy West will work from the sidelines.
SATELLITE RADIO: SIRIUS:134 (NE) and 81 (Cin), XM: 384 (NE) and 225 (Cin).
LOCAL RADIO: 98.5 The Sports Hub is the flagship station for the Patriots Radio Network. A complete listing of the network's 38 stations can be found here. Play-by-play broadcaster Bob Socci will call the action along with former Patriots quarterback Scott Zolak, who will provide color analysis. The games are produced by Marc Cappello.