NEW ENGLAND PATRIOTS (0-0) at WASHINGTON REDSKINS (0-0)
Thurs., Aug. 7, 2014 at 7:30 p.m. ET
* FedEx Field (85,000)
!The New England Patriots open the preseason against the Washington Redskins this Thursday night at 7:30 p.m. The Patriots will travel to Washington for three joint practices with the Redskins from Monday, Aug. 4 to Wednesday, Aug. 6, before the teams battle in the 2014 preseason opener at FedEx Field. The practice sessions will be held at the Bon Secours Washington Redskins Training Center in Richmond, Va. The Patriots will return to Foxborough to host joint practices with the Philadelphia Eagles on Tuesday, Aug. 12 and Wednesday, Aug. 13. Those sessions will be open to the public. The 2014 season marks the third straight year that the Patriots will participate in multiple joint practices during training camp. In 2012, the Patriots hosted New Orleans and traveled to Tampa Bay and last season, the Patriots practiced with the Eagles in Philadelphia and hosted the Buccaneers the following week.
TELEVISION: This week's game will be broadcast by the Patriots Preseason Television Network and can be seen in every New England state as well as Hawaii. The preseason network's flagship station is WBZ-TV CBS in Boston. WBZ-TV's Dan Roche provides playby- play and is joined by former Patriots tight end Christian Fauria in the broadcast booth. Former Patriots linebacker Matt Chatham will provide sideline analysis along with WBZTV's Steve Burton. Patriots Football Weekly scribes Paul Perillo and Andy Hart will also provide insight and analysis.
PATRIOTS PRESEASON TELEVISION NETWORK
Massachusetts
Boston, Mass. WBZ-TV Ch. 4
Springfield, Mass. WWLP-TV Ch. 22
Rhode Island
Providence, R.I. WPRI-TV Ch. 12
New Hampshire
Manchester, N.H. WMUR-TV Ch. 9
Connecticut
Hartford, Conn. WTNH-TV Ch. 8
Maine
Portland, Maine WMTW-TV Ch. 8
Bangor, Maine WVII-TV Ch. 7
Vermont
Burlington, Vt. WCAX-TV Ch. 3
Hawaii
Honolulu, Hawaii KFVE-TV Ch. 5
RADIO: 98.5 FM, The Sports Hub, is the flagship station for the Patriots Radio Network. Play-by-play broadcaster Bob Socci will call the action along with former Patriots quarterback Scott Zolak, who will provide color analysis.
PRESEASON SLATE FEATURES THREE MOST FREQUENT FOES
The Patriots will square off against their three most frequent preseason foes in 2014. The Patriots play the Washington Redskins in the preseason for the 21st time in team history, tied for second-most matchups with the Philadelphia Eagles. New England then hosts Philadelphia at Gillette Stadium Aug. 15 and closes out the 2014 preseason against their most frequent preseason opponent for the 24th time, the N.Y. Giants, on Aug. 28. The Patriots own a combined 33-31 record in the preseason against those NFC East clubs.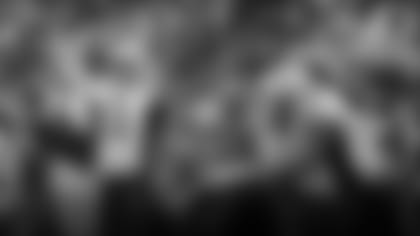 The New England Patriots and the Washington Redskins will meet for the 21st time in the preseason, with New England holding a 13-7 advantage in the previous 20 contests. The only other teams the Patriots have played more in the preseason are the New York Giants with 23 and the Philadelphia Eagles with 21 preseason meetings.
The Patriots' 13 preseason victories over the Redskins are their highest total over any preseason opponent. The Patriots have won five straight preseason games against Washington and have won eight of the last 10 preseason games in the series. The teams last faced off against each other in the preseason in 2009 with the Patriots taking a 27-24 victory at Washington on Aug. 28, 2009.
The Patriots and Redskins have met in the regular season nine times with the Redskins holding a 6-3 advantage. The Patriots earned their first-ever regular season win in Washington in the last regular season meeting between the two teams when the Patriots beat the Redskins, 34-27, on Dec. 11, 2011.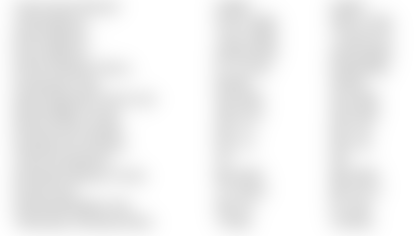 PRESEASON HISTORY
The Patriots are 45-37 (.539) in the preseason since Robert Kraft purchased the team in 1994. Prior to 1994, the Patriots were 60-96-1 (.385) in the preseason. New England enters this week's game with an all-time preseason mark of 105-133-1 (.441).
BILL BELICHICK IN THE PRESEASON
Bill Belichick has compiled an overall record of 42-35 (.545) in the preseason, including a 31-26 (.544) mark as Patriots head coach. Belichick's teams have been .500 or above in 16 of his 19 previous preseasons as a head coach in the NFL.
!Redskins RB Silas Redd was a 2009 U.S. Army All-American and Rivals. com Connecticut Player of the Year as a senior running back at King Low Heywood Thomas HS in Stamford, Conn., rushing for 1,924 yards and 25 touchdowns on only 137 carries (14.0 avg.).
Redskins LB Rob Jackson attended West Haven HS in New Haven, Conn., where he earned All-Area and All-State honors in 2003.
Redskins DL Chris Baker attended Windsor (Conn.) HS.
Redskins WR Nick Williams played for Connecticut from 2009-13.
Redskins assistant offensive line coach Shane Day served as quarterbacks coach at Connecticut from 2012-13.
WASHINGTON TIES
Patriots LB Jerod Mayo attended Kecoughtan HS in Hampton, Va., where he was a Prep Star All-American and 2003 Defensive Player of the Year in the Virginia Peninsula area.
Patriots head coach Bill Belichick attended Annapolis (Md.) HS and was inducted into the school's Hall of Fame.
Patriots CB Kyle Arrington was born in Accokeek, Md., and attended Gwynn Park HS in Brandywine, Md., where he earned second-team All-County honors during his senior year.
Patriots DB Tavon Wilson attended H.D. Woodson HS in Washington, D.C., where he was selected to the All-Metro first team and named District Player of the Year by The Washington Post.
Patriots LB James Anderson attended Deep Creek HS in Chesapeake, Va. and played four seasons at Virginia Tech.
Patriots DL Joe Vellano served as team captain and was an All-ACC first-team selection in 2011 and 2012 for the University of Maryland.
Patriots LS Danny Aiken played quarterback at Cave Spring HS in Roanoke, Va. and went on to long snap for four years at the University of Virginia.
Patriots DB Travis Hawkins earned All-State honors as a senior at Quince Orchard HS in Rockville, Md. and played two seasons at the University of Maryland before transferring to Delaware.
Washington S Brandon Meriweather Was a first round pick of the Patriots in 2007 and played three seasons with the Patriots from 2007 through 2010.
HOMETOWN TIES
!Patriots WR Josh Boyce and Redskins QB Robert Griffin III were high school teammates at Copperas Cove (Texas) HS in 2007, when Boyce was a junior and Griffin III a senior. The pair helped lead the Bulldawgs to a 13-2 record and runner-up finis
in the 2007 Class 4A Division I playoffs. In two starting seasons, Griffin III accounted for 5,518 yards of total offense and 73 touchdowns en route to earning first-team All-District 16-4A honors. Boyce totaled 42 receptions for 837 yards as a senior in 2008, earning honorable mention All-State honors.
Patriots LB James Anderson and Redskins CB DeAngelo Hall were teammates at Deep Creek HS in Chesapeake, Va. Anderson and Hall then both went on to play at Virginia Tech, where they were defensive teammates for three seasons (2001-03).
Patriots WR Brandon LaFell and Redskins LB Brian Orakpo played football and basketball together at Lamar HS in Houston, Texas.
FORMER NFL TEAMMATES
Patriots S Patrick Chung, Redskins DE Clifton Geathers and WR DeSean Jackson were teammates on the Philadelphia Eagles in 2013.
Patriots DL Tommy Kelly and Redskins CB DeAngelo Hall were defensive teammates on the Oakland Raiders in 2008.
Patriots tight ends coach Brian Daboll served as offensive coordinator for the Cleveland Browns in 2010, when Redskins QB Colt McCoy was drafted by the team.
Patriots DL Will Smith and Redskins CB Tracy Porter were defensive teammates on the New Orleans Saints from 2008-11.
Redskins defensive line coach Jacob Burney served in the same capacity on Patriots head coach Bill Belichick's staff while Belichick was head coach of the Cleveland Browns.
Patriots tight ends coach Brian Daboll (offensive coordinator, 2011), offensive line coach Dave DeGuglielmo (offensive line, 2009-11) and Redskins wide receivers coach Ike Hilliard (assistant wide receivers, 2011) coached together on the Miami Dolphins' staff.
FORMER COLLEGE TEAMMATES
Patriots CB Alfonzo Dennard and Redskins LB Will Compton were defensive teammates at Nebraska from 2008-11. Redskins RB Roy Helu, Jr. and TE Niles Paul also played for Nebraska from 2007-10.
Patriots DL Vince Wilfork and Redskins S Brandon Meriweather were defensive teammates at Miami (FL) in 2003, when they helped lead the Hurricanes to an Orange Bowl victory.
Patriots CB Darrelle Revis and Redskins OL Mike McGlynn were teammates at Pittsburgh from 2004-06.
Patriots RB Shane Vereen, Redskins WR DeSean Jackson and LS Nick Sundberg were teammates at California in 2007.
Patriots WR Matthew Slater, Redskins K Kai Forbath and TE Logan Paulsen were teammates at UCLA from 2006-07.
Patriots DT Sealver Siliga (2008-10), DL L.T. Tuipulotu (2009-13) and Redskins OL Tevita Stevens (2008-12) were teammates at Utah.
Patriots QB Ryan Mallett, DE Jake Bequette, TE D.J. Williams and Redskins K Zach Hocker were all members of the 2010 Arkansas Razorbacks.
Patriots LB Ja'Gared Davis, Redskins DB Richard Crawford and G Josh LeRibeus were teammates at Southern Methodist from 2009-11. Redskins WR Aldrick Robinson was also a teammate for the 2009-10 seasons.
Patriots TE Asa Watson and Redskins CB David Amerson were teammates at North Carolina St. from 2010-12.
Patriots T Jordan Devey and Redskins S Akeem Davis were teammates at Memphis from 2011-12.
Patriots DL Eathyn Manumaleuna and Redskins WR Cody Hoffman were teammates at BYU from 2010-13.
Patriots DB Nate Ebner and Redskins DL Doug Worthington were teammates at Ohio State in 2009.