FOXBOROUGH, Mass. – Kraft Sports + Entertainment and Anheuser-Busch today introduced a new ticketed premium space at Gillette Stadium. A long-standing sponsor of Gillette Stadium, the New England Patriots and New England Revolution, Anheuser-Busch has been a leader in fan engagement and celebratory moments for 21+ New England sports fans for decades. With today's announcement, Anheuser-Busch continues to provide Patriots and Revolution 21+ fans with the most unique experiences and connectivity to their favorite teams.
Kraft Sports + Entertainment and Anheuser-Busch collaborated to identify and build a celebratory indoor/outdoor hospitality space at Gillette Stadium. Opening in September 2023, Celebration Beer Hall will provide a unique field-level game day experience. Fans inside Celebration Beer Hall will have unprecedented access to watch Patriots and Revolution players as they walk from their locker room through the tunnel before accessing the game field.
Celebration Beer Hall will reside in the northeast corner of the field and guests will cheer on their favorite team from the private 2,000 square-foot outdoor patio or inside the 4,000 square-foot Beer Hall. Fans will be able to spend their entire game day at Celebration Beer Hall and are encouraged to "celly-brate" together before, during and after games. The 375 square-foot oval bar in the center of the room is sure to become a favorite gathering space when honoring gameday traditions. On non-event days, Celebration Beer Hall will be available to host social events for 200-300 guests.
"Bud Light, a truly iconic experiential brand, has been a long-standing and valued sponsor of ours," said Murray Kohl, vice president of sales, New England Patriots. "Their vision for Celebration Beer Hall was evident from the beginning and we know they are perfectly positioned to create the quintessential 'want-to-be' gathering place on gameday and non-gamedays alike."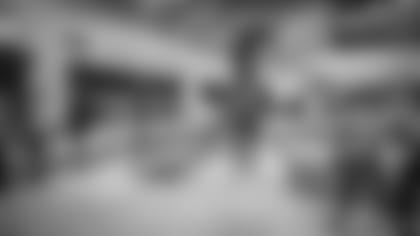 "We are thrilled to expand our sponsorship with the Patriots, Revolution and Gillette Stadium to create an immersive and experiential gameday Bud Light hospitality location that makes it even easier to enjoy the game," said Anheuser-Busch. "Celebration Beer Hall, with its unique view of the players pre-game walk-out and the proximity to the field of play, makes this space unlike any Bud Light activation space in the NFL and MLS."
Memberships to Celebration Beer Hall can be purchased for Patriots games on a season long basis, and on an individual game basis for Revolution matches and select Gillette Stadium special events. Memberships will feature all-inclusive food, Anheuser Busch products, preferred parking, giveaways and special guest appearances.
Construction on Celebration Beer Hall is scheduled for completion, along with the previously announced Gillette Stadium north side project, prior to the start of the 2023 NFL regular season.
Gillette Stadium, home to the New England Patriots and New England Revolution, is undergoing its most dramatic stadium improvements since opening in 2002. In addition to the Bud Light Celebration Beer Hall, the north side expansion project also features the largest outdoor stadium high-definition video board in the country - measuring 22,000 square feet, the 50,000 sq ft G-P Atrium, an entirely reimagined fan plaza leading into the stadium, a 21-story lighthouse with a 360-degree observation deck at the top, connectivity on all levels of the stadium, and enhanced fan amenities.
At Anheuser-Busch, our purpose is to create a future with more cheers. We are always looking to serve up new ways to meet life's moments, dream big to move our industry forward, and make a meaningful impact in the world. We hope to build a future that everyone can celebrate, and everyone can share. For more than 160 years, Anheuser-Busch has carried on a legacy of brewing great-tasting, high-quality beers that have satisfied beer drinkers for generations. Today, we own and operate more than 120 facilities, including breweries, wholesaler distribution centers, agricultural facilities and packaging plants, and have more than 19,000 colleagues across the United States. We are home to several of America's most loved beer brands, including Budweiser, Bud Light, Michelob ULTRA and Stella Artois, as well as a number of regional brands that provide beer drinkers with a choice of the best-tasting craft beers in the industry. From responsible drinking programs and emergency drinking water donations to industry-leading sustainability efforts, we are guided by our unwavering commitment to supporting the communities we call home. For more information, visit www.anheuser-busch.com or follow Anheuser-Busch on LinkedIn, Twitter, Facebookand Instagram.