Stephon Gilmore and Jordan Richards met more than 50 patients in Spaulding's main rehabilitation gym, where patients of all ages go daily. The medical there professionals aim to help people reach their maximum functional mobility.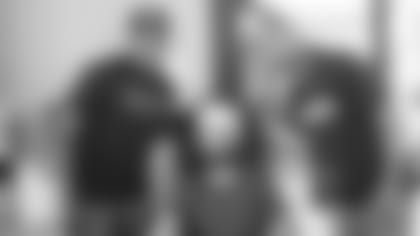 Among the patients was Henry Helme of Newport, R.I. After four weeks spent at Spaulding, Henry was finally leaving to go home that afternoon, and the time spent with Stephon and Jordan made the day even sweeter.
"This has been great. It's really meaningful. I didn't expect it all," Henry said. "I don't know what to say I'm at a loss for words."
While the patients, some of whom have been at Spaulding for weeks, were appreciative of the Patriots visit, they were not the only ones. Jordan and Stephon beamed as they signed photos and braces, talked football and took in the view of Boston Harbor with the patients.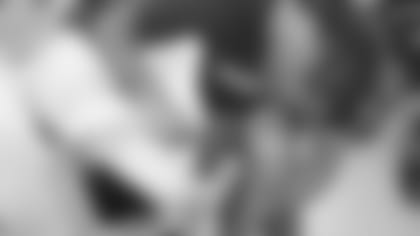 Jordan said he was struck by the positivity of the patients he met who were open and shared about their journeys with him.
"It's just humbling. It really is. It makes me appreciative, not of things that I have. That's not what it's about, but appreciative that there are people who have hearts like that, where they're able to still find joy in difficulty and trial," Jordan said. "That's something I'm trying to take away and apply that to my daily life."