Studio B inside Prince's estate, Paisley Park, is almost exactly the same as it was when he called the massive Chanhassen, Minn., property home. There are purple and red couches inside the recording booth, his legendary symbol emblazoned all around and a ping pong table set up on the other side of the glass.
On this particular day, the sound engineer sits behind the mixer as the artist warms up behind the microphone. "Raspberry Beret" starts blasting over the headphones and the artist leans in, tapping his left foot to keep rhythm and soulfully singing the Prince hit with passion that is typically reserved for long car rides.
Standing at the microphone in the studio of his icon is not a professional singer. It's Hall of Fame linebacker Andre Tippett.
"I can't pass up this opportunity to say I recorded in Prince's studio," Andre said with a grin. "Oh man, I'm excited."
The week leading up to Super Bowl LII, the Patriots are posted up at the Mall of America in the heart of Prince's home state and a short drive away from Paisley Park. The Patriots organization's resident all-star Prince fan jumped at the chance to tour the estate of an artist he loved from the first time he heard "Sexy Dancer" when he was in college at the University of Iowa.
"People used to look at me like 'How do you like that dude, man?' I said, 'Hey, to each his own. I don't care how he looks, his appearance -- that's just him being an artist. This dude is a freaking genius,'" Andre said. "In my own quirky way, I just stayed with him."
But Andre isn't just a fan. He is a massive fan who followed his career almost from the very beginning, seeing him on tour every chance he got. Andre even flew to Dallas on a whim for a New Year's Eve show when a radio station offered him last-minute tickets. That's the moment, he said, he realized he was a super fan.
Even through the years, his love for the music hasn't faded. The connection, he said, was immediate.
"I understood it. I understood everything that he was talking about," Andre said. "The things that he was doing, I mean, I was experiencing, I had done. I could relate to it. It just made sense."
Andre claims he turned friends, family and teammates onto Prince over the years, and when you bring up Prince's name in conversation, you walk away with at least three songs you've never heard of to look up.
So, yeah, he knows what he's talking about.
As the tour of Paisley Park begins, Andre listens intently to everything the tour guide says, but it becomes clear almost immediately that he could be leading the tour himself. In the first few minutes, however, there is one moment even Andre didn't see coming.
The atrium of Paisley Park is flooded with natural light. With large skylights, it's serene, and you can understand why it was one of the artist's favorite places in his home.
And with Prince's urn overlooking the floor of the atrium, it's his final resting place too.
"I was not ready for that," he said. "How emotional I was, that was unexpected."
While there is a moment of reflection, the rest of the tour is a celebration of the man, the artist and the revolutionary. No matter the exhibit -- the "Lovesexy" room, the "Purple Rain" room, the still-active live soundstage, where crews are setting up for a Justin Timberlake party that night -- Andre is dancing, singing and smiling, almost as if his body is incapable of doing anything else when Prince is singing.
In Prince's editing bay, the group is shown rarely seen clips, including a video the tour guide herself has only seen once before. It's 10 minutes of a his 2014 performance at Manchester Academy, and as the crowd sings along, it envelops the room. Andre sways with the rhythm, singing along as the crowd echoes Prince's "Something in the Water" back to him, like he was among the audience and not watching on a video four years after the fact.
At the end of the video, the tour guide turns to the group saying, "I have chills." Andre turns and says, "So do I."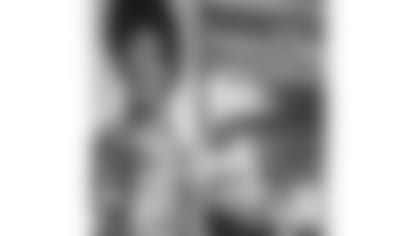 Minneapolis embraced Prince from the beginning of his career, and he embraced his hometown right back. Everyone has heard stories of Prince hosting last-minute parties that were open to the public. People would swarm to Paisley Park or a night club and wait for him to show up. Often, hours would tick by, and fans would leave, convinced he wouldn't show.
But when the crowd dwindled with just the dedicated believers sticking around, Prince would make his entrance, and if he was in the mood to play, he would sometimes jam out for the small audience for up to three hours.
"I would be one of those 20 people. I'm hanging until the last minute. I'm going to wait and see," Andre said.
You can believe him, too, because in 1992, he *was* one of those people. The last time the Super Bowl was in Minneapolis, Andre heard Prince would be performing at First Avenue, one his usual haunts, so he went and waited. And waited. And waited.
"They kept saying Prince was going to come, and I was like, 'Man, I don't want to stay out this late,' but I stayed. It was 1:30 a.m., 2 a.m., and Prince came through," Andre said. "He turned that place out."
The mystique, the aura of Prince, according to Andre, is what makes his music legendary. It transcends class, race and genre. It's for everyone, even NFL Hall of Famers.
"The music, man it's heavy. It's really cool because it covers so many aspects of his life. He gave that funk, that punk, that soul," Andre said. "Whatever you wanted, however you wanted to dig Prince, there's an album that will give you that."