What do you give to someone who has everything? How do you express gratitude to someone whose kindness was the highlight of your year?
These were the questions Ian Bonson asked himself throughout 2020. How could he show Robert Kraft just how much a chance run-in and a random act of generosity meant to him and his family?
The answer, it turns out, is a hand-crafted Lombardi trophy made of Mexican ironwood. It is a magnificent, one-of-a-kind piece that Ian felt could capture just how grateful he was for a December 2019 night.
Ian, who lives in Sonora, Mexico, flew out to Boston with his boss to visit his sister, Mariela Bonson-Goldman, and to see his beloved Patriots play at Gillette Stadium against Kansas City. Mariela had an idea to complete the trip by bringing Ian to the rumored favorite restaurant of Tom Brady and Robert Kraft in Brookline: La Morra.
As they're eating dinner, in walks Mr. Kraft.
Ian recognized the Patriots owner immediately and hesitated to introduce himself and ask for a photo.
"He was so nervous that I said to him, 'You know, what is the worst that can happen, that he says no? No, I don't want a picture with you," Mariela recalled. "If you are able to handle that, get up, and he got up."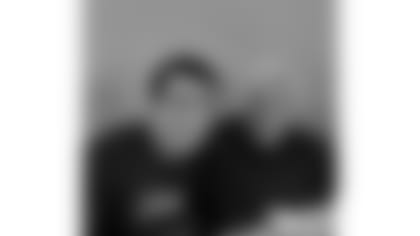 To Ian's surprise, Mr. Kraft was more than happy to take a picture with a dedicated fan who flew internationally just to catch a Patriots game. He offered Ian, his boss, Mariela and her husband tickets to the Patriots Hall of Fame while he was in town.
After they were done eating, Ian doubled back to Mr. Kraft's table to say thank you for the Patriots Hall of Fame tickets. They chatted again for a few minutes and then they were asked how long they'd be staying at the restaurant. Mr. Kraft had something he wanted to give them.
"A few minutes after we were asked to come over to his table again and Mr. Kraft tells us: 'These are my personal tickets,'" Ian remembered. "These are the best tickets that money can buy and I am giving them to you because you are a true fan.'"
Mariela said they were all in shock. She had never been to a Patriots game before and couldn't believe what had just happened.
"In the car, everybody was quiet, like this really happening. Everybody was looking at us at the restaurant, like what is going on here," Mariela said. "It was amazing."
Of course, Ian had bought two tickets for the game, and Mariela said he didn't hesitate to pay it forward.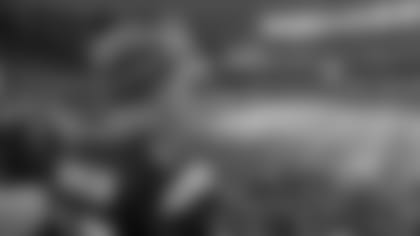 "My brother, he is such a generous person in general. He never forgot that experience. He paid more than $500 for his tickets. He gave those to a friend of his. He gave those tickets to them. He didn't charge them because he says if I get something for free, I'm going to give you this for free. It was like karma."
With that in mind, Ian was on a mission to thank Mr. Kraft. Not only for the tickets and the generosity, but with COVID looming, the game was a bright spot before a difficult year for Ian and Mariela, who live thousands of miles apart.
"What do we give here in Hermosillo? We give palo fierro (irontree) figures," Ian said. "Palo fierro is used a lot here; it's a hardwood that has a history with the local Seri tribe, so I thought I'd give him a Lombardi trophy made of palo fierro."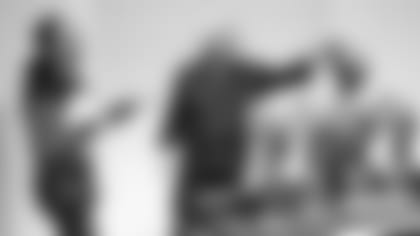 The 30-pound, 25-inch-tall trophy found its way from his hometown of Hermosillo to Mariela, a tall task. Then Mariela had to find a way to give it to Mr. Kraft, yet another feat. On June 23, Mariela was invited to Gillette Stadium to present her brother's gift to Mr. Kraft. They met in the trophy room and added the wooden Lombardi trophy to its six silver siblings.
"I'm very persistent and I don't give up. For us to see how friendly and open he was to receive my brother's gift, it was something that we will never forget," she said.
As if Mariela, Ian and their family needed another reason to be loyal Patriots fans, regardless of proximity to Foxborough, this exchange sealed the deal. For Ian, as a Patriots fan living in Mexico, he never imagined something like this would happen, and yet, his gift is sitting in the owner's office of his favorite team.
"Dare to dream, that things really happen," he said. "If I could go back in time, if they had asked me that this would happen, I would have laughed."