It's the fall of 1989. Steve Grogan, in his 15th season as the Patriots signal caller, is the venerated leader among a long list of quarterbacks. It includes names like Marc Wilson, Tony Eason and Doug Flutie. Even running back Mosi Tatupu, whose son Lofa Tatupu now plays for the Seahawks, has completed a 15-yard pass. The group is stacked and diverse. At practice, then-Head Coach Raymond Berry can't keep them all on the field outside of group drills, so there's always a cluster watching from the sideline. The veteran quarterback's three sons accompany him to practice, occasionally, to be around the guys their dad is mentoring.
"When I was younger, John Smith taught me how to play soccer and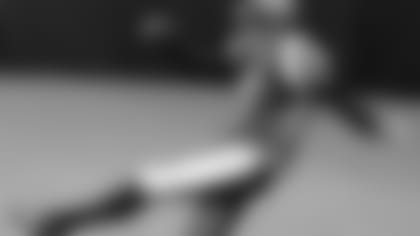 kick and stuff. Rich Camarillo and Jeff Feagles were punters that I messed around with. I more hung around my dad and all the quarterbacks, though," says Grogan's eldest son, Tyler Grogan. "I was so young. At that age I just wanted to play catch and run around."
Fast forward to the May 5 New England Surge away game against the Steubenville Stampede. Tyler, now 27, is split right. He loop motions to the left, around the quarterback, and takes off when the ball is snapped. Making his read on the defensive back in front of him, Grogan waits for the defender to commit inside, keying him to leave the post route. He breaks into a fade, gaining a step, but the pass is to his back shoulder. He turns, slamming into a defender, rolling his ankle, and bouncing off the boards (which are inbounds) before he reels the ball in for a 30-yard touchdown. The ankle is still stiff, but Grogan's been playing at a high level.
"I learned from the best about playing with pain, so even if it hurts, I'm going to try to do it," he says.
If you don't know much about the Surge or their league, the Continental Indoor Football League, you're not alone. This is the team's expansion year in the small, but competitive 7-on-7 league, which includes 14 teams in two divisions. Grogan was the MVP of their very first game, on March 24. The Surge play in the Atlantic Division, where they're currently ranked second with a record of 5-3. Moreover, they're on a four game winning streak, and are in position to make the playoffs. Only the top two teams from each division will go.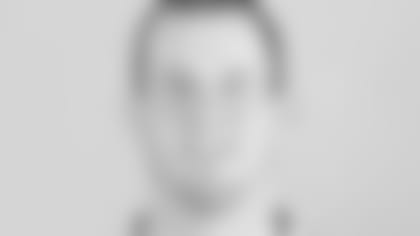 The young Grogan has been a major part of the team's success, with 31 receptions and seven touchdowns on the year. Recruited as a quarterback, (he says he's the "emergency backup") Grogan was a punter at Northeastern. His coach Roy Lucas Jr., who also owns the team, recently called the 6-foot-4-inch, 220-pound receiver "the surprise of all surprises."
But then, his athleticism should be no surprise at all given his dad's a Patriots Hall-of-Famer. The proud father respects his son's quality play and toughness, comparing him to a youngEd McCaffrey, but he never pressured his sons to play football.
"I told all three of my boys if they played it was great, if they didn't play that's great too," said Grogan recently. "Two of them didn't play football, and they're doing their own things. Tyler did. I'm proud of him and I'm happy for him, but if he stopped tomorrow, I wouldn't feel any differently. It's not important to me that he plays. If he does and it makes him happy, that's great for him, but that's not what's driving my love for him."
Grogan's other two son's, Tanner and Tate, are actively pursuing their own dreams. "I always wanted to play football," says Tyler. "My little brother (Tate) is a cadet at the Air Force Academy, and he wants to fly jets and stuff. My middle brother wanted to be an animal trainer, and now he's working for Sea World (in Florida) with Shamu and doing his thing. For me I think I got to spend a little more time at the stadium (as a boy). When I was eight- or nine-years-old, I was like, 'I want to try and play football.'"
It wasn't until college that Tyler considered playing receiver. Now, he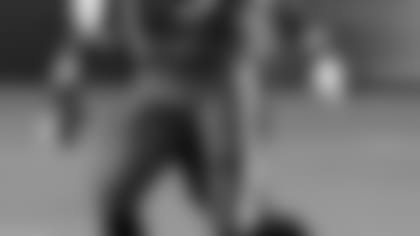 and his father agree that his height and vertical jumping ability are major assets on the small indoor field the Surge play on. He's also a major contributor on special teams. It's been 17 years since Steve retired from the NFL, and the roles of father and son have reversed, with the former Pats QB cheering from the sidelines.
"(My dad) will still throw a pointer here and there, but I think he's still trying to learn too. He's trying to learn more about this game. I'm finally able to show him a few things now, because (the CIFL) is so different."
The Surge are, for a lack of better terms, really surging right now, and if they can hold their place in the Atlantic Division through four more Saturday games and a bye, they'll be headed to the playoffs.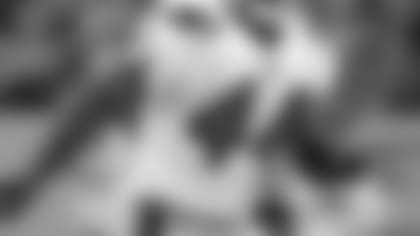 As he did years ago, Tyler is still learning from Patriots alums. Harold Shaw, who was a Patriots fullback from 1998 to 2000, plays both ways for the Surge, doubling as a linebacker.
"(Shaw) is a good kid," says the younger Grogan. "I remember his name when he was with the pats for a couple years. I watched him play on a couple Sundays. He's a very knowledgeable kid and has really helped some of the younger kids adapt to being considered a professional athlete."