Rob Gronkowski may be retired from the game of football, but he is still active when it comes to his commitments to the New England community.
On June 2, Gronk joined hundreds of people as they shaved their heads in solidarity with pediatric cancer patients at One Mission's annual Buzz Off event.
One Mission, a local nonprofit dedicated to helping kids get through pediatric cancer treatment, has hosted its annual Buzz Off for 10 years, and Gronk has been there nearly every step of the way. This is the ninth consecutive year Gronk has shaved his head for the cause.
"It's always my summer do, you know," Gronk said with a smile. "It makes it easy. You wake up, you go, you don't need to worry about it. I'm always looking smooth so I don't worry."
Gronk was not only there to shave his head, he helped buzz the heads of the day's top fundraisers. For many of the fundraisers, this event is personal. They raise money for friends and family who have fought bravely in a battle no one wants to take on or they were diagnosed with cancer themselves. It is a deeply emotional day, but for an instant, as Gronk picks up a razor, they smile and laugh as their hair falls to the ground.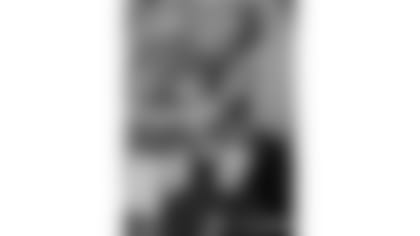 And as Gronk gets acclimated to retired life, he joked he has a new skill to add to his resume.
"I've been filling out a lot of job applications. That's a new one right there," he said. "I'm going to have one cut. It's going to be the buzz, the 'Gronk Buzz' I'll probably call it."
Though he laughed at the suggestion of his own barber shop, Gronk is serious when it comes to his volunteering, even with his NFL days behind him.
"I'm invested in this. It's great to continue this, great to continue to giving back. Just because I'm not playing doesn't mean you can't give back or anything. You keep on continuing it, more actually. Getting out and helping kids out and being a part of it and supportive."
You can check out more photos from One Missions' 10th Buzz Off in the gallery below.
Recently retired Patriots tight end Rob Gronkowski continued the great work he does off the field, getting his head shaved, and shaving the heads of others, during the 10th annual One Mission Buzz Off for Kids with Cancer event at Gillette Stadium on Sunday, June 2, 2019. This is the 9th year Gronkowski has participated in the charity event, which raises thousands of dollars each year to tackle pediatric cancer.