For three very special guests at Gillette Stadium, Saturday was a dream come true before they even arrived in Foxborough. Only after their day with the New England Patriots and Make a Wish -- Massachusetts and Rhode Island was over would they be able to process what had happened. 
Trevor Stevens, Jordyn Summerlin and Boston Taylor all shared a common wish of meeting Rob Gronkowski. They all had their individual reasons, but for all of them Gronk represented more than a game, and he did not let them down.
Gronk met Trevor, Jordyn and Boston on the field Saturday afternoon. They hugged, took photos and talked about Arizona college football allegiances, and then he sweetened the deal by bringing some teammates along.
Okay, so it wasn't just a few teammates. It was almost the entire team.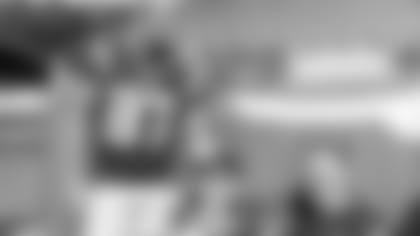 The Trevor, Jordyn, Boston and their families walked onto the field just as the Patriots were wrapping up their annual team photo, and the guys stuck around to help Gronk welcome the group. Bill Belichick smiled for photos.  Phillip Dorsett taught new handshakes. And Marcus Cannon made a connection with Boston, who is just 6. Boston was diagnosed with non-Hodgkin's lymphoma, the same cancer Marcus battled.
https://www.facebook.com/newenglandpatriots/videos/10155897986832372/
While it was more than the families expected, it meant more than just selfies and autographs. It was a day to be present and just enjoy. 
"[Today] means a lot. You don't have to worry about what's going to happen later on in life," Jordyn said. "It means a lot that they took the time to do this."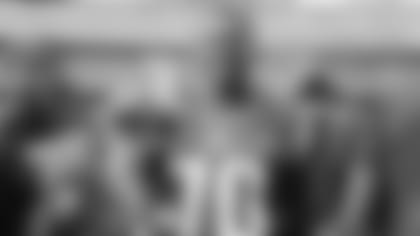 Before the families were surprised on the field, they got a tour of the stadium, gift bags and a look at the Patriots trophy room -- with a special visit from Robert Kraft. 
The group crowded around the trophies as Mr. Kraft explained what each one meant to the organization. When he got to the trophy from Super Bowl LI, he reflected on the comeback that, by all accounts, was nearly impossible.
"We had a 96 percent chance to lose," Mr. Kraft said. "That means you never give up."
And that too means something beyond a football game. 
To see more photos from the Make a Wish visit, check out the gallery below.
FULL GALLERY
Three kids and their families came to Gillette Stadium to meet Rob Gronkowski on Saturday with Make a Wish Massachusetts and Rhode Island, but the day turned into so much more.