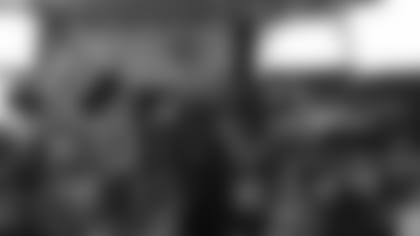 These are examples of the growing popularity of the New England Patriots in Germany, where they are the number two NFL team. In a similar way the fan base is expanding, with more and more fan clubs and activities in Germany.
This week we want to highlight the New Berlin Patriots, a registered fan club in Germany's capital. Led by their founder, Dirk Salfemeier, this club regularly organizes activities around the Patriot games and brings like-minded fans together far from Foxborough.
Last Sunday night (local time) they gathered again in Berlin's Tipperary to watch the Patriots beat the Browns and to celebrate Tom Brady's come back. It was a great feast and the Patriots did their job!
The biggest hope for the German fan base is a game on German soil, ideally with the Patriots, of course. Let's see if this can turn into reality. We keep our fingers crossed. And a big THANK YOU to our devoted German speaking fans!