The Patriots defense was driving down a bumpy road in a title-contending 2011 season when head coach Bill Belichick made a significant change.
The Patriots high-powered offense with quarterback Tom Brady led the Pats all the way to the Super Bowl with a 13-3 record in the regular season despite a pass defense that ranked 31st in the NFL, allowing 282 passing yards per game and a league-high 80 explosive passing plays over 20 yards. New England had significant injuries in the secondary, even leading to Julian Edelman and Matthew Slater playing roles as defensive backs during the regular season.
However, the pass defense struggled even when fully healthy, including an up-and-down second season for cornerback Devin McCourty. After weighing all the factors, the coaching staff began to slowly transition McCourty to free safety, where the goal was for him to settle down the backend and keep the top on the defense. The rest, with McCourty now a lock for the Patriots Hall of Fame as a three-time Super Bowl champ, is history.
"When I first moved, the big thing was get the 'F' back," McCourty told Patriots.com. "That was the slogan in the room because it was about not giving up big plays, being deep as the deepest. So when I first moved, that's all I was saying. I was deep as heck, making sure no one got behind me."
McCourty's position switch began in the final four games of the 2011 season. Belichick moved one of his best defensive backs to free safety to put a stopper in a leaky pass defense, but the transition eventually became permanent. First, it was part-time in the 2012 season, and then McCourty switched full-time to playing center field in 2013.
With the future red jacket becoming a Pro Bowl-caliber safety, the Patriots leaned into having a rangy center fielder with an extremely high football IQ. By 2016, the Patriots were in a single-high defensive structure on 67.4 percent of their passing plays, one of the league's highest rates, largely because the coaches trusted McCourty to limit big plays.
"From there, in 2013, I remember being in training camp, Bill [Belichick] coming up to me to tell me, hey, we want you to be aggressive. We want you to take some chances. We want you to start to see things, get a feel for the position, and do things that maybe other people can't do but that you can do because of your skill set. I was like, man, this is awesome."
"Then, he ended with, take a chance. As long as you're 90 percent right, we'll always be happy with it. I remember sitting there saying that's not taking a chance because knowing you'll be 90% right is batting a high average. But that, for me, was the evolution of playing that position going forward. Ultimately, our defense turned into a single-high strictly, and kind of taking command back there from that standpoint," McCourty continued.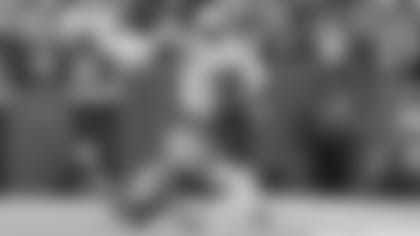 Although transitioning McCourty to safety worked out extremely well for both team and player, now the Patriots have to fill the giant-sized shoes left behind by his decision to retire from professional football after 13 seasons. As Belichick broke down at McCourty's retirement ceremony, the Pats longtime defensive back was a rare breed, something Belichick discovered when a young D-Mac broke down the entire Rutgers defense from the defensive front to the secondary during a pre-draft visit before the 2010 NFL Draft.
"When we got into the film, I got blown away. Coach [Greg] Schiano told me that Devin was really smart, could run the defense, and knew what everybody was doing. I've heard that before, so I was like, we'll see," Belichick began. "I started asking him a few questions about the secondary. What's this coverage, who does this, who does that? If this guy goes in motion, what's the call? He went through all that pretty good. So I thought I'd ramp it up a little here and started asking him about the linebackers. What were they keying on this? What are they doing on that? He knocks that out, too."
"So then I figured I'm going to embarrass him a little bit here. Let's start talking about the defensive line. One of the classic things everyone calls is a stunt where the tackle and the end go inside, and the corner comes. It's called a pirate stunt. It's pretty universal," Belichick continued. "I said, what's this called, Devin? Let me guess, it's called a 'pirate,' and he goes, no, it's actually 'buck' because everybody knows what a pirate is, so we call it a buck. He knocks out the whole defensive line, too."
"I had never had an interview like this. I was completely stunned that he knew as much as he did about the entire Rutgers defense," Belichick concluded.
The Patriots aren't just replacing a good player and team leader without McCourty patrolling the deep part of the field this season. They're replacing the quarterback of their defense, and that will take multiple steps to find a new way of doing things for a different safety group.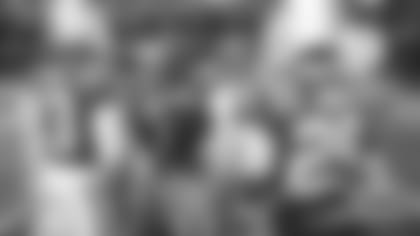 WHAT ARE THE KEYS TO PLAYING FREE SAFETY FOR BELICHICK?
After reminiscing about his football journey as a young Patriot, McCourty shared the key do's and don'ts to playing the center field role in New England's defense.
First, McCourty reiterated the "get the 'F' back" mantra. Being as deep as the deepest was a must-do for starters. Then, it was all about quarterbacking the entire defense by ensuring that all three levels were in the same play call and then sure tackling as the last line of defense.
"Any time there was a problem, I don't care where the breakdown happens. He [Belichick] was going to whoever the top communicator was at safety. A lot of times when it was me and Chung, it was both of us he would curse out," McCourty said. "Right up there with not letting anyone behind you was communication. If you're wrong as a communicator at safety, and we're all wrong, then we are all right. But if you're not loud enough, or you take too long, and one side of the defense is playing this coverage and the other side's playing that coverage or the linebackers think it's this call that you think is that call, we'll never be good."
"You're the last line. You can see everybody in front of you. He would tell us, I don't care if you need to run out of the middle and run down to the linebacker depth and run back. You need to make sure everybody is on the same page."
For the current group, the message going around the locker room is to over-communicate with new voices making the calls from the safety level.
Based on training camp and preseason, the Patriots will rely on veteran safeties Kyle Dugger, Adrian Phillips, and Jabrill Peppers to replace McCourty, while DB Jalen Mills is also transitioning to more middle-of-the-field roles, and third-round rookie Marte Mapu could be in the mix. In his first two seasons with the team, Mills primarily played outside corner, but he spent the summer covering tight ends, playing in the box, and occasionally rotating into the deep part of the field.
"I'm definitely more comfortable there," Mills said. "I've done it before. I've done it at a high level before in this league. The biggest difference now from playing corner to safety is the communication aspect. Having to line guys up here and there, check different plays here and there based on formations, and based on checks within the call. At corner, you get the call from the safety or the linebacker, and you line up and play whatever they tell you."
"You get to be a little more aggressive, a little more physical. Then, like I said, with the safety position, you can put guys in a position to make plays, not only yourself but other guys as well, with certain checks and things like that," Mills added.
Given that McCourty was the primary defensive signal-caller a year ago, the entire secondary emphasized the communication aspect in training camp.
"It falls on all of us. We all know how to do it. It's just about doing it every play. As long as we can get everybody on the same [page], that's half the battle. That's our main goal. Let everybody know what we are in, be loud, be definitive. Just go out there, and let's play fast," Peppers told Patriots.com in the Patriots locker room at Gillette Stadium.
Dugger then added, "It's definitely been a group thing. You don't replace a player like [McCourty]. It's definitely been a group effort of just keeping the communication at a high level. Make sure that we are always seeing what the other safeties are doing. Really the biggest thing is to make sure to over-communicate, especially for myself. Just try to over-communicate even when it seems unnecessary."
For players like Dugger, McCourty said simple reminders via pre-snap communication of his role and where he is on a given play will go a long way.
"I would tell him he's similar to [Patrick] Chung because they're so athletic. The reminder of where you are at each play because Dugg is probably going to play linebacker a little bit in their defense, deep safety, strong safety, off the edge at times, like he's always gonna have to constantly remind himself of alright, I'm here, alright, I'm in this spot because each spot has little different things that you can do or you can't do."
"As a group, they're gonna have to help each other because that's what we used to do. I used to always remind Chung, like, hey, man, you're at our money position now. You're at money, you're at money. And then [Duron Harmon] would come in, and I was usually free safety, but when he came in, he was at free safety. He'd be like Dev, you're strong, you're strong, remember. They're going to need to constantly remind each other," McCourty said.
Along with communication and being deep as the deepest, McCourty's final element to a three-step free safety checklist is being a great open-field tackler. As the last line of defense, it's on the deep safety to tackle ball carriers before big plays turn into six points for the offense.
"Tackling, whether it was open field tackling with the running back coming out, or the thing that he hated the most was guys catching a pass, and you go in for the ball, and the guy catches the ball in front of you. That would send him haywire. He's cursed me out plenty of times with the sarcasm of, 'Devin if you don't do this, who else, like who else is behind you?' He would give you that, and you'd sit there like, yeah, we know, coach, we get it."
New England's current safety group is talented and has good depth, but their primary options have mostly played closer to the line of scrimmage as physical, downhill defenders. As a deep safety, it's a different ball game back there, and that'll be an adjustment.
"Being a little more patient back there, especially if something breaks. Just make the tackle, don't go for the big hit, but in my rookie year, I had a lot of experience and learned from a lot of mistakes playing in the deep part of the field. It definitely helped me with my understanding of the angles and reading the quarterback's front tip. It was just things to brush up on a bit. Other than that, just staying patient and trusting what I see," Peppers explained.
The Patriots have the personnel to make this as close to a seamless transition as possible. Now, according to McCourty, it's about finding a rhythm.
PUTTING THE PUZZLE PIECES TOGETHER
Although he spent his last few seasons playing with the present-day safety group, McCourty routinely referenced longtime teammates Patrick Chung and Duron Harmon.
The trio overlapped in the Patriots secondary for six seasons and won three Super Bowl championships together, so it's not surprising that McCourty groups himself with two other key figures in New England's defense during dynasty 2.0. According to McCourty, the trio also had the advantage of having complementary skill sets to work off each other.
"One of the balancing things for those guys will be, alright, how can we allow each other to all be productive and not always go to our strong suit because our group got to always go to our strong suit when the game was on the line because our strong suits were all different."
"I think it helped us because we were all really close. We talked about those things. Those guys will start to have to grow that bond that they enjoy seeing one guy do something even though they know they could do it, but it's how the position works. So I'm interested to see how they fit and put those puzzle pieces together," McCourty opined.
With the 12-time team captain manning the middle, the current Pats safeties logged most of their snaps in the box, playing strong safety roles, covering the slot, or guarding tight ends. Over the summer, we saw a significant rotation where several defensive backs got reps playing in the deep middle. Yes, disguising coverages can be an advantage by confusing opposing quarterbacks, but eventually, players need to settle into defined roles in key situations.
"I think when they come into the game, they'll go left and right. Whatever guy is supposed to be down, if it's down right, the guy on the right will go down. If it's down on the left, the guy on the left, so you won't really know who's who. For us, for a long time with me, P-Chung, and Duron, we could all do different things, but we all had glaring strengths. So now they'll have to figure out what are we going to do here? Who's going to do this?" McCourty explained.
As we turn the page to the regular season, it's anyone's guess where everyone's roles will be once the games start to count. But, as with everything in a Belichick defense, there will certainly be a method to the madness that the group will settle on during the season.
For now, the name of the game will be disguise and disguise some more, hiding who is going to end up where when the ball is snapped to play mind games with opponents.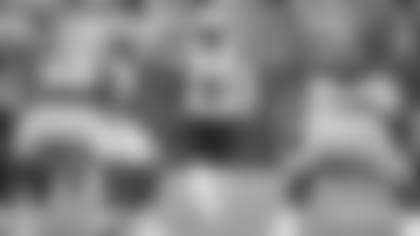 ADVICE FROM D-MAC TO THE HEIR APPARENTS
Before wrapping up the conversation, McCourty had some advice for his former teammates on how to fill his shoes in the Patriots defense.
McCourty jokingly said that he hasn't had many in-depth conversations with his former teammates yet because most of them spent the entire preseason "standing on the sidelines."
The longtime Pats safety said that he reached out to Mills following his standout performance in the preseason to say, "man, I was watching the game like you were active. You were everywhere," but McCourty tried to share his wisdom with the group in his final season.
"Those guys know exactly what I would tell them because that's all we did last year. I'm always an open book. I would always tell guys what I was looking at, what I was doing, and I would tell them to play to their strengths. None of those guys are gonna play like me because we all have different skill sets. I came from playing corner and ran a 4.3. I used that to my advantage. That was my strength."
"I never had what [Peppers] had. Pep shoots out of his hips, and he's probably one of the most explosive guys I've seen play football, and he has to be able to use that. Great speed, he's able to go sideline to sideline, but he's also way more aggressive than me, McCourty said. "I would tell him when you're in the middle, the same thing I used to tell [Adrian Phillips]: you have the smarts, and you know what's coming. But you have to know now where you're at. Like if you know a slant is coming when you're down at strong safety, you can jump that slant. When you're at free safety, you can't jump that slant because the quarterback holds the ball as somebody picks up an extra block, it's your job to be in the middle."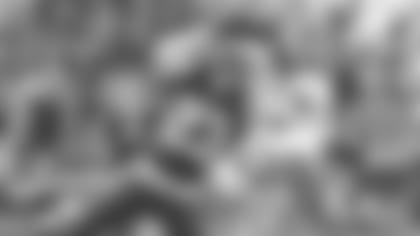 Although he was very complimentary of all the Pats safeties on this year's roster, McCourty marveled at fourth-year safety Kyle Dugger's versatility and athleticism. Dugger, a 2020 second-round draft choice coming into his own as an impact playmaker in the defense, has the potential to be a dominant player as one of the NFL's best safeties.
"The thing that I would tell Dugger is to play wherever he's at. He, to me, has the most kind of skill sets to be deep, to be short. He's just a different breed of athlete of everything he can do on the field."
Veteran safety Adrian Phillips acknowledged McCourty's perspective that the Patriots defensive backs have to play to strengths.
"I wouldn't necessarily say that it's tweaking the coverage or tweaking our scheme. It's more so understanding your strengths as a player. So, with Dev, his whole career, he ran a low 4.3 (40-yard dash) so he could play things a certain way."
"He could sit on certain routes and play them a certain way. For other guys who might not be as fast as him, you might have to be more detailed with your reads and more detailed with your pedaling where you line up on the field. With Dev, he could line up pretty much in the middle of the field and get sideline to sideline," Phillips said.
The Patriots are already in a transition period as they attempt to rebuild into a Super Bowl contender in the post-Brady era by returning to postseason play in the 2023 season.
Although replacing the greatest quarterback of all time is a different kind of challenge, they'll now need to replace the quarterback of their defense, who is a franchise legend in his own right.
DISCLAIMER: The views and thoughts expressed in this article are those of the writer and don't necessarily reflect those of the organization. Read Full Disclaimer