UPDATE! In an email this morning to FiOS customers, Verizon said it and Cox Media Group reached an agreement to renew the contract allowing Verizon to carry Cox Media's programming on FOX channels in the greater Boston market. ALSO: At the 7PM ET deadline set by CBS to agree to terms with DISH to carry its channels, the company released a brief statement that reads: CBS remains on the air with Dish while negotiations progress into the evening. Failure to reach an agreement could cost Dish customers the NFL on CBS this weekend.
NFL fans need to face the stark reality that retransmission disputes between TV stations and the services providers (cable companies, satellite operators and telephone companies) that deliver their content to the masses are increasingly blacking out live sports for extended periods - and plan accordingly.
This was the upsetting case over a week ago when Verizon and the Cox-owned FOX 25 channel in the greater Boston area couldn't agree on a price to carry the programming on its FiOS TV service. The channel went dark depriving fans of FOX's NFL game on Thanksgiving Day and this past Sunday.
Disrupting couch-bound football fans didn't sit well with NFL fan in greater Boston on Thanksgiving. These viewers were forced to move to venues with Comcast and other cable TV providers' TV service to see the Eagles-Cowboys game and postgame as well as the Steelers-Saints & Atlanta-New Orleans games on Sunday. An estimated 400,000 FiOS subscribers in Boston and Rhode Island were affected.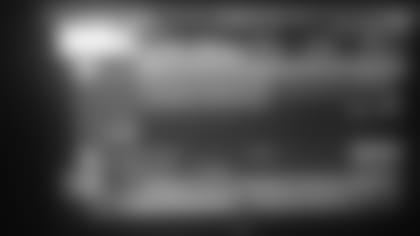 This dispute threatens to reach a second weekend of NFL games. CBS has told DISH Networks to strike a deal or its 14 million subscribers will lose its channels at 7 P.M. EST Thursday. Just two days ago, the satellite TV provider received a short-term extension with Comcast-owned NBC. The cable company owns Comcast SportsNet which owns regional sports networks (RSN) in several big cities.
Angry fans don't want to hear or read dueling company press statements. Many however vented their frustrations on a number of websites Comcast-created in specific markets. We've seen the ads, tickers and websites urging you to call your provider so you don't lose one or many channels. This time, it was Verizon with FiOS. Disputes with other pro sports, as well as college football conferences (regional sports networks) are also common.
Disputes over carriage fees have intensified in recent years with the fan caught smack in the middle to the point where Dodgers fans this year that didn't have Time Warner Cable service (70%), could not watch the playoff team's regular season game until the final week in the L.A. TV market. This situation STILL hasn't been resolved.
Carriage wars upset subscribers far more when the content not shown is live (and local) pro sports. Though the games missed around Boston were largely NFC matchups and did not include the Patriots-Green Bay matchup Sunday afternoon, plenty football fans were plenty angry – especially on Thanksgiving. NFL games are and have been an integral part of the holiday for decades.
Whether or not the FiOS –Cox/FOX carriage dispute ends soon, NFL fans have to prepare for these situations in advance. Because the NFL is primarily on broadcast TV, there are better options than say in L.A, with the Dodgers mess. It only takes one big-city local TV station to knockout NFL games for most of a major market for a service provider.
There's hope for those that find themselves caught in a carriage dispute, but that depends on the extent to which you plan in advance for such annoying situations. Here's a list of things to consider – a survivor's guide – for NFL fans who want their NFL TV.
Second Language Channels. What NFL-carrying channel is out? For example, when Verizon FiOS customers lost FOX 25 in Boston last week, some were savvy enough to located Fox Deportes, the company's Spanish-language channel and watched the game with the mute on or off. Many networks have multiple channels, one of which is a second-language option. Check to see if your programming package contains them.
NFL Mobile. If you are a Verizon Wireless subscriber, you can pay $4.99 per month for the NFL Mobile app for your smartphone. Primetime (Sunday Night Football, Monday Night Football and Thursday Night Football -and local games on Sunday - are streamed to the devices live. Verizon Wireless' More Everything subscribers get the app free. It's not the same experience as a big screen TV, but it's an option.
For those streaming NFL games to smartphones with the app, Verizon recommends the More Everything package, which includes unlimited data (and talk and text) across 6 lines for about $110 a month. Unlimited works well as NFL games, without pre- and post-game frills run a minimum of three hours.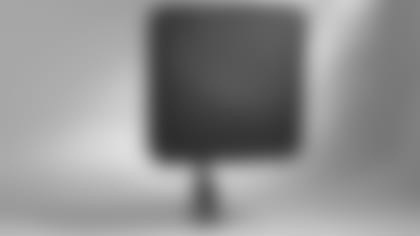 HD TV Antennas. Just as your prepare for winter weather and power outages with flashlight and candles, grabbing a HD TV antenna at your local retail outlet is a smart move. The TV-top units cost around $20-$30 depending on how strong a signal you get from the broadcast networks that the NFL uses. There are indoor and outdoor HD antenna options.
NFL RedZone. For those that can get by seeing chunks of otherwise unavailable games, check your TV package to see if you receive NFL RedZone. It, as the name implies, shows drives once a team gets close to scoring, provides score updates and highlights, and often stays with games when the teams are outside the red zone. In Boston this past Sunday, those without Fox could see plenty of the Steelers-Saints game on the channel, more so than normal as there were only two 4:30pm games on the schedule.
Sports Bar/Grille. If you are ok with switching venues to watch games, there are gazillion entertainment facilities that show both local and other game matchups. A loss of a TV service provider typically doesn't cripple them as they use a landline TV provider and a (satellite) DIRECTV NFL Sunday Ticket provider for "disaster" planning. You will end up spending money on food and beverages over the three-hour game span and vie for good seats that you had at home. Visiting an undisrupted friend to watch the game might be cheaper.
NFL Game Rewind. I know, waiting until after the game you want to watch has concluded to view it yourself is less than optimal, but it is an option. NFL Game Rewind lets you watch abridged versions of games, with plenty of unique frills.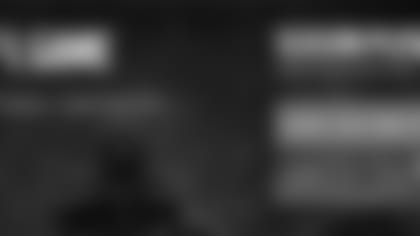 ](https://gamerewind.nfl.com/nflgr/secure/packages?wl=NE&team=NE&nlrefer=NE&icampaign=PJGRschedule_NE&cvosrc=Affiliate.NE.GRPJSCHEDULE&affiliateId=75632&clickId=1126411949&affiliateCustomId=) If you can wait longer – you will most likely know the outcome – NFL Network runs 30-minute Game Rewinds on its channel throughout the week. You won't miss anything important game content-wise and you will save about 2.5 hours. Again, it's an option.
Attend the Game. And there's always the go-to-the-game option for those that want the in-person experience and don't mind buying tickets. This may seem a bit much, but think of the Dodger's fans that missed all but the final six games of the regular season if they didn't have a pay-TV subscription to Time Warner Cable or a few small providers.
This dispute is STILL not over and the MLB regular season is 6 months long so, at some point, you have to do advance planning. Carriage disputes are disruptive at the very least for sports fans. The MLB and its teams have a different TV strategy than the NFL, and it doesn't center around over-the-air broadcasts.
NFL Sunday Ticket. If you follow a non-local team and don't already have NFL Sunday Ticket from DIRECTV (it provides out-of-market games), you could sign up for the service and buy Sunday Ticket, as there's no guarantee that your far-flung team's games will be shown locally more than a handful of times at most.
This is an expensive option since because, for now, it means installing a satellite dish (if you havd clear line of sight to the bird in the sky) and a receiver along with the base service and the Sunday Ticket package.
Though there are viable options that don't break the bank for carriage disputes that impact live NFL games and the pre- and post-matchup frills, there are some limitations to be aware of.
The NFL Mobile app lets your stream games live to most smartphones, but it can't be used in conjunction with bigger-screen devices such as laptops and TVs or with connected devices such as gaming consoles, and connected devices such as Apple TV, Roku etc.
And if you don't have, or want to switch to, Verizon Wireless for mobile service and its commitments, you lose an option.
"Wait til next year," is not a cry NFL fans want to hear whether it's about their underwhelming local team or the prospect of more options for dealing with game losses associated with intensifying carriage disputes.
However, 2015 could see AT&T offer NFL Sunday Ticket to its roughly 100 million wireless subscribers as promised, and perhaps it U-verse TV customers as well, if its acquisition of DIRECTV is approved.
Also, DIRECTV could extend its online streaming of live NFL games to those without its satellite service beyond select consumers in three cities and in 10 U.S. colleges and universities. Either would be well-received with NFL fans.
There are no two ways about it. Losing the content you pay an often high price for stinks at best. You're caught in the middle and all but powerless to impact the dispute. Sure, politicians get involved as was the case with the mayor of L.A. and the Dodgers mess and State Senator Ed Markey with the Massachusetts situation.
But with the price of live sports content continuing to increase, resulting in more frequent and disruptive disputes over retransmission charges, thing could get much worse. It's best to do like a Boy Scout and "Be Prepared" than have to scramble, or worse, when hit with channel (and NFL game) loss.
With TV service providers looking to grow (into media conglomerates) through mega-mergers, some which have already been approved, new options might be negated by longer and more bitter disputes that affect NFL fans for longer.
So, stay calm and plan on. (And feel free to share your work-arounds).
Bob Wallace is a technology journalist with over 30 years of experience explaining how new services, apps, consumer electronic devices and video sources are reshaping the world of communications as we know it. Wallace has specific expertise in explaining how and why advances in technology, media and entertainment redefine the way football fans interact with the league, teams, players and each other. He's the Founder of Fast Forward Thinking LLC.