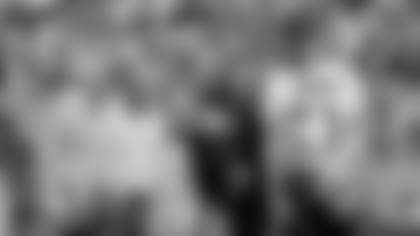 On Monday, we had Robert and Jonathan Kraft along with Bill Belichick and Tom Brady attend opening day for the Red Sox. With all 4 trophies in hand, they took the field in front of a roaring crowd. Tom showed us why he should just stick to throwing footballs, and hang up any MLB playing intentions.
With the draft around the corner, draft prospect analyses has been in full swing here on Patriots.com. Monday we covered the wide receiver postion where we took a look at the top prospect **Kevin White** of West Virgina. Central Florida's Breshad Perriman, and Arizona State's **Jaelen Strong** highlight the wide receiver position as potential Patriots.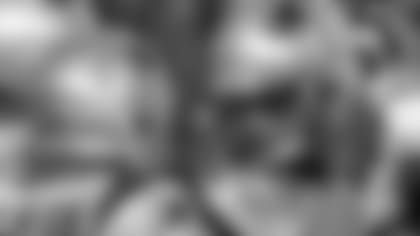 Tuesday was relatively quiet as most of the headlines were covering the Patriots presence at the Red Sox home opener.
ESPN.com wrote a nice piece on Julian Edelman and how he idolized Tom Brady growing up. Little did he know they would be great friends years later. The full story can be **found here**.
Wednesday Patriots.com broke down the top tight ends heading into theis year's draft. A few positions this year are deep with talent, and the tight end position isnt one of them. Not one tight end is predicted to be snagged in the first round. **Maxx Williams** of Minnesota, and Florida State's **Nick O'Leary** lead the tight end prospects predicted to go in the later rounds.
Interesting to note, Bill Belichick has drafted 12 tight ends in the 15 years he has been leading the Patriots. It is safe to say drafting a tight end is not on the top of Bill's priority list. Irreplaceable Gronkowski, former Buffalo Bill Scott Chandler, Tim Wright, and Michael Hoomanawanui round out the Patriots dynamic tight end postion for 2015.
https://www.facebook.com/newenglandpatriots/posts/10153257609532372:0
On Thursday, Bill Belichick turned 63 and Briana Palma gave Patriots fans **63 things we love about Coach Belichick**. Also on Thursday was the 15 year anniversary of the Patriots drafting Tom Brady. What a coincidence,Tom Brady drafted on Bill Belichick's birthday. Who knew what they would accomplish 15 years together. Andy Hart dug deep in the Patriots archives and provided a great interview of Bill Belichick immediatley after drafting Tom Brady 15 years ago.
Later Thursday, the 20 person nomination committee selected Raymond Clayborn, Leon Gray and Willie McGinest as the 2015 Hall of Fame finalists. Be sure to vote for the nominee who is the most deserving of hall of fame honors **here**.
On Friday, we broke down the offensive line draft prospects. The past few years had offensive takles going in the top 10 or even the top 5 picks in the draft. There are a few prospects this year that are first round worthy, but probably wont be selected in the top 10.
As the 2015 NFL Draft approaches, Patriots.com has collected what the top 'experts' are predicting the Patriots will do in the first round come draft weekend. We will be updating this feature regularly to reflect changes in any of the mock drafts represented. **Click here** to view our mock draft tracker.