As the National Football League begins it's slow, almost tortuous turn toward the spring and summer months, fans are left with thoughts and opinions on how to best re-tool – or in some cases, rebuild – their favorite teams in time for kickoff next September.
Outside of Tom Brady, is there any New England Patriot player more talked about...or more worried about, depending on your point of view...than Darrelle Revis?
The Patriots signed Revis to a two-year, $32 million contract last March, with the deal containing a team option for the second year – which of course, is next season. With a $20 million option for 2015 hanging in the balance, the prevailing wisdom has New England working on a renegotiated deal for Revis, perhaps unwilling to cough up the $20 million on his current deal he would be due if the Patriots decide to keep him around.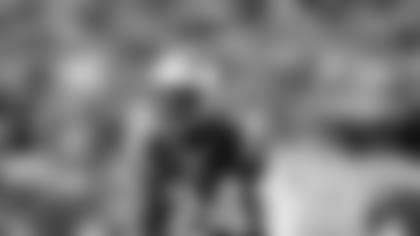 They do want to keep him around, don't they?
If the Patriots had designs on employing Revis for the 2014 season only, it's doubtful they would have added the option year to Revis' contract. There might not have been much incentive for him to come to New England over, say, New York. But the opportunity to win a Super Bowl championship was what sold him on Foxboro – something that Revis has acknowledged – and now that the title has been realized, what's next? Another run at another ring, with perhaps another big payday on the way...or another relocation for Revis Island? He has been one of the highest paid players (on paper) in the league for much of his career, as the former holder of a six-year, $96 million deal with Tampa Bay and a four-year, $46 million contract with the Jets.
Fame, he has. If it's fortune he's after, Revis might not find his treasure in New England.
If history has taught us anything about the Bill Belichick Patriots, it's that an eye is always cast toward the future. Somewhat maddeningly, the future often seems to hold the priority over present day opportunities for the football team...but with four Lombardi trophies to show for the 15 years that Belichick has run the show, it's hard to argue with the current formula. The Patriots work toward relevancy and competitiveness every year, every season, and make the moves that Coach Belichick says are always "in the best interest of the football team."
So if we're to believe 2015 won't be any different than this past year...or others before it...logic might tell us the Patriots knew exactly what they were doing when offering Darrelle Revis a two-year deal, with no actual designs on paying off on an expensive, $20 million option for Year Two. We don't know for certain if that's the case here, but let's just say the thought flies in the face of history. Players like Richard Seymour, Asante Samuel, Lawyer Milloy and even Ty Law left Foxboro before they were through with the game, largely because their salary structure had exceeded what the team believed they were worth – and they all had varying degrees of success after departing.
But Revis is different, isn't he? He's still a game-changer, a difference-maker...the TB12 equivalent for the New England defense. Even after a devastating knee injury in 2012, it seems Revis has regained "shutdown corner" form...and his presence would improve any team's defensive lineup. With a Revis return, the Patriots would again find themselves in the discussion of the NFL's top defensive units. But does the team pay him, or walk away as they have done with others before?
Without him, it may not be a total rebuild, but there will certainly be work to do before kickoff in September. Whatever is in the best interest of the football team, right?
I've never been big on stopwatch times and tape-measure stretches, but the annual NFL Combine in Indianapolis continues to show the overall interest in the NFL – especially from fans. Far be it for me to tell a Jets' fan that the guy you saw run a 4.4 40 last week can't possibly run that fast in football gear.
A couple of things that did catch my attention during Combine week, however, came from foes that have been anything but friendly toward the Patriots...yet they still bring a smile sometimes from the mere mention of their names.
Like Rex Ryan, for instance. The one-time Jets head coach and Pats' nemesis is now the head coach of the Buffalo Bills, which means the Patriots still get to mess with/match wits with his football mind twice per season. Ryan was asked last week what it was like to watch the Patriots win the Super Bowl...to which he replied "It was terrible. Next question." Love Rex, and he plays the almost-villainous role of Patriot foe to the hilt.
As for those New York Jets, new head coach Todd Bowles and new GM Mike Maccagnan appeared almost business-like in contrast to Ryan, which may or may not be a welcome sign for Jets fans. After all, while there was some success under Ryan, the ultimate prize was never realized under his watch. Bowles is getting his first crack at being a head coach, and the same for Maccagnan as a GM. It's almost refreshing to hear both being very guarded with their thoughts, and quite possibly they believe they need to walk the walk before talking the talk.
At least we still have Rex.
Taking Talents to South Beach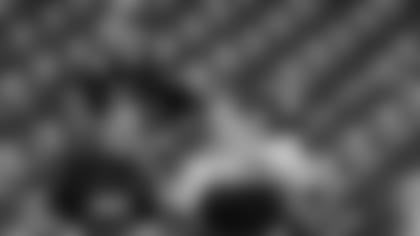 Once in the AFC East, always in the AFC East?
It seems once you get in, it's hard to get out. Former Jets' GM Mike Tannenbaum served as a consultant for the Miami Dolphins last summer, and now has been "promoted" to the position of Executive Vice President of Football Operations. The general manager of the Dolphins, Dennis Hickey, was hired last year by the team and will now report to Tannenbaum within the team hierarchy.
Tannenbaum did win enough to advance to two AFC Championship games during his tenure in New York, but he was also responsible for the failed Tim Tebow experiment...and the multi-year deal offered to and signed by Mark Sanchez. And, maybe I'm missing something here, but haven't the Patriots reigned supreme over the denizens of the AFC East for most of the past 15 years?
Wouldn't a fresh face, or a new idea or two, be welcomed in South Florida? Or does owner Stephen Ross believe that Tannenbaum's blip on the radar a few years ago is worth turning over his football operations department to? The Dolphins have some tough choices to make with their free agents, and while head coach Joe Philbin will return...the biggest upset here may be getting all of these voices – old and new – together on the same page.
The more things change, perhaps the more they stay the same...within the AFC East, of course.
*John Rookeis an author and award-winning broadcaster, and has been the Patriots' stadium voice for 22 years. Currently serving in several media capacities – which include hosting "Patriots Playbook" on Patriots.com Radio – Rooke has broadcast college football and basketball for the past 26 years and is a member of the Rhode Island Radio Hall of Fame. *
Follow him on Twitter - @JRbroadcaster