At any given Celtics game, one might see a rotating crew of Patriots players (with LeGarrette Blount leading the charge) sitting courtside, cheering on their brothers in green. But on Saturday night, roles were reversed.
Coming off a game-winning shot to lift the Celtics to victory over the Hawks Friday night, Isaiah Thomas stood field-side with his son as the Patriots warmed up in their AFC Divisional Round game against the Houston Texans. To say the least, he was welcomed warmly.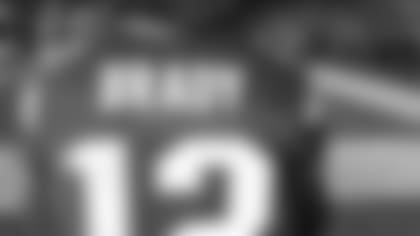 Earlier this week, Isaiah caused a buzz when he posted a photo of a signed Tom Brady jersey to his Instagram story, and Patriots Nation went nuts. He said he asked TB12 for his jersey, and an autographed jersey with the message to "Keep ballin'" was in hands the very next day. 
"I was surprised how quickly he sent it. It's awesome," Isaiah told Lifestyle.
Of course, he rocked his brand new No. 12 gear to Saturday's game.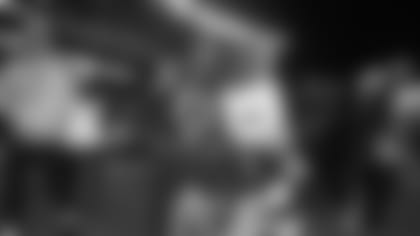 It didn't take long for LeGarrette to notice his bud on the sidelines, taking a pause in warmups to run over to say hi. This kind of comradery between athletes is special in New England. The players on each Boston team root each other on in their successes, and Isaiah said it is a special bond to have.
"We all support each other. It's great to be a part of it," Isaiah said.
And while riding the adrenaline from the previous night's game made his Gillette Stadium visit extra sweet, he was focused on the game (and G.O.A.T.) at hand.
"Yeah, yeah, but I'm about to watch greatness," he said with a smile.