It was a tough day in Boston when news broke that Isaiah Thomas had been traded to Cleveland. In just two and a half years, IT was embraced by New England for his hustle on the court and his heart.
Throughout his time in New England, Isaiah found himself connected, time after time, to the Patriots. Whether it was half a dozen Patriots showing up to cheer him on or IT coming down to Foxborough for practice, he was admired.
So when he wrote a heart wrenching goodbye to Boston on Wednesday in the Players' Tribune, it wasn't a surprise to see he mentioned the team. It was, however, a surprise to see how much a simple text message from Tom Brady impacted him. 
It was a quick exchange. Tom wanted to check in after he heard the news. While Isaiah said he appreciated it, his initial reaction after having watched Tom up close was that it "stung." The legendary career of Tom, of David Ortiz, is what he hoped he would have with the Celtics. He wanted to be a key part of the team that turned everything around. He wanted to be in Boston for the rest of his career.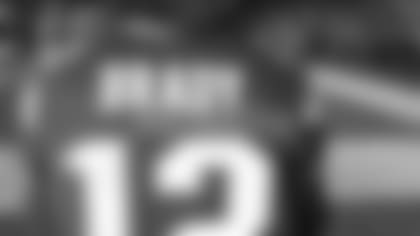 "In my mind, I wanted to be the Celtics version of Brady and Ortiz. I wanted this next era of Celtics basketball to go down in history — and I wanted to go down in Boston sports history with it," Isaiah wrote. "So when I got that text from Tom, you know, there was part of me that felt a little down."
After that knee jerk reaction, he came down. 
"But then I thought about the text some more … and I think I changed my perspective a little. I think I realized that, like, Yo — that's Tom F** Brady. And I was only here for two and a half years. Tom Brady isn't sending a text like that to guys who played in Boston for only two and a half years — unless they did something very special. So maybe, I don't know … maybe that's something to be proud of. And maybe, my time here … even if, in the end, I guess it wasn't quite what I'd dreamed it would be — maybe it still meant something to some people."
It's safe to say you still mean something to the people of Boston.