Rob Gronkowski, Julian Edelman, Tom Brady, Bill Belichick, and now Jamie Collins. The linebacker recently joined the ranks of those Patriots to grace the cover of a magazine, nabbing the star spot of the latest issue of "The Improper Bostonian." 
The annual Patriots edition of "The Improper Bostonian" digs into the mind of New England's tough, player-hurdling linebacker. The cover features Jamie in full game-face mode. He shows off his muscles and tattoos in a black cutoff tank top to match the "Going Strong" theme of the cover story.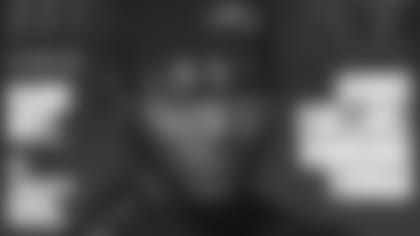 Jamie did a photo shoot and a Q&A with the magazine. The interview delves into Jamie's background in track, the messiest players in the Patriots locker room (though he doesn't divulge names) and why he wishes he could fly the plane when the team travels. He also names his choice for the Patriots next Dancing with the Stars contestant and dishes what he's watching on off days.
And as for who has got the best looks: Julian Edelman or Tom Brady? "You can just draw straws. Pick one."
"The Improper Bostonian" previews the Patriots ever year before the season kicks off. Bill Belichick graced the cover of the Boston-based magazine last summer alongside longtime girlfriend Linda Holliday to talk about his foundation.
The issue will be available on Sept. 7, but you can check out the full Q&A here.
We'll see you at the newsstands, Patriots Nation.
RELATED LINKS