New Englanders know that even if it's fall, they are one cold day away from it feeling like we've jumped right to winter, and for many families in need, the cold brings additional challenges and worries.
For 250 kids from Boston Public Schools and their families, at least one need was addressed on Oct. 28. In partnership with Macy's and Clothes4Souls, Jamie Collins and Shilique Calhoun helped local students pick out brand new, donated winter coats. The annual event is hosted at the Macy's in Downtown Crossing, and local kids are paired with a volunteer shopper to help them find the perfect jacket for winter totally free of cost.
Just one day removed from a win over the Cleveland Browns, Jamie and Shilique's focus shifted to the important task at hand.
"It's fun being here seeing these kids," Jamie said. "Yesterday, it's cool, but this right here, it's even better, seeing these kids laugh and giggle, help these guys shop."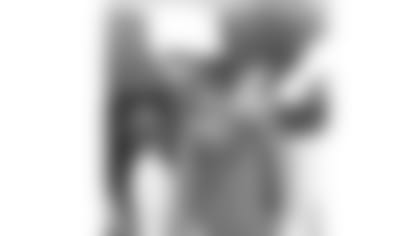 From a young boy hugging Jamie, his favorite Patriots player, to Shilique zipping up the coat of a beaming young girl, those in attendance made their appreciation known.
"I think giving back is always important because you never know how much it means to a person, just to show face above all else," Shilique said. "Just a little bit of my time is definitely worth the smiles on other people's faces and seeing the way they react to just having us out and having this experience."
With about 250 kids and their families making their way through the different styles and sizes, Jamie said that being NFL players, they are in a position to help others. It is important to take the time to spread light to those in the New England community.
"It's always an honor to come out here and do what most people can't do," he said. "Just taking advantage of the situation, maximizing that opportunity and just having fun while doing it. Just to make these kids smile and make their parents smile. Everybody is not able, and we are so why not?"