The Patriots head to Detroit for joint practices with the Lions on Sunday. That means today marked the last practice the Patriots will hold in Foxborough for at least a week. Though a lot of logistics change when practices are on the road, the chance to go up against another team will give the players an opportunity to build camaraderie with the eventual goal of entering the regular season as one.
"We come out here every day; it's offense versus defense," Devin McCourty said. "We're going at each other, and I think once you go to a joint practice, it's the first time you get to kind of unify as a team. You go down there and you're trying to win every period, whether it be special teams, offense, defense, we're cheering each other on. To me, it's all of the work we do here. We take that on the road now and see how it all measures up."
David Andrews echoed McCourty's sentiment on joint practices.
"It's always great to get to beat up on someone else," Andrews said. "I enjoy them. I think they're really good, especially when you've got a good group to work with that'll really go out there and compete, work together, try to improve in those two or three days, whatever it is."
McCourty and Andrews have been a part of many joint practices during their careers. Although last year the Patriots did not participate in joint practices during the preseason, prior to 2018, the Patriots took part in joint practices each year dating back to 2012. In 2011, there was an NFL lockout, but in 2010 the Patriots participated in joint practices with the Falcons and Saints.
While the joint practices provide players an opportunity to unite, historically they have also provided the Patriots coaching staff with an opportunity to do some scouting. From every joint practice the Patriots have participated in since 2010, at least one opposing player has ended up in a Patriots uniform at some point. This could be something to watch as the season unfolds especially for added depth on the offensive line, at tight end and wide receiver.
In any practice, player participation is always something to watch. For second year left tackle Isaiah Wynn, the trip to Detroit will mark his first joint practice experience. After suffering a torn Achilles that sidelined him for all of 2018, the Georgia product is still limited at practice. Friday was the first day Wynn participated in 11-on-11's in training camp. It is a good sign, but also important to note that the Patriots were not in pads. Wynn's participation at practice in Detroit will be something to keep an eye on next week.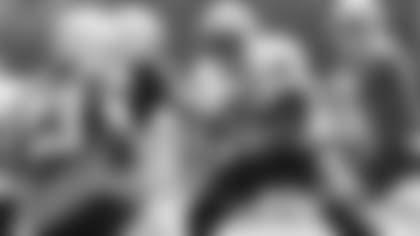 When asked whether he would be good to go for joint practices, he deflected the question to his coach.
"We'll see. That's a Coach Bill question," Wynn said.