HOUSTON — It has become an annual rite of passage for Josh McDaniels at the conclusion of each regular season: the Patriots prepare for the playoffs while he interviews for various head coaching openings around the league. Last month it was the 49ers, Rams and Chargers who expressed interest, and many reports indicated San Francisco was particularly impressed.
But as he has done at times in the past, McDaniels chose to remove himself from consideration for the Niners job, choosing to remain in New England as the Patriots offensive coordinator. He has spoken about the decision many times, citing his comfort level in Foxborough and his family, but during Super Bowl week he was asked if he ever feared the phone would eventually stop ringing if he continued to leave teams at the altar.
After listening to his thoughtful response, it's clear he's given the entire process plenty of attention.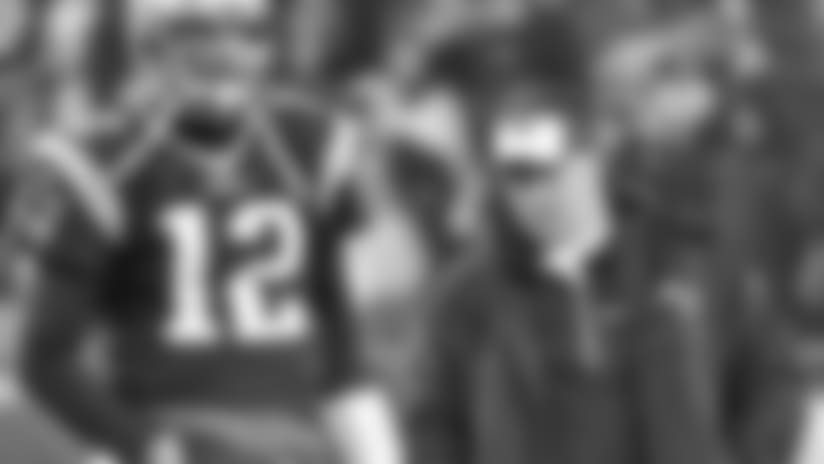 "No, never, because I know if that's what it's supposed to be, then that's what it's supposed to be," McDaniels began. "First of all, the decisions that I would be fortunate to have the opportunity to make, because if you're in that conversation that somebody is interested in having you be their head coach, that's an honor in and of itself. If you have that opportunity, I think you have to do everything, all your research and you have to vet out that situation. This is a decision for me that is really what is best for my family and my career at the same time.
"If it was about how I am going to make the most money next year, then that's a different conversation. But that's not really what I am concerned about. What I am concerned about is trying to make sure that I do the right thing for [my wife]Laura and my kids and myself going forward. If that means at some point that I end up not being a head coach again in the National Football League, then that's something that I'm fully ready to deal with, if that's the case. If my career ended tomorrow, I wouldn't have any regrets about anything we've done.
"I've had an opportunity to work for Bill [Belichick]and Robert [Kraft]and meet all these great coaches and players and work with these guys for so many years and have so many wonderful experiences. I'd have no regrets about any of that.
"I absolutely would love that opportunity to take on that challenge again at the right time, but it would have to be the right time for me, the right place for me and the same thing for the organization that wanted that. I think that's the best way to go into one of those opportunities. If I get the chance to do that and it's the right time, I'd be happy to do it."
At that point the conversation veered to talk radio land. Virtually every caller and/or host has at least speculated that perhaps the reason McDaniels keep turning down others is because he's prepared to someday succeed Belichick in New England. A coach-in-waiting so to speak.
If that's the plan, it's news to him.
"I never even consider that, honest to God," McDaniels said. "I understand how that all works and everything. I know what my role is here on this team, and I know what my role is here in this organization. I try to be the best I can at it, and I'll let the future take care of itself."