After posting a picture on Instagram, Julian Edelman is inundated with hundreds of direct messages requests, and typically, he doesn't check them.
But on March 25, by chance, he did. 
A follower messaged him, writing, "Dude, there is a kid in your comment section says he's going to shoot up a school, I think you should alert the [authorities]." Julian's actions after receiving that message may have helped prevent another tragedy. 
With the shooting at Marjory Stoneman Douglas in mind, Julian didn't hesitate to act, according to the New York Times. Julian contacted his assistant Shannen Moen, and after finding the comment on a picture of Julian and former teammate Danny Amendola, which read "I'm going to shoot my school up watch the news," she called 911. 
A police officer arrived, looked at the comment and called the chief of police. Two detectives soon arrived, and they were able to trace the account to Port Huron, Mich. Police in Michigan were dispatched to the home of a 14-year-old boy, who confessed to writing the comment, according to the New York Times. Two rifles belonging to the boy's mother were also found in the house.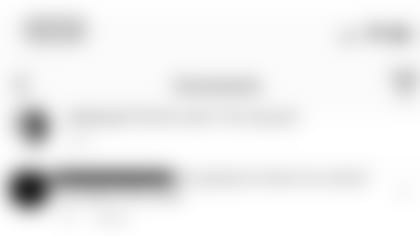 The boy was charged with making a false report of a threat of terrorism, a felony, and brought to a juvenile detention center. 
After the school shooting in Parkland on Feb. 14 that killed 17 students and staff members, Julian told the New York Times he didn't hesitate to report it. 
"With the emotions of what happened, and I have a kid now, I said holy Toledo, what is going on?" he said. 
Shannen echoed this, saying it is important to report suspicious activity or threats, even though you never expect it to happen to you.
"The March for Our Lives just happened, and that was in the back of my head. If another shooting were to happen and it was traced back to this kid, I couldn't live with myself," Shannen told Lifestyle on Wednesday. "Julian was in shock. We were both speechless. You hear about these stories, but you never think it can happen to you or that you can help prevent it."