When it came to discussing the details of his halftime performance during Super Bowl LII, Justin Timberlake wasn't giving anything away. He did, however, talk about the Patriots. A lot.
Earlier this week, Tom Brady listed Justin among his "man crushes." Rest easy, folks. Justin confirmed that Tom makes his list, as well.
"I heard I made the list. Although I was a little jealous that I was so far behind Edelman, Amendola and Gronkowski," Justin said. "He's on my list. The feeling is reciprocated if we want to make this official."
The two guys have hung around before, and Justin said in the press conference that he was hoping to see the GOAT in Minneapolis.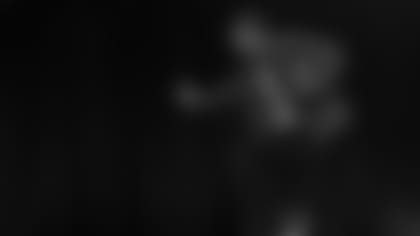 "I actually texted Tom before the conference championship game and said, 'I'm coming to the Super Bowl. Are you coming to the Super Bowl?' Just to get him fired up." Justin said with a smile. "Tom's great. He's the greatest of all time, officially. Tom is definitely the type of dude you invite over to watch the Super Bowl with you. The problem is he's always in the Super Bowl."
As luck would have it, the Patriots made it to the Bold North for Justin's show ... and the Super Bowl. 
While Justin is focused on putting on a show with a few things "they've never quite done before," he also offered up his services to the team if he's needed. 
"Speed runs in our family. I've been running routes too," Justin said. "I just want to throw this out there to Belichick if all of your receivers go down, I'll be ready to go, so shoot me a text."
Such a selfless offer from Justin, but you've got enough on your plate this week. 
Check out some of the best moments from the press conference below.