Even with the Patriots on the road last week, two loud and energetic crowds filled Gillette Stadium to the tune of "Boys of Fall."
Kenny Chesney's "Spread the Love" Tour has been rolling throughout the country since April, but no Kenny tour would be complete without a pilgrimage back to the home of No Shoes Nation. Kenny hit the stage along with Miranda Lambert, Sam Hunt and Old Dominion for two nights at Gillette Stadium to close out the summer on Aug. 26 and 27.
https://twitter.com/kennychesney/status/769956760576724997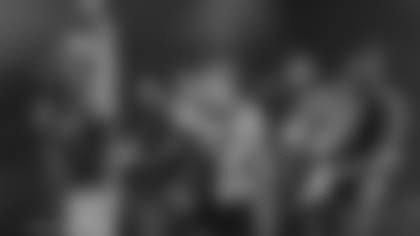 Kenny proudly rocked Patriots tank tops both nights of the show and even professed his affection for Foxborough in front of a packed house.
"This weekend is special. This place, this stadium, is special," Kenny said. "I grew up in a town a lot like Foxborough. We worked hard. We played hard. We had our sports and our parents, and that's it … New England treats me like family."
The history of Kenny's journey at Gillette Stadium, which started in 2005, was celebrated with jersey-themed markers for each show.
https://www.instagram.com/p/BJnWWGNg-oD/
And Kenny wasn't the only one basking in the glow of the Patriots home field.
Old Dominion opened both shows, and after their performance Friday night, instead of resigning back to their tour bus for a well-deserved break, the group hit the studio on the Dunkin' Donuts Pregame Social ahead of the Patriots game against the Panthers. While most of Old Dominion roots for Washington on game day, the members spent time talking football and music with Paul Perillo, Andy Hart and Rich Keefe.
While rocking out and taking over the Gillette Stadium Snapchat Friday night, Old Dominion's lead singer Matthew Ramsey sported a Patriots jersey, which he wore when the band performed at Gillette Stadium during the "Big Revival" Tour last summer.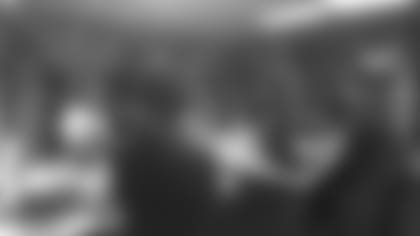 Until next time, Kenny & Co. We'll leave our shoes at the door.
Bruce Springsteen hits the Gillette Stadium stage on Sept. 14. Don't miss your chance to catch The Boss at the last show of the season with tickets as low as $25.
RELATED LINKS