ORLANDO – The signings of Darrelle Revis and Brandon Browner this month have Patriots fans excited.
And you can count the team's owner among them.
Robert Kraft spoke at length about the many moves his team has made thus far in free agency, including the additions of two high-profile players in the secondary. Browner is still serving a league-imposed suspension, however. He can take part in New England's offseason and preseason activities, including training camp and preseason games, but will miss the first four games of the regular season.
](/node/47411) BEST OF DARRELLE REVIS
Check out a selection of the photos of CB Darrelle Revis. VIEW
 

Kraft was nonetheless optimistic about the big-ticket additions of Revis and Browner, despite the latter's on-going disciplinary issues.
"I think we've done a very good job in how we've vetted all people we're looking at," said Kraft. "We're human beings. Life takes many twists and turns that none of us can fully appreciate. This wasn't an individual that was violent with women or doing things that I would personally find objectionable. And there's always two sides to a story. We're not going to be perfect.
"But given the information I had, and the transaction we did, I'm comfortable, and pretty positive about him joining us. Hopefully he and Revis will be a great combination... not that I'm telling Bill who to start," he added with a chuckle.
Kraft was equally enthused about the work ethic of Revis, whom he said he sat down with recently in Florida.
"He's really committed… and he really wants to win. Part of it, sometimes," Kraft mused, "I think young men come into the NFL and they come from modest backgrounds, financially, and they're able to make a lot of money and it's a turn-on. I think of myself in business, when I started out… but then you realize what's important and he's tried to find a balance of making a very comfortable income, I'd say, but at the same time, he wants to win. There's no doubt in my mind that football's very important to him. He wants to win, and the same is true with everyone else we've signed in the offseason.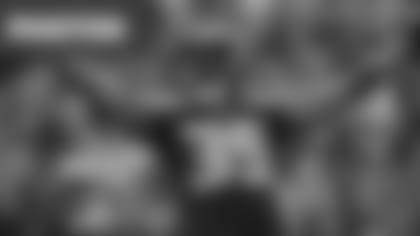 ](/node/47416) BEST OF BRANDON BROWNER
Check out a selection of the photos of CB Brandon Browner. VIEW
 

"There's a wonderful attitude that's evolved. We've been so close… you know, in the 20 seasons, we've gone to nine championship games. That's the game before the Super Bowl. That's almost every other year. So, anyone can't doubt that we put winning as a priority, and I think for some players who are getting more seasoned and have made a pretty comfortable income, they want to be in the postseason. They want that legacy of being a winning football player on a winning team. I think there are some nice examples of these young men wanting to come to us. I take great pride in that."
Some observers have likened the aggressive signings by New England and Denver this offseason to a growing rivalry that could even be described as an "arms race." Kraft smiled at this suggestion.
"When I bought the team, I was thinking 'We could never really beat the Dolphins.' I mean, for years, they beat us. We were able to transition and do OK against the Dolphins. Then, with the Broncos… for about 15 years, we couldn't beat them. It looks like we've held our own. But it is a tremendous rivalry. We're happy that they're going to have to come to Foxboro this year – I'm hoping it's in November or December. But we'll see."
The entire NFL schedule, with dates and times, will be released in mid-April, although some of the early prime time games could be decided on during these meetings in Orlando.