ORLANDO, Fla. – He is a retired astronaut and Naval officer; she, a former Congresswoman whose profile rose nationally after she survived an assassination attempt on her life. Both remain active fixtures in the public sphere and have co-authored a pair of books together. You could consider the husband-wife duo of Mark Kelly and Gabby Giffords a power couple.
In his role as owner of the New England Patriots, Robert Kraft has the opportunity to come in contact with many such influential people. He's met Kelly and Giffords on a few occasions and came away impressed with both, but also saddened by the fact that Giffords' political service career was cut short due to the gunshot wounds she suffered in January 2011.
Kelly called Kraft recently with a request from his wife. Would he be willing to give up one of the Patriots' planes for the weekend? When Kraft found out what it was for, he told reporters at the 2018 NFL Annual Meeting in Orlando, "We didn't hesitate… They're wonderful people."
Giffords and Kelly didn't want the aircraft for themselves, but for survivors of last month's shooting at Marjory Stoneman Douglas High School in nearby Parkland, Fla. The students and their families needed transportation to the March for Our Lives gun control rally in Washington, D.C. this past weekend.
"I just thought this was a way for our organization to be able to reach out to these people who were hurting bad," Kraft continued. "I mean, I can't think of a worse unnatural thing than losing a child."
This isn't the first time a school shooting has prompted Kraft to act. The massacre at Newtown, Conn.'s Sandy Hook Elementary School in December 2012 happened just down the road from a Kraft-owned facility for one of his other business ventures. The Kraft family responded at the time with various outpourings of support for that affected community, and this latest incident provided an opportunity for the Patriots to help out another.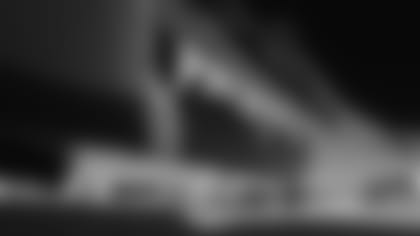 Late last week, the team's aircraft flew to Fort Lauderdale, the airport nearest the school, filled with gifts on every seat, according to those on board. There was even a Patriots Super Bowl ring that team staff brought on the trip for the MSD group to see, touch, and photograph.
The plane later shuttled the MSD group to and from our nation's capital. It was back at its Rhode Island airport headquarters by late Sunday afternoon, but not before its passengers were given a unique experience that helped briefly put smiles back on many of the survivors' faces.
"This was a nice representation of the good in people," one of the students' parents told the Boston Herald.
Kraft added that he hopes the gesture helps yield greater fruit with decision-makers and political leaders in D.C.
"I have a big problem with what's going on in Washington – the divisiveness and no one's listening to one another," Kraft explained. "Something's not right and we've got to fix it. Congratulations to these kids for trying to get the attention of this country focused on it. I hope our friends in Washington are smart enough to figure out a way to listen to one another and do something that can be positive.
"We have to have empathy and a sense of concern for all points of view for all people and be good listeners. I thought this, in a small way, allowed us to do that."