On typical Tuesdays during the season, Patriots players spend time in the community, using their off day to volunteer with the Patriots Foundation around New England.
With a short week and a game on Saturday, the Patriots weren't able to give back this Tuesday, but the Kraft family still found a way to impact the city of Boston in a new and innovative way. 
The Kraft Center for Community Health unveiled its mobile CareZone this week. The CareZone is a van that will help treat those battling addiction and other health issues by meeting them where they are, and with the Commonwealth's commitment to fighting the opioid crisis that is hitting communities across the country, this is an innovative move to treat addiction.
The CareZone van was unveiled on Tuesday morning, and Mr. Kraft was joined by his sons Jonathan, Josh and Dan Kraft, Gov. Charlie Baker, Attorney General Maura Healey, Mayor Marty Walsh, President of Massachusetts General Hospital Dr. Peter Slavin and Kraft Center for Community Health Executive Director Dr. Elsi Taveras. 
"The mobile team is charged with engaging individuals struggling with addiction and complex health issues. Bringing it to the streets the way we are, it's the first of its kind in the country, and we want to provide on-demand treatment for those who are currently marginalized and really forgotten about in our communities," Mr. Kraft said at the ribbon cutting ceremony.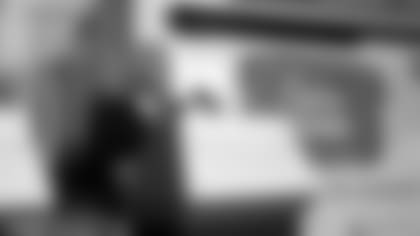 The CareZone will meet those suffering where they are and hopefully encourage them to seek further treatment. The van will split time between two areas of the city -- Dudley Square and near North Station. Mayor Walsh said the pervasiveness of the opioid epidemic is something many people don't realize, and steps like this will help save lives in Boston. 
"What people don't realize in Boston and in Massachusetts today is that there [people] out there today that are struggling with a family member with addiction, and they have no idea what's going to happen in their life," Mayor Walsh said. "What this van is going to do is bring their loved one back to them in many cases. I want to thank you for that. This van is literally going to save lives and save families for generations to come."