The day before Super Bowl Sunday, when all eyes were on the teams about to compete in the biggest game in sports, Robert Kraft, Jonathan Kraft and Devin McCourty used the opportunity to shine a light on an important issue.
In an op-ed in The Boston Globe, the Patriots wrote about juvenile criminal justice reform, the school-to-prison pipeline and disproportionate punishment for students of color. And on Wednesday night, Mr. Kraft, Jonathan, Devin and Duron Harmon spoke even further on these issues. 
They were invited to Walpole High School to speak on a panel alongside Judge Gloria Tan, who sits on the Middlesex Division of the Massachusetts Juvenile Court, and Matt Cregor, the education project director for Lawyers' Committee for Civil Rights and Economic Justice. The panel was for student journalists, who had the chance to interview the speakers after the event, and was in partnership with The Players Coalition and The Boston Globe's John Vitti.
After learning that kids as young as 7 can be arrested for acting out in class if a teacher chooses to call the police instead of their parents, Mr. Kraft, Jonathan and Devin were shocked. With a bill in the state legislature that would raise the age at which a child can be held criminally responsible and tried in juvenile court from 7-years-old to 12-years-old, according to WBUR, they saw a chance to use their platform to make change. They threw their support behind the bill, which was passed in April. 
"We wanted to say that even though we're playing in the championship football game, this issue was as important as that and to try to bring more attention and awareness to it," Jonathan said. 
In March, Devin visited the state house with Troy Brown and former Steeler Ulish Booker to lobby in favor of the bill, and when asked what he thinks when people say athletes should "stick to sports," Devin was firm in his response.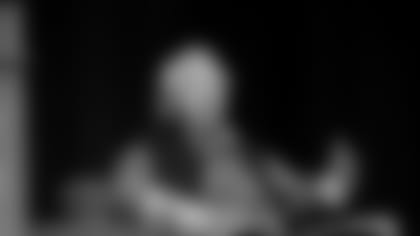 "I think as people we should all care about the community we live in. I just think because we play sports and we do it well, people are interested in what you have to talk about. I don't think it makes what I'm talking about more important, but I know from sitting down with experts who see it every day and I get to hear their vision and what they go through. I'm not an expert," Devin said. "[When I'm] at a state house, now all of a sudden everybody wants to listen, there are cameras there. It's important for athletes to get involved because you can take real issues and put some sunshine on them."
For Duron, getting involved with this cause was personal. His cousin was arrested at the age of 18 for a non-violent crime, and if the case went to trial, he could have been sentenced for up to 40 years. 
"He wasn't selling drugs. He didn't kill anybody. He didn't harm anybody; he never put anybody in danger. The next thing we heard was, 'You can take a plea for nine years,'" Duron said. "I'm sitting there upset, quivering, hearing all of this and thinking how something like this could create a nine-year sentence ... I said this has to be something I'm passionate about because this is something my family is living. This is something that I've seen."
According to Prison Policy Initiative, there is an overrepresentation of people of color who are incarcerated in Massachusetts. Though African Americans make up just 7 percent of the state's population, 26 percent of those incarcerated are black. Similarly, the Latino/a population is 10 percent, yet they make up 24 percent of the prison population.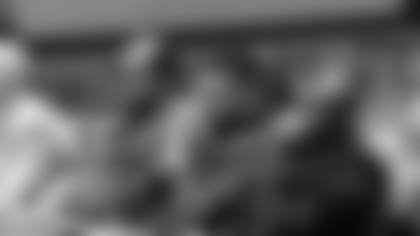 Those students who are held criminally responsible as children will have that on their record for years to come, often creating obstacles and a changed perception of self. 
"School is a chance to develop and find out who you are, and once you start to criminalize that behavior as a young kid, man or woman, your idea of yourself is starting to be shaped. It's easy for us as adults to sit up here and say you are who you are and not care about anybody's opinion, but all of us, growing up, had different periods where you care what people thought," Devin said. "I thought that was huge when I started to learn about the school-to-prison pipeline. Just the mentality of these kids and how early they can develop that, and it can really shape the rest of their lives."
"School's a place where you develop a foundation for life. You think about all the great things you can do and accomplish, and hopefully you become intellectually curious," he said to the students. "It's not just that you can send a 7-, 8-, 9-, 10-year-old to court, but then they go through that process and they have something on their record. They have a criminal record at that age. It's like a 'Scarlett Letter,' but you're not Hester Prynne as a grown woman. You're a kid. It stays with you for the rest of your life."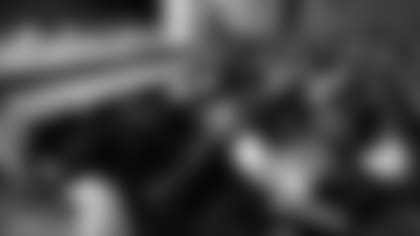 Duron's mother is a teacher, and he said that students who cause trouble may have more going on at home and need to know their teachers care. They need to know that if a student acts out, the police won't be called, but instead, they will be disciplined in an appropriate way that allows the student to move forward without a criminal record. 
"Some students have trauma. Some students are just looking for love and affection. I believe as a teacher you have to be able to show that," Duron said. "You have to be qualified to be able to deal with different students because every student's background is different ... Some kids are so worried about trying to eat, trying to get a good breakfast, and they come to school with other things on their mind. They might just have a bad day."
Mr. Kraft, Jonathan, Devin and Duron spoke on the panel for more than an hour, and at the end of the session, the student journalists conducted one-on-one interviews with the speakers. Jason McCourty, David Andrews and Kyle Van Noy also attended the panel discussion in support of their teammates.