HOUSTON -Turns out, the NFL's latest whiz kid in the coaching ranks is your classic overnight success story, years in the making.
Win or lose, almost as soon as Super Bowl LI is in the books, Atlanta offensive coordinator Kyle Shanahan will still have something to celebrate, given that he's line to receive a six-year contract to become San Francisco's new head coach within hours of the game's conclusion. He'll either go from the team newly crowned as No. 1 in the league to the team that holds the No. 2 pick in April's draft, or if the Falcons lose to the favored Patriots, he'll be making the trek from the NFL's second-best club to the two-win 49ers. Those are the only variables that remain. And yes, that still qualifies as your basic win-win situation. 
When the moment arrives, the 37-year Shanahan will become the league's second-youngest head coach. But in a quirk of fate, he won't even be the youngest in the NFC West or the state of California, thanks to the Rams' hiring of 30-year-old Sean McVay earlier this month. So that No. 2 slot seems to suit him just fine.
If anything, Shanahan strangely enough feels like he's been around forever, given his famous coaching surname. And those who have worked with him say this is a step he has been preparing for since he was old enough to know what his father, former Super Bowl-winning Broncos head coach, Mike Shanahan, did for a living.
"The nice thing about Kyle is I think he's probably prepped for this job since he was 4 years old," said Atlanta team president Rich McKay - himself the offspring of a legendary coaching father - at the Super Bowl "Opening Night" festivities at Minute Maid Park on Monday night. "When you grow up in that family, it's just what you do, and you do it all the time. That's what he's done his whole life. I'm going to be surprised when his chance comes that he's not pretty successful."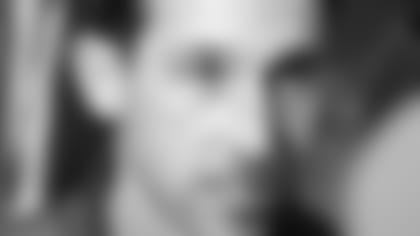 No one can truly know for certain if Shanahan is ready for his promotion to the top of the 49ers coaching flow chart. I had one member of the Falcons organization tell me a month ago that he had questions whether Shanahan had the personality that could "command the room" the way a successful head coach must. Temperament aside, Shanahan has been an offensive coordinator in various NFL venues since 2008 (Houston, Washington, Cleveland and for the past two years, Atlanta), and this year the Falcons fielded the league's highest-scoring offense, averaging almost 34 points per game in the regular season. 
The way the NFL tends to work, ready or not, his success has earned him a shot.
"What I like too (about him) is he's been in some tough spots," McKay said. "Cleveland was not an easy spot, and then he went to Washington and they had so much success that first year (but not much after 2012). And then he comes to our team and has so much success through five weeks (going 5-0 to start 2015), and then not so much success later in the season, and takes some heat for it.
"So that to me is all good, because those are all important learning moments. Kyle is a driven, smart guy that is not limited by scheme and I think that's important. He doesn't wake up every day with a scheme that limits what he is, and he's got an offensive mind that's very impressive."
Shanahan has simply been the league's hottest play-caller this season, and Atlanta if anything has gotten stronger as the year has progressed, averaging 40 points scored in their two playoff routs of Seattle and Green Bay. He has never lacked for confidence, and burns with the desire to prove himself at the next level, saying "I want to be a head coach and I want to do it for a long time," moments after adding that winning a Super Bowl is "the No. 1 goal in my life."
The 49ers may be banking on youth, but they're definitely not hiring a novice in Shanahan, who has gotten credit for changing and adapting his offense in Atlanta this season after listening to the input and suggestions of such key cogs as quarterback Matt Ryan and lead receiver Julio Jones.
"I like to think I've been pretty battle tested with some of the stuff I've been through over the years, good and bad," Shanahan said. "You learn from them. You just go though your experiences. There's nothing I would take back. I think everything's made me where I'm at now, and I definitely don't think I'm a finished product. I'm planning on getting better every year, because no matter what your job is, you better continue to grow as a coach."
And that command the room stuff? If Shanahan has any concerns about the  legitimacy of those claims, he's certainly not showing it.
"I don't know, I've been a coordinator for nine years and I've ran the (offensive) room for a long time now," he said. "I'm sure doubling that room (leading the whole team) is not going to be too much of a difference. You've got to address different people and it's the whole team, but I'm going to be myself and it's something that comes natural to me."
That ability to not change your personality despite the big promotion is the key to mastering that part of a head coach's job, McKay said.
"If there's one thing that really held (former Bucs head coach) Tony Dungy back in the interview process it was, 'Well, I don't know if he'll ever command the room,' " said McKay, who helped hire Dungy as Tampa Bay's general manager in 1996. "But people command it in different ways, and that's the beauty of it.
"Now some don't. Some don't handle it well because they can't end up in front of that room being who they really are. Tony could. And I've never seen Kyle to be anything but who he is. He's a very self assured, hard-working driven guy. And what I also like is he's seen that it doesn't have to be perfect. You've got to adjust when it's not perfect and come back at it. Because guess what? You don't win every year in this league."
Well, the Patriots do. But I digress. Then again, current Cardinals VP of player personnel Terry McDonough, who was a finalist for the 49ers general manager job and met with Shanahan as part of the interview process, said he saw a lot of a certain New England head coach in San Francisco's next hire.
"Sitting there talking to him, Kyle reminded me a lot of Coach Belichick when I interviewed with him back in '92 (in Cleveland)," McDonough told CSN Bay Area. "Same type of look in their eye. The same type of passion. You just know whatever Kyle Shanahan does, he's going to be successful in life. If he's given the time there and they bring in the right players, there's no doubt in my mind, he's going to have success."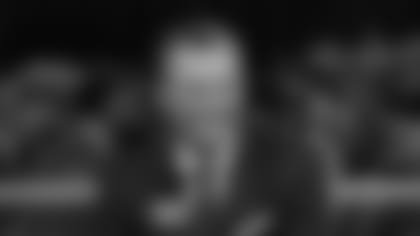 The same is being said this week of the 49ers new 45-year-old general manager, John Lynch, the former Bucs and Broncos star safety and FOX NFL analyst who was a completely outside-the-box choice by San Francisco CEO Jed York. Shanahan's father coached Lynch in Denver and the two are combo package that is charged with bringing relevancy back to the moribund 49ers franchise.
"I really believe in people, and if anyone knows John Lynch, that's a guy you should believe in," Shanahan said of Lynch, who is a Hall of Fame finalist this year. "He's been successful in everything he's done. I think when you take a talented person who's extremely smart, who's got as high of a character as anyone you could be around and who truly is passionate about football and working -- if you give someone time like that, they're going to figure it out and you're going to be successful.
"I get it that it's new to him (on the personnel front). But if I'm going to bet on someone, I'm going to bet on John Lynch. You're going for the person, and John Lynch has succeeded in everything."
McKay concurs. The Bucs drafted Lynch out of Stanford in 1993, and he sees enough front office management potential in him to endorse San Francisco's bold move.
"John is a bright guy, and he will adjust and adapt," McKay said. "The trait I like about John for this is his competitiveness. The other thing John had that was impressive to me in Tampa was he had Derrick Brooks in front of him, who's an easy guy to get along with. Warren Sapp in front of him, who's not so easy. And Simeon Rice to the right. You go ask any of those three what do you think of Lynch? And all of them will say, 'Best teammate I ever had, toughest dude I've ever seen. Ultra-competitive.' So I like the fact that John is one of those guys that have gotten along with and has seen all different types of athletes. He doesn't see it through 'the way I used to play the game.' That's not who John is."
On Monday night, surrounded by media members, Shanahan didn't try to deflect or dodge questions about his next coaching assignment, even though the 49ers can't officially extend an offer or hire him until the Super Bowl is over. He's soaking up the moment in the Super Bowl spotlight, just as he did in the past when he was here as Mike Shanahan's son. Despite his age, the Super Bowl apparently never gets old for Shanahan.
"It's cool to be here," he said. "I've been to the Super Bowl six times as a coach's kid. I remember all of them. I remember the first one...The Broncos lost to the Giants in the Super Bowl. Phil Simms was the MVP. I remember being at those games. I remember going to San Francisco and being in the one where Steve Young got the MVP. I remember going back to Denver with my dad as a head coach and being in the Super Bowl with John [Elway]. It's always been a great experience. Some of the best memories of my life are growing up and just being a family member watching what your dad does and all the people with him going to the Super Bowl. Now to get here for myself and be able to bring my own family - they're coming down Friday. That's pretty cool."