Antonio Langham quadrupled his season total for tackles when he recorded nine in Denver on Sunday. In the first four games the cornerback had just three tackles.
Despite some tough adjustments early on, Langham is feeling more comfortable in the New England secondary of late. For the season he has two passes defensed and an interception, which came against the New York Jets in Week Two.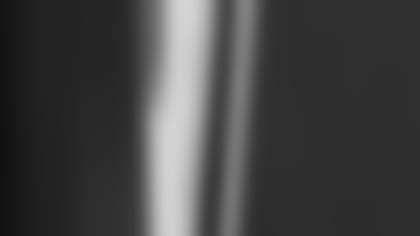 ]()
            "I think it's going pretty good so far. Obviously there is room for improvement and we want to get better and better each week," Langham said. "I'm pleased with the amount of playing time I've been getting, and it feels good to get the chance to go out there and compete, and compete well. I'm enjoying it, I really am."  

Langham and his teammates in the secondary face a tough challenge Sunday when they host Peyton Manning and his arsenal of receivers. After throwing primarily to Marvin Harrison for the last couple years, Manning has spread the passes around more this season, evidenced by the fact that six different receivers have touchdown catches already.
Harrison leads the Colts with 24 catches, but Jerome Pathon has 14 catches, including at least three in each game thus far. Terrence Wilkins missed the first two games of the year, but has 10 catches in two games since returning. Wilkins also has a touchdown in both games he has played.
"You have to recognize the fact that [Harrison] is their big-play receiver. Peyton is going to look for him more in go-to situations because they've been together longer and have developed a good relationship," Langham said. "Since returning, Wilkins has stepped up his game a lot. He has made himself a mainstay in the offense, and now Peyton has been looking his way more too. Just look at the Monday night game with Jacksonville, and you see that they are able to spread things out. That makes it a different ballgame."
Against the Jaguars, Manning hit Wilkins for nine passes, Pathon for three and Harrison for two. Each had a touchdown, and the trio of wideouts combined for 318 receiving yards.
Stat change for Glenn, Bratzke
Both the Patriots and Colts had statistical changes from Sunday. For New England, wide receiver Terry Glenn was credited with a reception originally given to Troy Brown. Glenn's totals were changed from five catches for 60 yards to six catches for 76 yards, giving him a total of 29 grabs for the season. Brown now has 27 receptions.
For Indianapolis, defensive end Chad Bratzke was awarded a sack originally credited to Marcus Washington, while Bernard Holsey was given a sack that had been awarded to linebacker Cornelius Bennett. The change for Bratzke gave him two sacks in the win over Buffalo, which kept alive an odd streak. Since joining the Colts in 1999, Bratzke has recorded 16 sacks, all of which have come in multi-sack performances. He has two three-sack games and five two-sack games.
Calloway added to injury list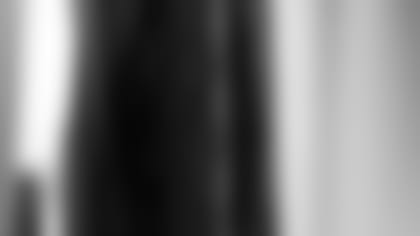 ]()
            Wide receiver Chris Calloway was added to the Patriots injury list Thursday with a leg injury. Calloway, who has four catches for 67 yards, is listed as probable for Sunday's game. He wrapped his left thigh/groin, but he did suit up for practice… Indianapolis right tackle Adam Meadows has missed practice time this week because of pneumonia. He is expected to play Sunday… New England has a turnover margin of  4, while Indianapolis is –4… Chris Slade's sack in Denver Sunday was a rare one on the road for the linebacker. Of Slade's 49 ½ career sacks, 37 ½ have come at Foxboro Stadium.