The first day of school is rapidly approaching for many, and that means back to school shopping is an inevitability. Last week, one Patriot took this errand and made it an event for 150 children to help ease the burden.
Lawrence Guy welcomed kids from Crossroads in Boston to Gillette Stadium on Aug. 17 and gave away backpacks filled with school supplies for each to take home. Crossroads aims to empower under-resourced students, and an event like this provides them some of the tools they need to succeed in the upcoming school year.
Lawrence said it is his goal to preach the power of education.
"It's big for me. I got diagnosed with a learning disability when I was younger, so education has always been a struggle for me," he said. "Throughout my life, I understood the importance of giving back. The organization truly blessed me with the opportunity to give back because that's where the challenge is. To find an organization, to find a group of people that truly are in need and will truly benefit from everything that we do."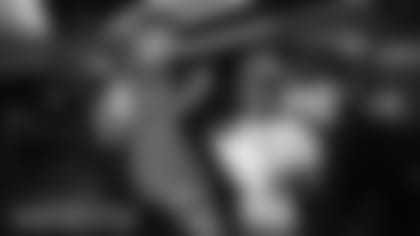 Lawrence wasn't alone in his eagerness to give back. He was joined by his teammates, like Danny Shelton, Dwayne Allen, Deatrich Wise, Matthew Slater, Brandon King, Joe Cardona, Eric Rowe, Jordan Richards, Derek Rivers and more. The kids asked the Patriots questions during a Q&A panel and even started an impromptu dance party with the guys.
While the day was meant to provide school supplies to kids who need them, it ended up being a fun, uplifting event.
"If we can reach one kid to change their life, to motivate them, to hear one message that might change them for the future ... and continue to fight, continue to journey, that's all I hope for," Lawrence said. "I don't even need a lot. All you need is one."
You can check out more photos from the event in the gallery below.
Lawrence Guy and his wife, Andrea, donated backpacks filled with school supplies to 150 children from Crossroads in Boston on Friday, Aug. 17, 2018. Guy, joined by several of his teammates, including Deatrich Wise Jr., Eric Rowe, Danny Shelton, Joe Cardona, Brandon King and Dwayne Allen, also did a Q&A with the kids, danced with them and signed autographs during the event at Gillette Stadium.