Staying connected to the New England Patriots news, views and game casts got a whole lot easier last week when the team became the first NFL franchise to launch a 24x7 team channel on Internet radio giant TuneIn's Premium service.
This channel is the latest development in the Patriots evolving relationship with TuneIn. The Patriots have been providing programming to TuneIn from Patriots.com Radio for some time for its free service and have amassed roughly 34,000 followers to date.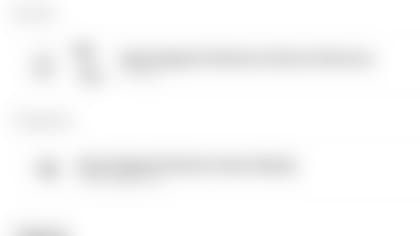 The new channel provides a single stop for an array of Patriots radio shows, game broadcasts by local media outlets and game replays. The game casts are the new element with fans now able to sign up for the company's $7.99 a month Premium app.
With the AFC Championship tilt vs. the Denver Broncos set for 3pm EDT this Sunday, fans will be able to tune in to the Patriots channel regardless of location and enjoy the radio programming run up to - and including - the game - and all games going forward. Over 9,000 fans have become followers for game broadcasts since late last week.
"The big picture here is that we are continually working to provide our fans Patriots content in the most convenient ways given their preferred method of consumption," explained Jana Gauthier, director of digital media for New England Patriots. And at the intersection of tech and sports, that entails constant tracking of emerging consumption opportunities to test their viability. With that in mind, the team launched an app for the Apple Watch. "We want to see where the audiences are."
The big picture here is that we are continually working to provide our fans Patriots content in the most convenient ways given their preferred method of consumption.
Get Going
With the TuneIn Premium app, tapping on the Patriots button brings up the channel and programming schedules, which enables fans to add streams to their profile. TuneIn has deep music roots (some 100,000 streaming radio stations) which could result in Patriots fans already using the app and being surprised they can tune in to a 24x7 Patriots channel.
The TuneIn channel and the more established Patriots.com radio destination are essentially joined at the hip and share programming. The team estimates Patriots.com on TuneIn already has 33,000 followers. That's because the Patriots have been providing audio content to TuneIn for some time in advance of last week's team-specific 24x7 channel launch.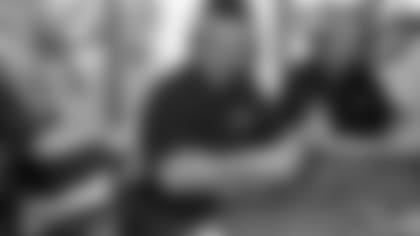 On the Patriots Channel:
The key to launching a team-specific channel on TuneIn Premium is a huge amount of content to justify one.
That bevvy of content already includes (show descriptions from Patriots.com website):
PFW in Progress
Go behind the pages of Patriots Football Weekly on the flagship radio show of Patriots.com. Have lunch with PFW's Editor in Chief Fred Kirsch, writers Andy Hart, Paul Perillo and Erik Scalavino as they discuss the latest Patriots and NFL news.
Patriots Playbook
Need your afternoon fix of Patriots information direct from the source? Listen to Patriots Playbook with John Rooke, the voice of Gillette Stadium, as he brings you all the latest Patriots talk. You'll hear interviews and expert commentary from Patriots HQ.
*The Bob Socci Show *
Join 98.5 The Sports Hub's Patriots play-by-play announcer Bob Socci every Wednesday from 4-6pm ET during the season. Bob and guests will be taking your calls and emails and discussing the Patriots from his unique viewpoint.
Fantasy Football Champs
120 minutes of non-stop Fantasy Football Strategy. Bill Enright and Anthony Grace are committed to helping you dominate your league. Tune in for expert analysis, weekly player rankings, and fantasy advice that will get you a Championship.
Dunkin' Donuts Patriots Pre-Game Social
Two hours before every Patriots game, host Rich Keefe is joined by Patriots Football Weekly's Paul Perillo and Andy Hart to preview all the action and get the fans' take heading into each game. You'll hear from opponent beat writers and get all the late-breaking news.
X-Box One Patriots Postgame Show
Immediately after the game host Rich Keefe returns with Patriots Football Weekly's Paul Perillo and Andy Hart to break down all the action. You'll hear live press conferences, exclusive player interviews and more on the X-Box One Patriots Postgame Show.
Patriots Monday
Hear from Patriots Head Coach Bill Belichick, Quarterback Tom Brady and more of your favorite Patriots players on the simulcast of WEEI's Patriots Monday.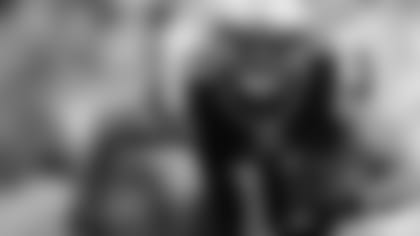 In addition listening to these shows live, those fans that tune in the Premium service can use an on-demand feature that lets them replay past game casts at their leisure. When games are being played, users need not switch from say a talk radio channel to a second source for the live game play-by-play, which TuneIn calls an important ease-of use feature.
Setting the Stage
In case you missed it, TuneIn signed a deal with the NFL in October whereby the web radio streamer would provide all NFL games, (with the option for fans to select local telecasting teams over national ones); with the opportunity the Patriots took to create a team-specific channel.
NFL on TuneIn Channel - All TuneIn users have access to an NFL channel featuring audio from select NFL Media programming, including NFL Network shows such as NFL Total Access, Around the NFL, and NFL HQ, as well as official NFL Media podcasts including Move the Sticks and the Dave Dameshek Football Program.
It's unclear when we might see other team (NFL)-specific channels on TuneIn. Without an abundance of content, filling a 24x7 channel is a very tall task, according to the online radio streamer. The innovator's work in sports began a few years ago when it began launching team-specific channels for all members of college sport's Pac-12 members.
Patriots Content Creation
Businesses have to be in a position to take advantage tech-fueled opportunities or simply to explore emerging ones that seem compelling.
Given that the Patriots has been creating online radio content since the late 1990s (the pre-MP3 and podcast years), became part of Apple iTunes, and streamed audio in IP, it wasn't a surprise that the team content crew connected with TuneIn early on.  The team was already creating a fast-expanding amount of video (also accessible on-demand) and decided to bring on-demand to its audio assets.
It wasn't long before the team had enough audio content to justify a 24x7 channel.
The Patriots audio content milestones include:
1999 - First started producing Internet radio.
2005 - First started producing audio podcasts.
2008 - Converted Internet radio station to deliver a 24x7 broadcast.
Expanding the Audience with Sports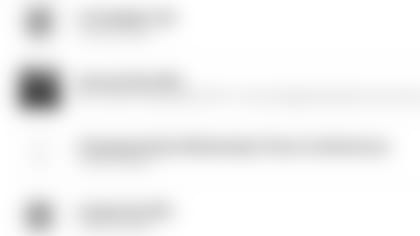 There's much more to TuneIn Premium than just the NFL. Its users will also have access to other top sports leagues (such as Major League Baseball and Barclays Premier League), all-you-can-eat access to 40,000+ audiobooks, and access to over 600 commercial-free music stations.
The TuneIn radio app is available in the U.S., U.K. and Canada. It offers more than 100,000 streaming radio stations and roughly 5.7 million on demand programs and podcasts. Don't forget 16 language learning programs, according to the company.
The Bottom Line
Radio has come a long way thanks to the evolution of technology. And live sports contests continue to drive it forward. Regardless of what NFL team you root for, NFL radio programming opportunities are expanding. Check them out.
Bob Wallace is a technology journalist with over 30 years of experience explaining how new services, apps, consumer electronic devices and video sources are reshaping the world of communications as we know it. Wallace has specific expertise in explaining how and why advances in technology, media and entertainment redefine the way sports fans interact with their league, teams, players and each other. He's the Founder of Fast Forward Thinking LLC.