For an audience awash in video viewing options and with HBO's new plan to go direct to consumers with its own web service next year, you might be surprised that antennas that let pro football fans watch free, over-the-air (OTA) game broadcasts have stood the test of time.
But with a growing chorus of complaints about rising pay-TV prices, fees and bloated channel packages, consumers are - or are considering - cutting the cable cord and adding affordable options, with many using antennas to watch NFL games without running a big tab.
Making the leap to free-TV for general sports fans however, is a big move given that the lion's share of live sports programming and content frills isn't available over the free airwaves, save for NFL games. Good luck with the rest.
So while cutting the cord in favor of free TV will save you money, you have to survive going from dozens of channels, with access to perhaps a hundred or more, to relying on about five. That's unless OTA is part of a mix of options used, including Netflix, online sites and wireless NFL and team apps.
So where are we today with the NFL and free TV?
We're certainly not in the Stone Age that some imagine when they think of antennas. But there are content tradeoffs for those NFL fans that have and would rely on OTA broadcasts to feed their pro football programming hunger.
Supplementing this approach with resources on the web, NFL Mobile and league and team apps makes some of the tradeoffs less of a pain point.
Thanks largely to the NFL long and productive business relationships with several TV networks such as NBC, CBS, ABC and Fox; we're in business for the basic gamecasts and a bit of pre- and post-game content. The other pro sports have taken the opposite take and partnered with pay-TV cable networks or created their own – leaving many fans out of the picture.
Even the Super Bowl continues to be broadcast free, over-the-air to consumers though the majority pays to watch it on the channels they pay their satellite, cable or telephone company for every month. For those who can do without programming bundles and what their NFL TV, antennas fit the bill whether in the home or tailgating outside the stadium.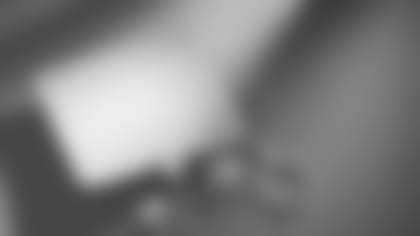 Indoor HD antennas cost roughly $15 to $60 and have actually come a long way design-wise since the early years of cable. The Federal Communications Commission (FCC) notes that if you already have a compliant working antenna, you very likely don't need a HDTV antenna to get the enhanced resolution. (See resources below).
Antennas are widely available, carried in most any store that carried consumer electronics beyond the latest and greatest TV sets, tablets and smartphones. Demand dictates supply even in an industry where the loudest cry is for the NFL to stream its games online for anyone on the web to view.
Thankfully, antennas will get you games broadcast OTA. But, unless you have Internet access and/or a wireless device with NFL and teams apps, you'll have to do without many increasingly popular additional options for viewing America's game should you follow only the free TV route.
-Cable channels such as ESPN and the league-owned NFL Network.
-Focused NFL packages. DirecTV's NFL Sunday Ticket is the most prominent. It televises out-of-market games on Sundays and is beyond popular with those now living away from the team they follow and for those who follow teams outside the TV market in which they live.
-Monday Night Football. It airs on ESPN, which doesn't transmit OTA like the league's other partners. The same goes for Thursday Night Football as the NFL Network takes the same approach. However, fans can see all these games if they download the NFL Mobile app from Verizon to a smartphone.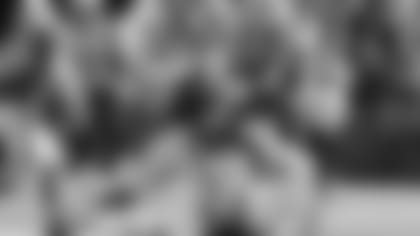 -Special highlights channels**. NFL RedZone which whips around the league on Sundays to deliver primarily scoring drives regardless of the matchup of teams and their locations. It has become a fan favorite for those looking for live action form games around the league on Sundays.
-Regional Sports Networks (RSN). These are sports programming channels that typically include live game content and surrounding programming. These nets often cost extra even to pay-TV subscribers. They are usually owned by the team and/or a pay-TV provider and are popular with pro and college sports. Pay-TV providers have added monthly RSN fees to consumer invoices to address the number ad cost of carrying these networks.
-Original Programming. NFL Network and ESPN have evolved nicely in terms of original series crafted in addition to live gamecasts. 30 for 30, A Football Life, the Top 100 Players of 2014 and Hard Knocks are powerful examples of the popularity of the NFL behind-the-scenes. News/talk/analysis shows enrich this evolving pay-TV programming lineup.
So how long will fans of America's game be able to watch the NFL on free TV with antennas? Great question.
Given long-term broadcasting deals reached/extended with the NFL, the answer is for many years to come. That is, unless someone threatens to revamp the OTA ecosystem as happened in recent years.
Earlier this year, a few broadcast TV networks threatened to take their channels off the air and onto cable channels. That was in response an upstart company called Aereo that offered consumers OTA channels for about $8 a month. It did not, however, compensate the CBS, ABC, NBC and Fox for delivering their programming to Aereo customers.
!Aereo employed an innovative tiny antenna model and technology that it used to power the TV service and its cloud DVR feature which attracted consumers in many of the early cities in which it deployed its offering (N.Y., Boston and Atlanta).
To make a long story short, broadcasters fought Aereo, with the case between the two eventually going to the U.S. Supreme Court where Aereo lost. Broadcasters have stuck with OTA.
It's difficult to imagine the end of OTA. Sure, the NFL leaving would be a devastating blow, but the league would seem to have little to gain from such a drastic move. If the NFL decided to create/add a live streaming service on the web, interest in TVs with antennas for OTA signals would drop. However, the NFL prefers to maintain all its revenue sources and deals with the big TV networks have helped it survive and thrive over the decades.
TV antennas, much like batteries, have stood the test of time without really evolving much. A breakthrough driven by broadcasters themselves would disrupt the status quo and potentially change the game for fans.
HBO NOTE: You also need to account for change from the content owner side. Yesterday, HBO when on record with plans to launch a web-only, direct-to-consumer service next year. Though hardly unexpected, this landmark development portends to affect the future of channel packages and may lead other content owners to follow the premium channel's lead.
TV antennas – like batteries - have stood the long test of time because they have evolved with the times and because the broadcast industry has continued its longstanding practice of sending TV signals over-the-air to consumers. When the industry moved from analog to digital transmission, the need for antennas/converter boxes and related devices continued.
So what do you need? It depends.
It depends largely on your proximity to a TV station. Often, the closer you are, the better the chance that an indoor antenna will meet your needs. However, if you live far from a broadcast outlet and your TV signal is low, you probably need an outdoor antenna for your roof/side of house that then has to be connected to the TV. Outdoor antennas can require installation services if you're not a "DIY guy."
And because antennas are connected to in-home personal electronics devices, magazines like Consumer Reports, which educate, review and recommend available models of products should give you some guidance on the strengths and weaknesses of units by price range and other metrics.
No single programming option is enough for real fans of a sport that fast-approaching year-round status. Combinations of options including the web and wireless can provide a more full-bodied experience to sports fans but still incomplete of they lack pay-TV only channels and networks.
How do you feel about this situation? Sound off!
Bob Wallace is a technology journalist with over 30 years of experience explaining how new services, apps, consumer electronic devices and video sources are reshaping the world of communications as we know it. Wallace has specific expertise in explaining how and why advances in technology, media and entertainment redefine the way football fans interact with the league, teams, players and each other. He's the Founder of Fast Forward Thinking LLC.