Malcolm Mitchell has himself a new contract -- but probably not the kind you're thinking. Scholastic, a children's publishing company, announced a partnership with the Patriot on Thursday morning that includes a new edition of Malcolm's self-published debut children's book, "The Magician's Hat."
The new edition of "The Magician's Hat" will feature new illustrations by artist Joanne Lew-Vriethoff and is set to be released in May 2018. The deal will not only give a fresh look to an already published book, it will also allow Malcolm to write two additional children's books.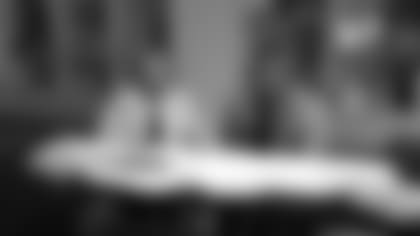 Though no details have been revealed about the two new books, Malcolm will surely have plenty of inspiration. Between a Super Bowl win in his rookie season and his reading advocacy through his Read With Malcolm Initiative, he has a number of experiences he can use.
Malcolm even got a couple of Twitter shout outs, including praise from Dont'a Hightower and former teammate and fellow children's book author Martellus Bennett. Both tweeted their congratulations on Thursday after the deal was made public. 
Kids (and let's be honest, adults) will be patiently waiting for Malcolm's next two books. We can't wait to see what "magic" he creates. 
RELATED LINKS