Martellus Bennett took the stage at the Forbes Under 30 Summit on Tuesday immediately after Olympian Michael Phelps spoke about his historic swimming career, and while it's easy to imagine nerves taking hold as he stepped onto the stage as the day's final speaker, that is just not Marty's style.   
Cool and collected, Marty charmed the audience with his humor and relatable message of chasing any and all of your dreams, no matter how contradictory they may seem. With a towering, athletic frame and rocking "Toy Story" themed sneakers, Marty embodied exactly what he preached during his 20-minute talk at Faneuil Hall.
Marty was invited to speak at the Under 30 Summit, a conference which features celebrity speakers from Ashton Kutcher to Bobby Flay giving insight into their stories and successes. While Patriots Nation may know that Marty's passions extend far beyond the football field and into the worlds of storytelling, animation and business, those in the crowd were about to learn that he was "more than an athlete."
When Marty isn't playing football, he is feeding these passions by running The Imagination Agency, a company through which he published his first children's book and animated short film. From a young age, Marty was pulled in different directions by his dreams, but rather than choosing one and running after it at full speed, Marty embraced the duality.
"I grew up wanting to be Tim Burton and Randy Moss, Michael Jordan and Dr. Seuss, Larry Bird and Professor Dumbledore, Deion Sanders and Willy Wonka," Marty said. 
Though these passions stayed dormant for years as he pursued his NFL career, in March 2014, he was launched back into the worlds he built in his mind as a kid on the playground.
When Marty and his wife welcomed their daughter, Austin Jett, to the world, he began thinking how he wanted his daughter to be "anything and everything in the world she wanted to be." He would and has encouraged her dreams and interests, saying he has embraced his daughter, the princess ninja who also chases zombies. She would never have to choose just one of those things. 
But Marty doesn't just say that, he believes it.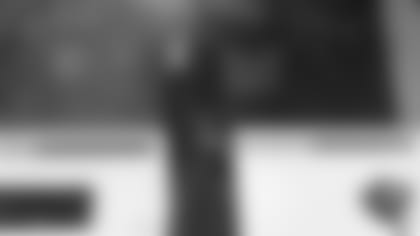 "That's what we do as adults. 'You can be anything,' but do we really mean it? Do we really set a path for our children to become anything and everything that they want to be in the world or do we confine them to a simple thought that's safe and secure so we know they can succeed in life," Marty asked. "I thought to myself, 'How can I tell her that she can be anything and everything in the world that she wanted to be if I wasn't allowed to be anything and everything that I wanted to be in the world?'"
So, he said, he decided not to limit himself to one dream, and he did so while also filling a need in the world of animation and in his daughter's life. As he started picking up more and more children's books to read to Jett, he realized there weren't nearly enough books that represented his family.
"One day I realized none of those characters look like my daughter. Black people are greatly underrepresented in both the animation and children's book worlds," Marty said. "I thought to myself, 'If I don't make that character, then who would?" 
That's how "Hey A.J." was born. The first book in the series, "Hey A.J., It's Saturday!" was published this summer, and the lead character is based on his daughter.
Not only is writing, animation and creativity an outlet for Marty off the football field, it is also a chance to share his passion with his family.   
"Football is hard for me to share with my family. They come to my games, root for me, and wear my jersey. It's all about me, but creativity is something I can share with them," he said.
While the Imagination Agency and football take up two very distinct parts of his life, Marty said after his speech that he tackles both the same way – with constant training.
"I'm always working out my creative muscles, creative mindset. I never stop progressing, thinking what I can make better, what I can do, what's new," Marty said. "[It's the] same with football. Run a sprint, I just run creative sprints. Incomplete sentences, in my case, or run-on sentences are a forever jog. I just go after it all with the same tenacity I go after football."
No matter if your dream is to be a "Kung Fu astronaut" or a "racecar driver chasing a polka dotted dragon," it's never too wild to chase, and Marty is living example of that. 
related links